Foxborough, Mass. - Former Miami Dolphins head coach Don Shula, who led his 1972 team to the perfect undefeated season, considers the 2004 New England Patriots a threat to go undefeated and break his team's record for most consecutive wins in one season.
"I think they have a real shot at it," Shula said during an NFL conference call Tuesday. "They have to win a lot of games to do it, and they've got tough teams down the road, but what they've accomplished, you have to think they certainly are a legitimate threat to do it. They're a team that's solid in every way, from ownership to the coaching to the players."
For now, the Patriots will focus on their current 18-game winning streak. Their 31-17 win on Sunday made them the seventh team in NFL history to compile such a streak in regular and postseason games, joining the Denver Broncos (1997-98), San Francisco 49ers (1989-90), Cleveland Browns (1947-48), Chicago Bears (1941-42 and 1933-34) and Shula's Dolphins team in the record books. The Patriots won their final 15 games of the 2003 season and have begun this season with a 3-0 record.
Shula was quick to make a distinction between the Patriots current streak and that of his 1972 Dolphins team.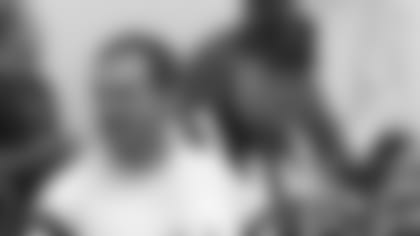 ]()"That's a different streak than we're talking about," Shula said. " I think you have to look at what has happened in one season. That's something that hasn't been done except for our perfect season. That's the streak we're very, very proud of. The streak the Patriots are on now right now, is a streak that you have to compare to the other five or six teams that have done that same thing - win 18 consecutive games. We're one of those teams, but 17 of our wins were in the perfect season, and I that's what I think makes our streak different.
"We felt that it was a great accomplishment because no one had done it before and no one has done it since."
Shula, who went on to say he didn't think there was "any question" the Patriots are currently the best team in football, sees many similarities between the Miami teams that lost only five games during three seasons from 1972-74 and the current version of the Patriots.
"I'm impressed on both sides of the ball," he said. "What I've done is just admired the tremendous job that they've done in New England. So you just take your hat off to the great job that they have done. I know that Bill [Belichick] will be proud of the record or breaking the record, but the record that he's looking for is winning the big game at the end of the year."
Receiving Injuries
For now, Tom Brady's favorite receiver might just be the one who can stay healthy. Three Patriots receivers - Troy Brown, Deion Branch and Bethel Johnson - started the week health concerns, and the extent of their injuries won't be known until the first injury report of the week is released tomorrow.
]()Branch did not play in Sunday's 31-17 win over Buffalo due to a knee injury he suffered against Arizona before the team's bye week on Sept. 19. Belichick would offer up only a "Deion is getting better" in terms of Branch's current status, while saying, "Well, we will see" about the prognosis of Brown and Johnson. Brown injured his arm in Sunday's game, and Johnson suffered an undisclosed injury while making a tackle following a turnover on a play that was later called back.
The absence of Brown, Branch and Johnson was alleviated by the play of David Patten and David Givens, who combined for nine receptions, 199 yards and a touchdown.
"David [Patten] and David [Givens] they both stepped up and had big days," Belichick said. "Bethel [Johnson] and P.K. [Sam] helped us, too. They are going to have to step up. We are going to have to get production out of our tight ends and our running backs. Whoever is out there is going to have to be productive, whoever that happens to be. We will see how that goes moving forward."
Quick Hits
Belichick, who seldom praises his team publicly, even after wins, seemed more than satisfied with the Patriots performance Sunday. "The bottom line was, I was proud of our team. We overcame some adversity, the tough crowd, and a tough place to play. I thought our players did a good job of standing up to the adversity and making some plays there at the end." ... Brady is currently the fifth-ranked quarterback in the NFL with a rating of 102.8, trailing Daunte Culpepper (124.8), Peyton Manning (115.4), Donovan McNabb (110.5) and Chad Pennington (104.4). ... Punter Josh Miller is currently second in the NFL at 39.5 yards per punt, trailing only Oakland's Shane Lechler (39.6). ... Belichick showed little sympathy for 0-4 Miami and head coach Dave Wannstedt, who is not only a division rival but also the Patriots next opponent. "Everybody has injuries. Everybody has people that are out. We have them. They have them. Everybody has them. You take who you have, and you try to put the most competitive team you have out on the field. You do that every week. There's not a coach in the league that's sitting there with nobody on injured reserve, nobody on an injury list, nobody that can't play."