Pittsburgh, PA - Seemingly overnight, the injury situation worsened for the New England Patriots.
The undefeated Patriots (6-0) will face the Pittsburgh Steelers (5-1) today without several key players, including running back Corey Dillon (thigh), offensive tackle Tom Ashworth (back), running back Patrick Pass (thigh) and cornerback Tyrone Poole (knee). Dillon, Ashworth and Poole - all starters for the Patriots - were listed as "questionable" as late as Friday.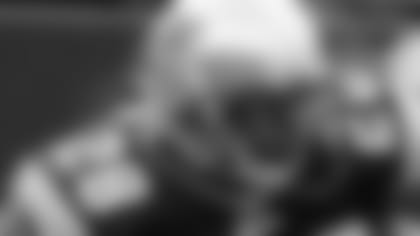 ]()Dillon surfaced on the injury report with a thigh injury on Thursday and was downgraded to questionable on Friday before he was scratched leading up to the game. He has two 100-yard games this season and ranks sixth in the NFL with 637 yards rushing. Veteran Kevin Faulk will start in place of Dillon, while the Patriots will have Rabih Abdullah and rookie Cedric Cobbs as the only active running backs against the Steelers.
Ashworth, who appeared on the injury report two weeks ago, started and played in last week's 13-7 win over the Jets. The fourth-year tackle, who battled a back injury during the offseason and missed the early portion of training camp, had started all six games this season. Ashworth will be replaced by Brandon Gorin, who will be making his first career start.
Poole and Pass both missed last week's game against New York. Second-year cornerback Asante Samuel will start in place of Poole for the second consecutive week.
The team announced it placed Dan Klecko on the injured reserve list earlier today when it activated Cobbs to the active roster. Klecko was injured during the fourth quarter of last week's win over the New York Jets when he was hit by John Abraham following a reception from Tom Brady. Klecko, a fourth-round pick in 2003 who has made a successful transition from defensive lineman to fullback, had to be helped off the field.
Cobbs began practicing earlier this week after he was activated from the physically unable to perform list. The team's fourth-round draft pick out of Arkansas, Cobbs missed the first seven weeks of the season and had yet to practice with team.
The Patriots deactivated eight players for Sunday's game: Dillon and Pass; Poole; Ashworth; defensive linemen Marquise Hill and Ethan Kelley and wide receiver Deion Branch. Jim Miller was named as the emergency third quarterback.
The Steelers announced quarterback Tommy Maddox,cornerback Chad Scott, running back Willie Parker, offensive lineman Barrett Brooks and Jim Jones, tight end Matt Kranchick and linebackers Alonzo Jackson and Kendrell Bell were inactive.