Jake Thibeault was enjoying dinner with his family at Tavern In The Square before the Boston Bruins game Thursday when a text message caught him by surprise.
He'd been invited to serve as the honorary Fan Banner Captain for Game 6 against the Carolina Hurricanes, with the team rallying around him in support all season after a spinal cord injury suffered during a junior hockey game left him paralyzed from the waist down. But there was another twist.
According to the last-minute message from Kerry Collins, the Bruins' senior director of community relations, Damien Harris and a few other Patriots players would be joining him in the suite for the game -- after he and the running back waived the black and gold flag on the ice together, of course.
"It was kind of a big surprise to drop on me," Thibeault said. "I thought it was going to be awesome and it totally was. It was a shock, just being there with them."
Thibeault was 18 on Sept. 4, 2021 when he broke two vertebrae in his back and suffered a small brain bleed during a junior hockey game with the Boston Bulldogs.
He scored a goal the shift before the injury but doesn't remember the ensuing collision with an opponent that sent him headfirst into the end boards. Thibeault was taken off the ice in a stretcher and told his chances of ever walking again were low.
"It's funny, because I got hurt right at the start of the NFL season and that was the only thing that helped me get through my Sundays," the Fitchburg, Mass. native said.
"Sundays were the worst in the hospital, but being able to watch the Pats -- that's what made the day good."
With the hockey connection, the Bruins naturally developed a relationship with the Milton Academy student throughout the 2021-22 season. He texts with Brad Marchand and has attended games with his family all season, but for the elimination game in Boston, the Bruins and Patriots were able to top every trip to TD Garden.
After getting acquainted with Harris in the tunnel of the arena, they made their way rink side in anticipation of waving the big black and gold flag. Then, Thibeault heard Harris mention quarterback Mac Jones, defensive tackle Byron Cowart, and special teamer Cody Davis would be joining him and his family. Not a bad birthday present.
"I was like, 'Ok, that's pretty damn cool,'" Thibeault said. "We've always been huge Pats fans. My whole life, I've been lucky and they've been good. It's ingrained in us."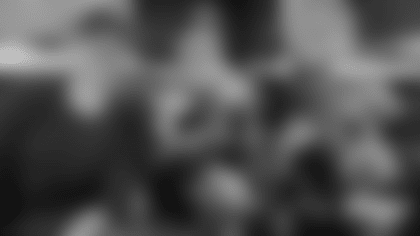 Thibeault sat with Jones and Cowart to his right, with Harris and Davis on the left.
They spoke about the game, football, and life while the players asked questions about his injury and the mentality he's used to attack his recovery head-on.
"We had a bunch of laughs and it was a great time," Thibeault said, adding how much more it means to share everything with his family, who has gone through so much in the last nine months alongside him. He's grateful for how much the Boston sports community has supported him.
"Quickly, I learned you can't fight this fight alone. It's so nice having that as an out when I'm maybe down on a day or just not feeling good -- having those outlets. It's just been unbelievable, It just really helps me to keep going and to able to prove to them that what they're helping me do is beyond what they realize. It's going to allow me to beat this."
Progress hasn't been as quick as he'd hoped but knows that's the severity of a spinal cord injury. He has rehab seven days a week, and is doing his best to chip away at his goal of walking again. Initially, he couldn't roll over in bed, but has seen a world of difference in his core strength and is starting to see movement in his legs.
"It's good to see that progress, which is little to most people, but ginormous to me," Thibeault said. "I just keep going to prove that doctor wrong. It just feels good."
In the meantime, he predicts Bruins in 7.
"Seven games, Bs are taking it," Thibeault said. "Carolina is heading to the golf course."