WEMBLEY, England — A trans-Atlantic trip couldn't slow down Tom Brady and the New England Patriots.
Brady threw three touchdown passes and had more than 300 yards as the Patriots (5-2) beat the winless Tampa Bay Buccaneers 35-7 at Wembley Stadium on Sunday in the NFL's third regular-season game at the iconic London venue.
For the Bucs, who gave up a home game to play in London, the new surroundings didn't help. They fell to 0-7 and saw their losing streak extended to 11 games overall.
The Patriots were coming off a 59-0 win over the Tennessee Titans in which Brady tossed six TD passes. New England wasn't as overpowering this time, and Brady even threw two interceptions in an uneven first-half performance.
But, with a 39-yard score on an interception return by safety Brandon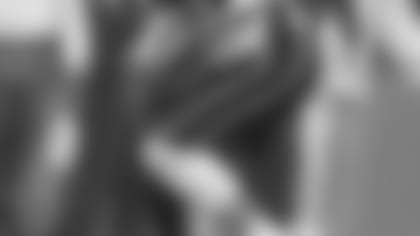 ]()Meriweather on the fifth play of the game, New England was always in control against the league's 27th-ranked defense.
Brady had TD passes to Wes Welker, Sam Aiken and Benjamin Watson. He finished 23 of 32 for 308 yards and was replaced late in the game by Brian Hoyer. Laurence Maroney went over from 1 yard out with 9:25 left to complete the scoring.
Tampa Bay and quarterback Josh Johnson mustered little offense. The Bucs' only score came on a 33-yard pass from Johnson to Antonio Bryant near the end of the first half. Johnson finished 9 of 26 for 156 yards and three interceptions. He was taken out midway through the fourth quarter and replaced by rookie Josh Freeman.
The game was played before a sellout crowd of 84,254 at Wembley, England's national stadium.
It's the third straight year the NFL has come to London for a regular-season game. NFL commissioner Roger Goodell said last week he envisions playing multiple regular-season games in Britain in coming years with the possibility of London having its own franchise.
For the Patriots, it was their first victory on the road this season.
The loss capped a bad day for the Glazer family, which owns the Buccaneers. The Glazers' also control English soccer powerhouse Manchester United, which lost to Liverpool 2-0 earlier in the day and missed a chance to regain first place in the Premier League from Chelsea. Brothers Bryan and Joel Glazer were at Wembley for the Bucs game.
*Copyright © 2009 The Associated Press. All rights reserved. *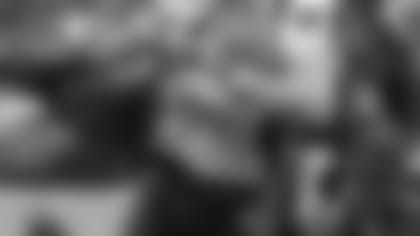 ]()It was over when ...**
Patriots WR Wes Welker led all receivers with 10 catches for 107 yards and a touchdown.
The Patriots opened the third quarter with a 10-play, 73-yard drive that ended on a 35-yard touchdown pass from Tom Brady to TE Ben Watson. Stephen Gostkowski's extra point gave the Patriots a 28-7 lead.
Patriots safety Brandon Meriweather intercepted Josh Johnson on Tampa Bay's first two drives, including a 39-yard pick-six on the Bucs' opening drive, after which the Patriots never trailed. Meriweather finished with two tackles to go along with his pair of interceptions.
The Buccaneers forced Brady into two interceptions, but followed both takeaways with a three-and-out. Overall, Tampa Bay converted just 4 of 15 third downs.
This was the NFL's third regular season game played at London's Wembley Stadium. ... Patriots DE Ty Warren was carted to the locker room with an ankle injury and did not return. ... Tom Brady threw two interceptions, breaking a streak of 184 pass attempts without an interception. ... The Patriots have won 16 straight regular-season games vs. the NFC (last loss was Sept. 18, 2005 at Carolina, 27-17). ... Patriots LB Adalius Thomas was active, after being a healthy scratch last week. ... New England has at least one takeaway in 14 straight games. ... With two receptions, New England's Kevin Faulk became the 26th RB in NFL history to reach 500 receptions. ... The Buccaneers started 0-7 for the first time since 1985, when they started 0-9 under head coach Leeman Bennett. The Bucs have lost 10 straight games, the 2nd longest losing streak in franchise history behind their 26-game losing streak to start the franchise in 1977-78.