In some relationships, cheering for different NFL teams can be a point of contention. It can create tension from training camp to the Super Bowl, over MVP opinions and surrounding ProBowl voting. In other cases, this difference can make a relationship even stronger. 
That is the case for Megan Cherwien, a Patriots fan, and Keith Phillip Knight, a Seahawks fan. The couple lives in Pasco, Wash., with Keith's two children,  Addisyn, 10, and Hayden, 8. Megan grew up in New Hampshire and has been a loyal Patriots fan for life, even while living in Seahawks territory. Keith roots for Seattle, Hayden roots for both teams and Megan has "done some work" on Addisyn, making a Pats fan out of her. 
Though the house may be divided come Sundays, this playful dynamic set the stage for a romantic and fitting proposal. When Keith realized the Patriots and Seahawks would face off in the 2016-17 season, he knew he had to take advantage of it. 
"I saw the football schedule for this season and said this is perfect," Keith said. 
The day of the game, Megan and Keith made plans to watch the action at a friend's house. When they left their house, Addisyn was wearing a blue Tom Brady jersey and Hayden was wearing his blue Gronk jersey. Megan's friend pulled her aside as a decoy and when she returned to the living room, she immediately grew suspicious. 
Addisyn was now wearing a red Tom Brady jersey, and Hayden was wearing a Russell Wilson jersey.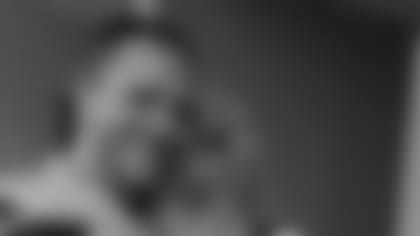 "I was like, 'Wait a minute. What's going on? You guys weren't wearing that,' and everybody had their cameras out," Megan said. "Keith had to kind of pushed me towards them, and then Hayden turned around and Addisyn turned around."
Rather than the quarterbacks' names on the back, Megan saw a different message: "Will you marry me?"
"It was really emotional," Megan said. 
Through the tears, Megan said yes. 
The plan was set in motion more than two months before when Keith ordered the jerseys, and when they showed up unexpectedly early, the surprise was almost ruined. Keith said incorporating their two NFL teams made sense, and Megan said it was a great representation of their relationship, which began on a mutual love for sports.
Keith kept the plan to himself until the weekend of the game, when he told his son and daughter their role in the proposal. 
"Megan ran an errand the Friday before and I told [the kids] to keep it a secret. That's when they first knew what was going on, and they kept it a secret the rest of the weekend and didn't say anything," Keith said. "They were super excited ... By Sunday, they were ready to say stuff, but they were very good about keeping a secret." 
Both Megan and Keith said being able to include Addisyn and Hayden was special, and now both will have a new favorite jersey in their collections. 
"As much as I don't like to see her cry, it was a good cry," Keith said. 
Though the Seahawks came out on top on Nov. 13, for Keith and Megan, the day can be chalked up as a win. 
RELATED LINKS