Patriots Training Camp presented by UnitedHealthcare will be open to the public starting Thursday, July 26 with an afternoon practice session from 1:30pm - 4:00pm. The schedule for the first four days of Training Camp are listed below. Additional practice dates and times will be announced soon.
Practice Sessions Open to the Public:July 26: 1:30pm - 4:00pm
July 27: 1:30pm - 4:00pm
July 28: 1:30pm - 4:00pm
July 29: 1:30pm - 4:00pm
Fans planning on attending Patriots Training Camp are encouraged to call the Training Camp hotline at 508-549-0001 or visit Patriots.com for the most up-to-date practice schedule.
GENERAL INFORMATION FOR FANS VISITING TRAINING CAMP
For Patriots fans who want to get closer to the action or are looking for an inexpensive way to entertain the kids, Patriots Training Camp offers just the ticket.
Ninety Patriots players report to training camp at Gillette Stadium for daily practice sessions under the watchful eye and often vociferous instruction of their coaches. In addition to getting an up close and personal football experience, the football-themed "Patriots Fan Zone" is a fun, interactive playground enjoyed by kids of all ages.
Join thousands of other Patriots fans for an opportunity to enjoy the sights and sounds of football in Foxborough at Patriots Training Camp 2012.
All public training camp practice sessions, as well as admission to Patriots Fan Zone and parking, are FREE. Check back on Patriots.com for the up-to-date schedule or call the Training Camp hotline at 508-549-0001.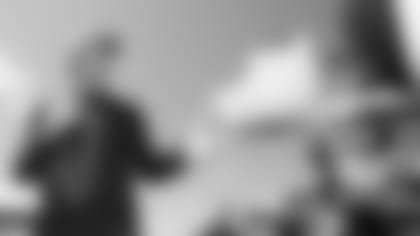 PATRIOTS PRACTICES
Patriots Training Camp sessions are held on the practice fields at Gillette Stadium and are FREE for the public to attend. Daily schedules, including last-minute cancellations or schedule changes, will be posted on the Patriots Training Camp section. Fans are also encouraged to call the training camp information hotline at 508- 549-0001 for daily updates throughout camp.
ACCESS AND PARKING
Parking is FREE for all public training camp practices. To access the parking lots for camp, fans arriving from the north should enter the P6 entrance. Fans arriving from the south should enter the P8 entrance. Wherever you choose to park at Patriot Place, pedestrian walkways to training camp are available.
CONCESSIONS
A variety of concessions will be available for purchase at training camp, including popcorn, sausages, hot dogs, frozen lemonade, ice cream sundaes and a variety of cold beverages. Stands will be positioned at various locations, including Patriots Experience and near the practice fields.
FOR OUR GUESTS WITH DISABILITIES
Gillette Stadium welcomes all fans to 2012 training camp. For those requiring additional assistance, enter the stadium parking lots as directed and follow signs for accessible parking. Seating at the practice fields will be available in all bleacher sections. For more information, please call the Gillette Stadium ADA coordinator at 508-384-9191. TTD/TTY is also available by calling 508-384-4389.
RAIN POLICY
When the Patriots are forced to practice indoors due to inclement weather or poor field conditions, those practices will be closed to the public. For that reason, we stress the importance that fans and media visit Patriots.com or call the training camp hotline at 508-549-0001 prior to every practice for up-to-the-minute changes in the daily practice schedule.
GET AUTOGRAPHS
On days when practice is open to the public, selected players will be available for autographs following practice along the sidelines of the practice fields. On-site personnel are always available to answer questions about autograph procedures.
PATRIOTS PROSHOP
The Patriots ProShop will be open for business on all days that training camp is open to the public. The ProShop is located on the first floor of The Hall at Patriot Place presented by Raytheon, accessible from the P1 entrance to Patriot Place or by following signs from the training camp parking lots. ProShop hours are Monday-Saturday 10:00 a.m. to 9:00 p.m. and Sunday 10:00 a.m. to 7:00 p.m. For your convenience, Patriots merchandise will also be available in other temporary locations around Gillette Stadium during training camp. You can contact the ProShop by calling 888-662-PATS or check out the online store at PatriotsProShop.com
For more information on Patriots Training Camp please visit out Training Camp section or call the Training Camp hotline at 508-549-0001.