PATRIOTS TE AARON HERNANDEZ
(On if he has ever returned punts before)
"I have done a punt return before, but they haven't let me do many punt returns in my career."
"He's only been here a couple days and we haven't talked too much yet. He's obviously a good player and he's made a lot of plays in this league, but we haven't gotten that close. He's still trying to learn the offense."
(On the dynamics of the offense)
"We have a great coach and our offensive coordinator's a monster. He knows how to create plays to get people open and he makes it exciting. I love playing for him."
(On how Rob Gronkowski looks on the field following surgery)
"He's still a beast. He's Gronk, he's a freak of nature. He's going to make plays, especially when you have a good quarterback like Tom [Brady] throwing you the ball. Tom's going to put it in the right place, especially when you're 6'7" with a seven-something arm reach, there's not many people that can get their hands there to stop it"
PATRIOTS QUARTERBACK RYAN MALLETT
Q: How helpful has Tom Brady been to you?
RM: Tom helps the whole team. He doesn't just help the quarterbacks and keep it secret from everybody else. It's a good atmosphere when everybody's working together, so it's really good.
Q: How hard was it last year to come in without having the offseason mini-camps, etc.?
RM: A lot tougher, but now I've learned a little bit more and am starting to pick up my progress a little bit more, so I'm excited about that, but tomorrow I have to come out and have another good day.
Q: What are the main areas that you want to see improvement on this year?
RM: Everything. You can't ever settle as a player. I feel like you have to refine your skills and [every] aspect of your game. You can't just focus on one thing and leave something to the side. You have to get better at everything I feel like.
PATRIOTS TIGHT END VISANTHE SHIANCOE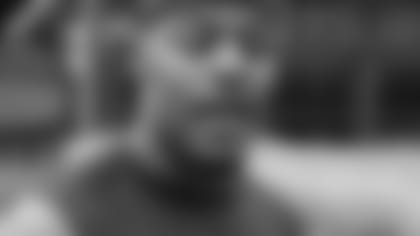 Q: What are your first impressions of the team?
VS: It's just a well organized team and I can see I have to work hard here. It's time to work.
Q: What did you think about Rob Gronkowski and Aaron Hernandez before you got here?
VS: Hard workers. [It's] always good to learn from every guy in the league. They definitely put some good stuff on film, so that helped me out.
PATRIOTS WR DONTE' STALLWORTH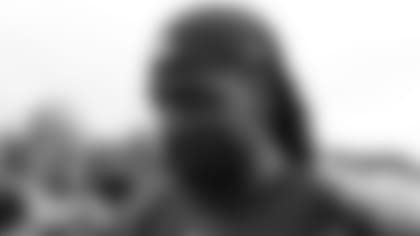 "I think Josh is really good at taking his personnel and molding his personnel to the plays that he wants to call. He's done a great job with that. Obviously if you look at his record, he's done a really good job. He expects a lot out of us and we expect the same from him. That's the good work that we all have together. It's more of a man-to-man thing. It's a coach-player atmosphere when it needs to be, but for the most part, it's man-to-man. We talk to him if we're having issues with certain plays and things like that and he's open to listening to whatever it is we have. That's the good thing about being here with Josh and his offense evolving into what it is now."
(On the wide receiver group)
"I think we have an opportunity to play really well this year but we're a long ways from that. The training camp [days] are the dog days every day – Groundhog Day. You have to keep stringing them together. The good thing about it is we're all cool. Well before training camp started, all the receivers took a trip together, just to try to build some continuity with each other and get to know each other a little better. We're all in it for each other – we all help each other on the field, in the classroom and things like that. We're all pulling for each other and however things shake out at the end, that's the name of the game.
(On where the receivers went)
"New York. And after that, I can't talk about it."