Is there any concern that locker room politics will prevent a QB change? I understand what happened in 2001 but things are a bit different in 2021. Thoughts?-Matt S.
I'm not exactly sure what you think is the same or different between 2001 and 2021 so I won't make any assumptions. I'll just say in terms of locker room politics in sports they come in a variety of different forms. There are stoutly religious guys, guys who come from the country, the inner city and pretty much everywhere in between. They played at big schools and small, some having been rivals at lower levels as well as teammates. Despite all these varied backgrounds, the one overriding element I've experienced in every locker room is a desire to win. So, while it makes sense that some of the veterans in the locker room who know and like Cam Newton would believe in him, they also understand when the time comes that Mac Jones is performing better in practice that a change may come. If they believe Jones gives the team a better chance to win than Newton, then they will embrace the change. That's exactly what happened in 2001, when many veterans wanted Drew Bledsoe to return because they respected and believed in him. Them Tom Brady came in, played better than Bledsoe had been, and therefore earned their respect and belief. The rest is history.
Day 1 Cam or Mac? - Richard Farkas_
Perhaps my favorite post of all-time. Simple and directly to the point. With that in mind I wish I could offer an answer as simple and direct but I feel it's more complicated. I honestly believe Bill Belichick will make the move once he feels Jones is the better option. If that's during training camp and leads to a Week 1 start, then so be it. More likely it will take some time for a rookie to absorb the playbook and prepare himself for NFL life. But I do feel Jones will be the starter at some point in 2021.
Will Cam Newton indeed be the starting QB in 2021? And why? - William Poole
Another very simple post that is anything but simple to answer. Just to follow up on my previous answer, I do believe Newton will open the season as the starter because I think it's asking a lot of a rookie to step in immediately and start for a team that feels it has postseason aspirations. Newton will have more time to prepare this time around and should be further along in the process once the season rolls around and I think Belichick will give him a shot to prove he will be improved in 2021. I don't think that's a guarantee by any means, and I definitely think Jones will be the starter at some point. Just not in the opener.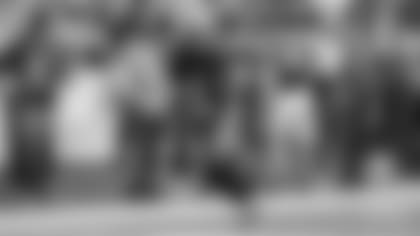 I watched in amazement as Mac Jones was not taken with the remaining 12 picks after an impressive season, solid pro day work outs and predictions from most analysts and NFL pundits that insisted he would not be available to New England at pick 15. I feel if we go with his body of work, his football apprenticeship under coach Nick Saban, his superb ability to read the field then deliver laser accurate passes, plus his immensely competitive but humble personality all added to the stellar new weapons on offense that will be guided by Bill Belichick and Josh McDaniels has a real chance of being a match made in heaven. What do you think? - Marc Saez
Once San Francisco chose Trey Lance at No. 3, I figured Jones would be available at 15 because I didn't feel the other teams between 4-14 had to take a quarterback based on their current situations. I think most (not all) draft experts felt Jones was the fifth of the five first-round picks, and I assumed someone would trade up to grab Justin Fields when he started to drop. That left a very real possibility of Jones being available and the Patriots took him. We'll see if he's able to do any of the things you say he can do at the NFL level. All of the college quarterbacks produced at very high levels and that's why they were first-round picks. It doesn't mean that Trevor Lawrence, Zach Wilson, Lance, Fields and Jones are all going to be able to produce at high levels in the NFL though. Regardless, the important thing for the Patriots right now is they have identified a quarterback they want to start working with to develop, and perhaps they have their guy of the future. Time will tell.
Listening to the podcast (love the draft casts!), I keep hearing that the Pats could have moved up for Fields for their 15 and their second. But the trade that was made was for the 20th plus 2021 fifth, then 2022 first and fourth. I really believe that they did get shopped the 11th, but the next year one was the asking price with the 15. I think you need to hold them to thinking that once the Giants got the other offer that you had to add the Pat 2022 first and maybe nothing else but that was the starting point. With that in mind staying put with Micah Parsons, Mac Jones and Collins on the board seems pretty good to me.- Thomas Kinney
No one has any idea if the Patriots were interested in trading up at all let alone with the Giants. The theory behind the differences in price if the distance they would have had to travel. There's no way the Patriots, at 15, would pay as much as Chicago did from 20 to make the move to 11. Yes, it likely would have cost a future high pick, probably a first-rouner, and it's debatable whether or not that would have been worth it. It's also debatable whether or not the Giants may have preferred to trade with the Patriots rather than the Bears, a fellow NFC team. Who knows, maybe Joe Judge, Belichick's former assistant, could have convinced GM Dave Gettleman that the Patriots would be the better trade partner. Tons of unknowns in this scenario. I think what we were talking about if the choice between Fields and Jones. It would have cost additional resources to get Fields, but if you think he's a better player than Jones then the price may have been worth it.
For a few minutes during the first round before the Bears jumped in, I thought the Pats might actually have a choice between Justin Fields and Mac Jones with the 15th pick. If that had been the case, who do you feel they would have chosen? - Robert Naegele
Obviously there's no way of knowing but I feel they probably would have gone with Jones if they had the choice. The reason I feel that way is Fields dropped to No. 11, well within range of a potential trade if the Patriots really wanted him. Certainly the situation may have been different if both were available, and we likely will never know what the choice would have been, but I think they're happy with Jones.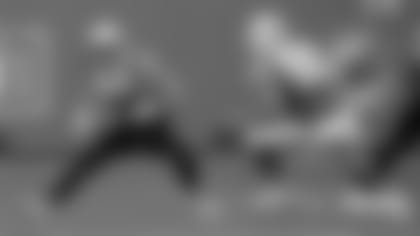 No wide receiver until Round 7 in a deep wide receiver class, so does that mean Gunner Olszewski might be lined up for the Julian Edelman role? Also do you think they might bring Damiere Byrd back on a pretty team friendly deal? He's no superstar but familiarity with the system could make him a useful complementary piece, or are they going to go with four tight ends on the roster? - Len Carmody
I wouldn't read anything into the lack of a wide receiver among the early part of the draft class. Sometimes things don't fall right to address each position of need, and the Patriots must not have felt the receivers available on Day 2 were worth selecting. Not saying they're right or wrong, but either way it's not a statement about the current depth chart at the position. As for the Edelman role, I'd expect Jakobi Meyers to remain in that capacity as he was a year ago. I'd also expect the two free agent newcomers Nelson Agholor and Kenrrick Bourne, to see some time in the slot as well. Byrd remains an option if they feel they don't have enough depth at the position but I'd consider that a long shot. It way to early for roster projections but I'd say Jonnu Smith, Hunter Henry and Devin Asiasi will all be part of the mix at tight end, with Dalton Keene serving as a possible H-back/tight type as well. Olszewski will also get a chance to win a roster spot once again. Long way to go still.
What sense do you make of Bill`s refusal to draft a quality receiver? The only thing that is coming to mind for me is that we should expect heavy run game with Cam under center this season, and receiving help should come when Mac is taking over in 2022. - Rosen Rashkov
This is one of the few disappointments I had over the weekend as I felt the Patriots would be able to draft a quality receiver at some point during Day 2. The last few years have seen several quality wideouts taken during Rounds 2 and 3, a list that includes Terry McLaurin, Deebo Samuel, D.K. Metcalf and many others. I thought adding some high-end depth to the receiving corps would be a priority but clearly the Patriots didn't feel the opportunities were there and instead went with two guys in Barmore and Perkins who they likely didn't feel would be available at the time there were selected. Two solid players and good picks but wide receiver is still lacking. I don't think it has much to do with the run-heavy approach they likely want to employ regardless of the quarterback under center.
The draft is over, a decent one for the Pats but not outstanding. The Patriots 2021 list of opponents is out and based on the opponents list and having Cam Newton at QB again (as Belichick has stated) for 2021, my season record prediction is 7-10. If that or something similar happens, what might be the repercussions to Belichick's position as coach/GM, and what changes might happen to the team's current (post-draft) construction with regard to both coaches and players. I.e., will the Pats be in line for a total rebuild, including in the front office, in 2022? - Tony Ess
First I will say I believe the talent level on the roster has improved enough to expect better than a 7-10 finish. That said, if you are correct and things don't fall into place I wouldn't expect a major shakeup with Belichick or anyone in the personnel department. Belichick's track record speaks for itself and I wouldn't expect two subpar seasons to be enough to cost him his job. Clearly the Patriots spent a lot of money in free agency and did so expecting to win more games in 2021, but that doesn't mean the most successful coach in league history will be looking for a job.
Will Jarrett Stidham get it this year. Still looks lost with the speed of the game. Cam runs more than throws, will he get it. Mac Jones looked good running a Cadillac offense in Bama, do any of these guys have that quick release of the ball. That was the bread and butter that made this offense go, along with a decent running game. Find us that quick release QB that can play in bad weather. - Gregory Reinhardt
Stidham should get an extended look during training camp and the preseason to show if he's made much development during his time in Foxborough It's his third season and even though he's quite affordable on his rookie contract he must show some promise as at least a potential reliable backup option in order to secure his spot. As for the quick release, Newton has struggled in that regard and we have yet to see Jones play at the NFL level so we'll learn more as we get to watch him this summer. He certainly had some of those traits in college.
Pats are thin at ILB with McGrone redshirted and may be even thinner next year, can any of the edge guys like Jennings slide to the inside? - Stan C.
Dont'a Hightower, Ja'Whaun Bentley, Raekwon McMillan and Terez Hall in addition to experienced players like Kyle Van Noy who can operate in various spots should be plenty of depth at inside linebacker. McGrone definitely has that type of skill set as well and he should factor into the mix in 2022 when he's healthy. I don't view that position as a major need at the moment, but many of the above players are entering the final year of their contracts so next season may be a different story.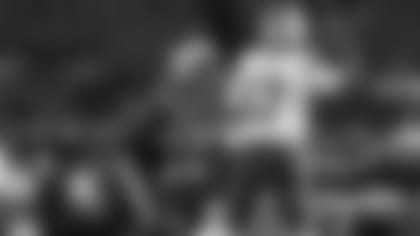 Why not trade up only four spots for Fields, and why give up so much for Bamore with highly questionable football motor? - Ken Kannapan
No definitive answers and to be honest I would have strongly considered going after Fields because I feel he has a great combination of accuracy and mobility. But the Patriots didn't feel it was worth it – or they simply weren't interested in Fields at all. As for Barmore I have to think Belichick was satisfied with his intel based on his relationship with Barmore's coach Nick Saban. Belichick has great respect for Saban, who must have convinced Belichick that Barmore was worth the risk. Something to monitor however.
I heard a few LeGarrette Blount comparisons after the Patriots drafted Rahmondre Stevenson in the fourth round. I watched a bit of his tape and in my opinion he looks a bit more like Stevan Ridley in 2012. The main similarities I saw being both look to be one cut downhill runners with quick feet and balance but neither were/are home run or breakaway speed type backs. Do you feel this is a fair comparison? If so do you believe Stevenson can have similar success in the Patriots offense? (hopefully with less fumbles than Ridley had). Keep up the good work guys. - Eric Elman
It looks to me like Stevenson is much bigger than Ridley, who was around 220-225 while Stevenson tipped the scales at better than 240 pounds during his playing days at Oklahoma. I think the comparisons to Blount come in terms of their size and surprisingly quick feet. I liked Ridley and felt he was a solid back at times but definitely had too much trouble holding onto the football. I see your comparison between the two based on their lack of breakaway speed and I agree that neither is a burner while Blount did at times show the ability to break off long runs. We'll see how Stevenson looks once we watch him a bit during camp.
Didn't the Saints have a QB - Hill come off the bench under certain situations? Assume Cam is the day 1 starting QB. What are the chances Mac Jones comes into the game for a play or two if the situation calls for it? BB always does what is best for the team. Is utilizing two quarterbacks a possibility or is it a one QB system regardless of who that may be? Can you come up with a situation, not counting injuries or mop up duty, where it may make sense for Mac to join the game for a play or two? - Dave DeLuca
New Orleans used Hill often as a change-of-pace quarterback who did his most damage as a runner. I could see the Patriots using Newton in a similar fashion as a short-yardage option as a runner. But unless Newton improves immensely as a passer I don't see the logic in using him as anything but a runner. As for inserting Jones, I guess once Belichick feels he's up to speed he could be used at times when the Patriots need to throw more often. But I wouldn't expect to see him on a part-time basis unless he's ready to start. It may be a long process as Jones will need some time to develop but at some point he will be the starter.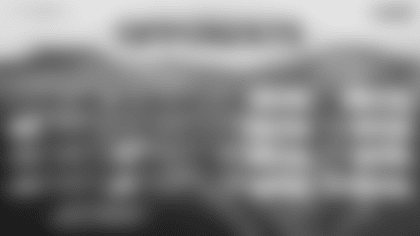 2023 Patriots Opponents
The NFL has announced the Patriots opponents for the 2023 season. Patriots.com breaks them all down.