The Patriots did a lot of interesting things in the draft over the weekend. They made a bold move up to grab a talented defensive tackle even though the position wasn't one of their top glaring needs. They picked up an athletic edge player in the third round when it appeared the player was dropping down the boards. They also took a punishing running back who looks more like a linebacker early in Day 3.
But when all is said and done, the 2021 draft class will be defined by the development of Mac Jones. That's what taking a quarterback in the first round means – especially for a team that is searching for an answer at that position in the aftermath of the Tom Brady era.
Jones' availability at 15 was a mild surprise. Many felt the Niners would select him at No. 3, but instead they went with Trey Lance. Had Jones been off the board there's a real chance that none of the five quarterbacks selected Thursday night would have been available when the Patriots came up.
There also a strong chance that the Patriots benefitted from the draft day rumor mill that kicked into high gear as the first round approached. When news of Aaron Rodgers' discontent in Green Bay began to circulate, the immediate speculation had him headed to Denver, with some going so far as to suggest a trade was imminent.
It's certainly logical to assume the Broncos interest in taking a quarterback at No. 9 had to wane in the event that they were able to pull of the megadeal for Rodgers. Therefore, that left one less team in the rookie quarterback sweepstakes.
When Detroit and Carolina both passed on passers and any potential trades from teams looking for one, the Patriots were able to hold onto their resources and take Jones.
That was a fortunate turn of events for Bill Belichick and his team, but just how fortunate remains to be seen. Jones will need to fulfill his promise in order for the Patriots to feel settled, and we're a long way from that at this point.
For now, Jones came off as a polished young man in his brief meetings with the media. He was deferential to the veteran quarterbacks and Belichick said he will need to beat out incumbent Cam Newton, who he flatly stated was the team's quarterback.
We might get a better idea of when Jones will take the reins on May 12 when the league is set to unveil the schedule. If Jones doesn't beat out Newton out of camp, then schedule factors such as opponents, venue and the timing of the bye week might work into the equation. A bye in say Week 6 or 7 might allow Belichick some extra time to get the rookie ready should he feel Jones' progress on the practice field warrants playing time. Honestly there's no way of knowing exactly when.
But it will happen at some point and then we'll start to figure out just how successful this draft class was. Until then, there's hope all around.
Mystery Man stepping down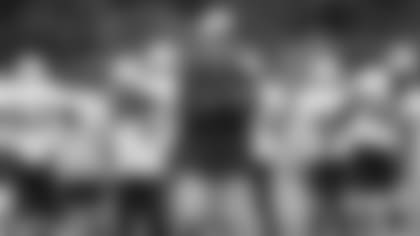 Belichick saved some of the most significant news of the weekend until the end of Day 3 Saturday evening when he announced it would be the final draft for Ernie Adams. Belichick's long-time confidante has served as the Patriots research director and in various other capacities throughout a long career that began in Foxborough in 1975 under Chuck Fairbanks.
He's been instrumental in the team's preparation and strategies, and there's no one involved with the Patriots who Belichick trusted more than Adams.
Adams released a statement indicating he is headed to retirement.
"The last 21 seasons with the New England Patriots have been extraordinary for me. I am fortunate to have been part of a team along with Bill Belichick, outstanding colleagues, patient owners and a lot of great players. It is time for me to stop working and join the many wonderful fans who have been with us for this run."
A couple of tidbits from 21 years of working around the team and Adams:
*I've had the pleasure of serving as a member of the Patriots Hall of Fame committee and while I enjoy hearing from many other members, none commanded the room like Adams. His incredible recall of details from days gone by never ceases to amaze us all.
He often told a story about the late-'70s Patriots rushing attack and how it led to a Monday morning phone call from Eagles Pro Bowl linebacker Bill Bergey following a punishing loss to John Hannah & Co. Adams said Bergey called the Patriots offices the next day just to offer his appreciation for the physical pounding he and his teammates endured.
*Adams often lobbied on behalf of players from those teams, explaining how the talent of players such as Leon Gray, Ray Clayborn and Stanley Morgan and many others was exceptional. As a kid growing up with the team in those days, it was great to hear from someone with such inside knowledge of players I came to admire.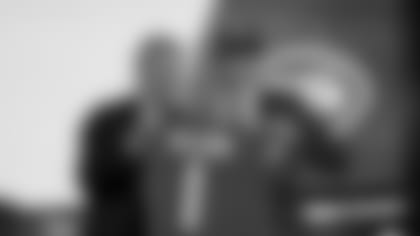 The Patriots weren't the only division team feeling good about the weekend. All three rivals likely came away with some good thoughts in that regard.
The New York Jets obviously had the most draft capital – not to mention the most work to do – but appeared to have a strong weekend. After grabbing quarterback Zach Wilson with the second pick, the Jets took OL Alijah Vera-Tucker, WR Elijah Moore and pass catching RB Michael Carter. Like Jones in New England, Wilson's development will be the key but New York took steps to protect him with Vera-Tucker joining last year's No. 1 pick Mekhi Becton up front, and they picked up a few guys who should help Wilson make some underneath throws and gain confidence. Not bad.
In Miami there's optimism as well. The Dolphins added the dynamic Jaylen Waddle at wide receiver, joining free agent addition Will Fuller. Later in the first round they grabbed pass rusher Jaelan Phillips, In the second round Miami took tackle Liam Eichenberg and later got tight end Hunter Long to join Mike Giesicki. Continuing the AFC East theme, Tua Tagovailoa's development will ultimately determine the Dolphins fate.
Buffalo remains the favorite in the division and they added a pair of pass rushers in Gregory Rousseau and Carlos Basham as well as tackle Spencer Brown with their first three picks.
Everyone has hope in the aftermath of draft weekend, but the excitement within the AFC East appears to be warranted.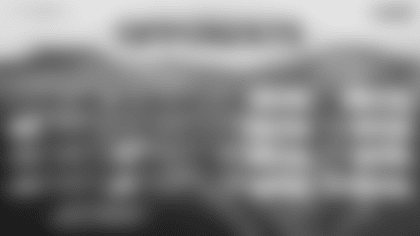 2023 Patriots Opponents
The NFL has announced the Patriots opponents for the 2023 season. Patriots.com breaks them all down.