I'm man enough to admit when I watched Julian Edelman's goodbye statement I got a little weepy, such heart and dedication I fear we will never see again. I wish him the best in whatever he chooses to do. Do you feel that his efforts and his highlight-like catches will get him a first ballot HOF?
I think Edelman is an absolute lock for the Patriots Hall of Fame, but I'm not sure if that will result in him making it during his first year of eligibility. There's no way to know for sure which other finalists will be available for fans to vote in, so it's hard to say if Edelman should be the pick. But regardless I can't imagine Edelman not being worthy of wearing a red jacket in the near future. And honestly I rhink he would be my pick pretty much regardless of his competition four years from now when he will be eligible. As for the Pro Football Hall of Fame, that won't be nearly as easy. While he's an iconic Patriot who played some memorable games in the playoffs, his overall career stats are not worthy of Canton.
I'm not hearing much about the potential of the Pats selecting Kyle Trask as a QB in the upcoming draft. I know that he's not as dynamic as some of the other more athletic QBs in this year's class, but he has some similar traits to Tom Brady when he came out of college ... smart, hard worker, had to battle for playing time but did great when given the opportunity, accurate passer, throws from the pocket instead of scrambling, wins. It seems to me that Bill Belichick would be taking a long hard look at this kid as a potential second-round pick if none of the top four fall to him. I don't see the Pats taking a chance on Trey Lance with the small body of work he's had.
I'm not as high on Trask as some others are, mostly due to his slow feet and lack of athleticism. Trask has been a pretty good passer but not great during his time at Florida. He lacks some of the physical traits that most of the other prospects possess, and he's also battled knee injuries during his career. But in your scenario as a second-round pick, which is where I believe he will go, he may be worth a shot as a developmental quarterback.
With Aaron Rodgers clearly not happy with the Packers front office for a variety of reasons, what do you think it would take to trade for him? It looks like he might be available moving forward, if not this year, then next year assuming he doesn't get an extension or rework his contract which seems unlikely with a first-round draft pick sitting on the bench in Jordan Love.
Cheers from Delray Beach,
I'll start by saying I would be stunned if Rodgers doesn't end his career in Green Bay. That said, to answer the question of what it would take to trade for him, I'd say an awful lot. Although Rodgers is nearing the back end of his career, he's still playing at a very high level and is in fact the reigning MVP. I would think a team would need to give up at least two first-round picks acquire such a player. Because of his age I don't think Rodgers would command the type of package people were talking about recently with Deshaun Watson or Russell Wilson, but he's still a tremendous player and it would cost plenty to get him. The Packers know this, and that's why I doubt they'd ever let him go.
Really wanted to thank your offseason input you have given to us Patriot fans. My question is do you see Bill Belichick trading down in the first-round and picking up another first-rounder in next year's draft to get a highly coveted QB that they may be targeting?
I could absolutely see the Patriots trading down in the first round, and perhaps even doing so in order to pick up future picks. I'm not sure Belichick would be doing so in order to target a quarterback in next year's draft, but a trade down isn't hard to imagine. That would be a very difficult scenario to put together considering the variables at work. In order to target a quarterback in 2022, North Carolina's Sam Howell as an example, the Patriots would likely need to acquire a very high pick. So, not only would they be trading down but they'd be doing so with a team they expect to struggle this season. That would be quite difficult to predict – but rather than getting bogged down in those details I'll stick with the premise that a trade down would certainly be possible. 2023 Patriots Mock Draft Tracker
Find out what the top 'experts' are predicting the Patriots will do in the first round of the 2023 NFL Draft.
Why has the media named Mike Onwenu the starting left guard for the 2021 season? Trent Brown at LT is the best he has played as a pro. Onwenu held his own as a rookie at RT. With Ted Karras returning let him battle with the injury prone Isaiah Wynn for the LG start. Brown and Onwenu are formidable at tackle so that only leaves 1 spot to fill. I am not sold on Wynn being a dependable starting tackle.
I've seen many people speculate about the offensive line that you'd like to see. And it's certainly an option. Personally I'd rather see Onwenu inside at guard with Brown on the right side and Wynn on the left as the tackles. I believe Brown is more suited for the right side, which is where he played in 2019 with the Raiders when he earned his only Pro Bowl berth. Wynn's injury history understandably makes fans nervous but he's shown to be a capable left tackle when healthy and I feel that combination is the one the Patriots will choose – but time will tell.
I heard that reportedly Josh McDaniels has exchanged texts with Kellen Mond, but I am not a big fan. The only QB I like projected to go in the first 15 is Lawrence, and fat chance. But what do you guys think of Kyle Trask or Peyton Ramsey. This is purely off of eye test and watching all the guys play. I would take either of those guys over Mac Jones and Justin Fields. But obviously they could be 2nd to 4th round picks. Get one of those guys and use 15th to get real talent and fill some holes. Thanks I appreciate your time and love the show.
In my view Fields is vastly superior to Jones, Mond, Trask and Ramsey. In fact I don't view Ramsey as a guy who will get drafted at all. Trask and Jones have some athletic limitations, although both have shown some ability as pure pocket passers. I like Mond more as a developmental guy than Trask but either one would be candidates to get taken at some point in Day 2.
Just wondering what you guys think of Davis Mills/QB Stanford. He seems to fit most of the traits Bill Belichick looks for in a QB. He's 6-4, 225 pounds, and an accurate passer with good feet and mechanic. He completed 65% of his passes with a 2-1 interception rate. He was a team captain and played at a school known for its smarts. The big knock on him was he only started 11 games and he's not very mobile (I'm not as big on mobility, seems had this guy who wasn't very mobile and we did pretty good with him). In fact, the mobility angle is overrated. I don't want my QB running all over the place and taking a chance on getting clobbered by some 250 Lbs LB who can run at 20 MPH. Seems like too big a risk to me.
Sure, if you want to give me another version of Tom Brady, with his vast experience and ability to dissect defenses and read coverages at a Hall of Fame level then I'll overlook the importance of mobility. Otherwise the ability to move helps quarterbacks do all of those things. Mills wasn't an overly accurate passer at Stanford and quite often made some strange decisions with the ball. He definitely showed some promise so I wouldn't be surprised to see him go at some point in Day 2 with an eye toward developing him. But I'm not overly impressed by his college work.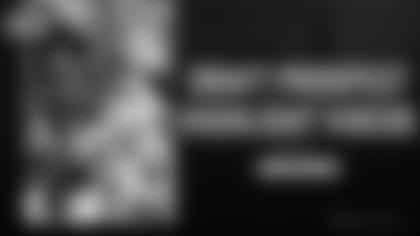 2021 Draft Prospect Highlights
Put your scouting cap on and watch collect highlights of the top prospects entering the 2021 NFL Draft.
This is more of a prediction than a question: The Patriots trade Stephon Gilmore, the 15th pick and a third-round pick with one of the top teams in the draft to move up and pick their QB of the future. Gilmore is on the last year of his contract and we all know BB likes to get value for players that will leave in FA. What do you think?
I love your proposal but I'm not sure it would be enough for the Patriots to move up high enough to get a quarterback. The Niners traded two first-round picks plus a third-rounder to go from 12 to 3, a bigger jump than the Patriots would be looking to make in order to get to No. 4. I'm also not sure the Falcons would be interested much in Gilmore, who is entering the last year of his contract and is looking for an extension. The Falcons are rebuilding and I don't know if a 31-year-old cornerback (he turns 31 in September) would in their plans. But I love the idea of trying to make an aggressive deal to move up.
Guys, why is Jarrett Stidham never mentioned as the possible answer at QB? All he did was have the best preseason stats of any QB under Belichick ever in 2019. Then in 2020 he gets hurt and is stuffed away behind Newton and despite Newton's horrible season, he never gets a clean start to show his stuff. I say he should be considered a contender and not overlooked so easily. What say you?
First, I couldn't care less about preseason statistics. They're about as meaningless as any stats possibly could be. But far more importantly, the reason many of us haven't given Stidham much of a chance to be the answer is because Bill Belichick has been constantly telling us that Stidham isn't the guy. As you pointed out, Newton struggled all season and yet Stidham couldn't earn any meaningful playing time. Then when Newton's contract was up, again after turning in one of the worst seasons by any quarterback in quite some time, Belichick again said no thanks to Stidham and brought Newton back. With these moves Belichick is telling us everything we need to know.
So as I haven't seen my question answered yet I'll post it again. How do we feel about Feleipe Franks out of Arkansas, and could you maybe go in a bit more in depth on what you see are his NFL strengths and weaknesses? And where, if New England wanted him, do you think he would go in the draft?
Joshua Koeppe from Arkansas
I know you're probably a huge Franks fan being from Arkansas and all but I'm not sure he is worthy of a draft pick. He's been very inconsistent during his college career, both at Florida and Arkansas. He has some ability but never really put it together for any consistent stretches in college, and I don't see that changing in the NFL where things are infinitely more difficult. He did seem to play better toward the end of his career so perhaps someone will take a flyer on him in Day 3 given his excellent arm strength but I think his lack of poise and decision-making under pressure will be tough to overlook.
A lot of the mock drafts I look at have 4 quarterbacks, 2 offensive lineman, and TE Kyle Pitts going in the top 7. If that is the case, do you think there would ever be a scenario where Belichick trades up to draft WR Ja'Marr Chase if he's still available around pick 8, 9, or 10?_
I'm loving all these scenarios to trade up. I love the aggressiveness and I love the idea of targeting a specific player and moving up to grab him. That said, I just can't see Belichick moving up to get Chase, especially with a few other wide receivers rated highly in Jaylen Waddle and Davonte Smith. I would think Belichick would look at such a situation and say, "why trade when I can wait and get a similar player without giving anything up?" But I love Chase and I guess we can dream.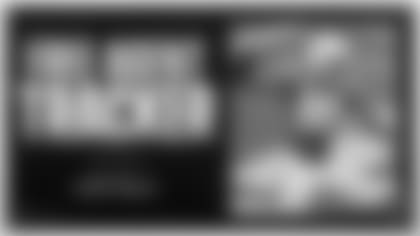 2021 Patriots Free Agent Tracker
Tracking all of the Patriots transactions during the free agent signing period.
Do you think that the Patriots maybe draft 2 quarterbacks and bring them into camp and have an open competition?
I like the idea of taking two quarterbacks, but only if one comes in the first round. If Belichick likes a quarterback enough to take one early, then that would have to be a guy he thinks has the potential to be the team's starter of the future. In that event I wouldn't mind taking a developmental guy in Day 2 or 3 to add some depth and increase the odds of success. But I don't want to draft two developmental prospects, and either way I don't think there would be a competition in camp this year among rookies. I think it would still be Newton.
Rex Burkhead has this uncanny ability to put the team on his back and add one W each year. To me that makes it a no brainer to bring him back on an incentive laden veteran deal even if he sits the first six. Thoughts?
Given Burkhead's rehab coming off a torn ACL I think there's a real possibility of him re-signing with the Patriots. Burkhead won't have much of a market, and it would make sense for him to rehab in New England and return when he's ready. He'd add some depth to the backfield and obviously is already comfortable with the system. More importantly, I don't think he'll have many options.
Do you think it would be value if New England could work out a deal with maybe the Atlanta Falcons to get into the top 5 of the draft and possibly get Mac Jones or Justin Fields, if so which QB offers the best value and future for New England?
It will cost a lot to move up that far but I believe Fields would be worth such an investment. I like Fields' combination of size, mobility, toughness and passing ability. No prospect is perfect so there will be some growing pains as he develops and learns to read and understand coverages better, but I feel Fields will has all the tools to be a very good NFL quarterback soon.
No one is talking about the San Fran draft swap from the perspective of Jimmy G. Why would he want to hang around SF as a place holder with the sword dangling over his head? The time for him to make a move is now when he can be a starter for another team, most likely the Patriots. With all the QBs using leverage and demanding to be traded, why not Jimmy G?
You might be right and that is exactly what Garoppolo will do, but if I were in his shoes that's not the path I would take. First, by staying put Garoppolo will get to quarterback a very good football team that has a chance to make a deep playoff run. By staying he remains in the same offensive system with solid playmakers who can help him succeed. If he does so and remains healthy, then he would enter the 2022 offseason in a much more enviable position. If he talks his way out of town now, his value is low coming off an injury-riddled season and he may be forced to accept less money. If he plays well he can demand a lucrative contract extension. So, even though he is a lame duck he can still benefit from playing well for the Niners.
I know this question is probably getting old but do you guys think, as I do, that now that Carolina has Sam Darnold and is apparently going to pick up his fifth-year option that this scenario opens up a trade path for the Pats to move up and get one of the Top five QBs? I believe at least one or two of the Top five should be available at 8 and it's only a 7-spot jump. What are your thoughts on this?
I think the Patriots are definitely in play to trade up but I'm not sure No. 8 will be high enough to get the quarterback they like. There's a chance that one of the five quarterbacks projected to go in the first round will still be available at that point, but it may not be the one Belichick and Josh McDaniels want. Also, there are plenty of other teams looking to move up for a quarterback as well, including Denver just one spot back at No. 9. So the Patriots will have competition if they choose to climb the board. It should make for a very entertaining first round for New England fans.