There could be a light at the end of the tunnel, at least that's how Jonathan Kraft is viewing things.
Speaking at the recently completed MIT Sloan Sports Analytics Conference, the Patriots president expressed optimism for his team hosting capacity crowds this season at Gillette Stadium.
"Once vaccines have been available in a community for a long enough period of time where anyone who's wanted one could've gotten it and reached two weeks past their second shot, just to take the outlying point, then I don't know why you shouldn't be at full capacity," Kraft said over the weekend. "It's sort of intellectually dishonest to say we're going to be at a quarter percent of capacity even though theoretically you have herd immunity in the local population. At some point, you have to get back to living your lives."
As was the case a year ago when the NFL benefitted most from the timing of the pandemic, Kraft explained how time remains on the league's side. While the MLB, NBA and NHL are still hosting fans at less about 12 percent capacity, the NFL doesn't kick off until September, at which time most if not all fans will have had the opportunity to be vaccinated.
"As President Biden said, April 19, [the vaccine's] available to everybody in America," Kraft said. "Clearly, there's a backlog so let's say anybody who really wants it will have it by June 1 or June 15 — we're still months out from the start of the NFL season."
Last month, Patriots owner Robert Kraft expressed similar sentiments, as did NFL Commissioner Roger Goodell at the owner's meetings.
"I truly hope that we have our herd immunity so we have a full stadium and get back to normal," Goodell said.
Practices virtually upon us
There's a good news/bad news situation ongoing with regard to offseason programs in 2021. The league announced that OTAs can officially get underway April 19, but the NFLPA is still imploring its members to sit them out.
It will be interesting to see how things unfold in the coming weeks and months. The only element of the offseason that is mandatory for players in the mini-camps that typically take place in early June. Those three-day gatherings are typically the end of the offseason program for most teams, and they lead into a six-week down period ahead of training camp.
Multiple reports indicated NFLPA president JC Tretter is pushing the players to sit out OTAs due to the ongoing COVID-19 pandemic. Tretter and many other players applauded the changes to the offseason a year ago when no on-field work was done ahead of training camp, and he's expressed his desire for permanent change in that area.
But before any official changes are made, the pandemic remains part of any decision-making process. The vast majority of players do not have workout bonuses and therefore have no financial incentive to do anything they are not comfortable with.
Of course there's always been an unwritten assumption that although most of these workouts are voluntary many players don't have the liberty of skipping them as they are fighting for jobs in one of the most competitive environments in sports.
It will be interesting to see if Tretter and the union can convince membership to boycott the offseason programs as the sides continue to butt heads. A likely solution would see the continuation of virtual work for bulk of OTAs but players reporting to the field for mandatory mini-camps.
The Patriots are set to kick off their offseason work April 19.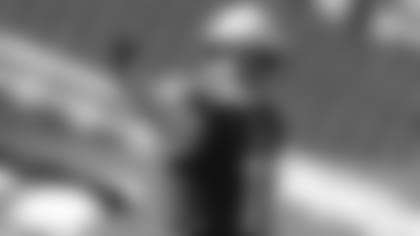 Much has been written about Julian Edelman after his decision to retire, but one story that struck a more personal tone for me came two years ago in the locker room. My football-playing son was asking me for a specific brand of receiver gloves, so I asked Edelman if they were any good. Instead of just answering my question, he asked what color uniforms his team wore, and the next day he provided two pair of black and gold gloves for Will to use. It was a totally unnecessary gesture but one that was greatly appreciated by both me and Will. Edelman asked me a couple weeks later how his season was going, and what kind of player he was. I said, "He's like you … 5-foot-nothing slot receiver who just loves to play." He laughed and told me the kid was obviously going places. I don't know how Will's future will go, but Edelman's gift definitely made an impression.
It's amazing to see how the impact of the lawsuits brought against Deshaun Watson has changed the landscape surrounding him. When he first expressed his desire to be traded, speculation of a bounty of first-round picks changing hands was everywhere. Now, with individuals putting their names to some of the suits, Watson's concerns are more about his future in the league. It would not be hard to imagine a suspension coming, and if he's guilty of sexual assault perhaps even worse. Houston GM Nick Caserio's first months on the job have not been pleasant. … If Atlanta takes a quarterback at No. 4, or if the Falcons trade down and their partner does so, it will mark the first time in history that quarterbacks will go 1-2-3-4 off the board at the top. … As for the Patriots plans at the position, it doesn't look promising that one of the top five will be available at 15. Assuming that's the case, Texas A&M's Kellen Mond would be my choice as the best of the rest. Mond's experience in the SEC, where he was a four-year starter, gives him the edge over Kyle Trask, Jamie Newman and Davis Mills. … J,C, Jackson reportedly has yet to sign his restricted free agent tender. He has until April 23 to sign an offer sheet with another team. If he signs elsewhere and the Patriots choose not to match the offer, New England would be entitled to a second-round pick. … The Boston Herald had an interesting idea centering on a contract extension for Stephon Gilmore. The proposal was a two-year deal worth between $35 million-$38 million. Including the remaining year on his current contract, that would have Gilmore under Patriots control through 2023. It would be interesting to see if the Patriots are more willing to go forward with Gilmore as the top corner rather than Jackson. 2023 Patriots Mock Draft Tracker
Find out what the top 'experts' are predicting the Patriots will do in the first round of the 2023 NFL Draft.