The Patriots made it back to the playoffs in 2021 after making a number of impact additions in free agency and the draft. Those new players meshed well with the established veterans, as New England battled throughout the season in many close and exciting contests.
Here are our annual Lighthouse Awards, commemorating the best players, plays, performances and moments of the 2021 season.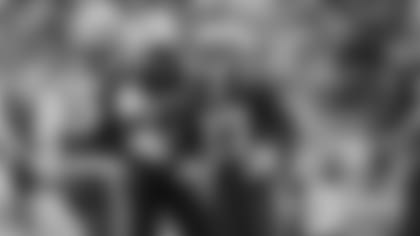 With eight interceptions, Jackson once again provided a collection of takeaways that sparked the team onto many of their 10 victories. Without the usual array of complementary defensive backs around him, Jackson still balled out and should cash in this offseason as he hits free agency for the first time.
Offensive Player of the Year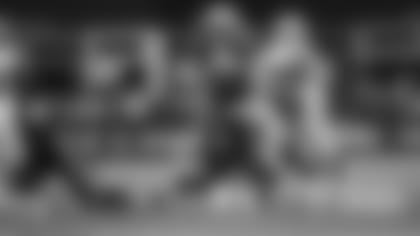 Harris broke out in his third season, falling just short of 1,000 yards but leading the team with 15 rushing touchdowns and being their most consistently effective weapon. Harris is an emerging leader and tone setter with his hard running style.
Defensive Player of the Year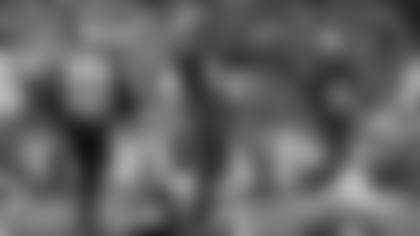 Judon led the team with 12.5 sacks, instantly standing out as the "dude with the red sleeves" and making his impact felt as a pass rusher. He didn't end the season like he started it, but he remains a cornerstone for the defense going forward after signing a four-year deal last offseason.
Offensive Rooke of the Year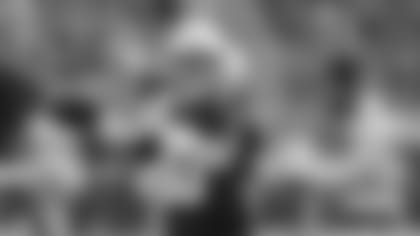 It was a solid rookie year for the 15th overall pick, throwing 22 touchdowns to 13 interceptions while completing 67.6 percent of his passes. But most importantly, he led the Patriots to a 10-7 record and back to the playoffs. The future looks bright with Jones in place, but the Patriots must support him with another solid offseason.
Defensive Rookie of the Year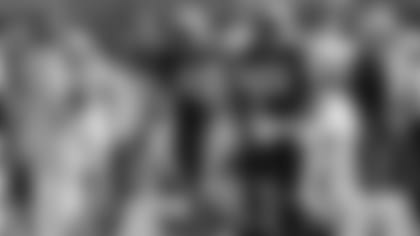 Barmore was a disruptive force immediately upon his arrival in New England. Often unblockable one-on-one, Barmore should be a key piece of the defensive front for the foreseeable future. He brings an important element to the defense.
Moment of the Year
Jakobi Meyers first touchdown
Meyers caught an NFL-record 134 passes before getting his first career touchdown against the Browns. The game was already well out-of-reach but the reaction from the team said it all, as they mobbed Meyers for a celebration after he finally got in the end zone.
Best Play of the Year
Damien Harris 64-yard touchdown run vs. Bills
The Patriots didn't make enough plays against the Bills this year, but Harris' explosive touchdown run was a game-changer that set the course for New England's only win of the season over their divisional rivals.
Special Teams Player of the Year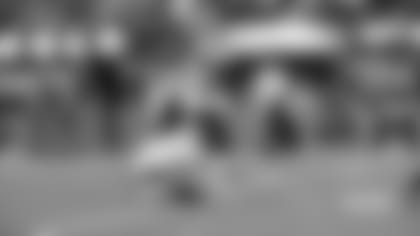 Folk continued his career resurgence in 2021, hitting a career-high 36-of-39 field goals while also earning his third Special Teams Player of the Week award of the last two years for his performance against the Texans when he hit four field goals in a needed win.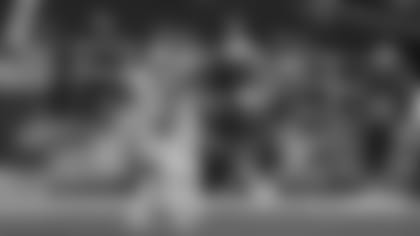 Dugger expanded his role in the second in his second season, continuing his hard-tackling ways but making significant strides in coverage as his transition from Division II college player continues.
Comeback Player of the Year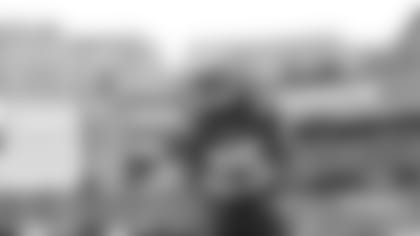 Bolden opted out in 2020 but turned in his most important year in 2021 as he was called to fill in for James White and did an impressive job, with a career-high 631 all-purpose yards and three touchdowns.
FAA Violation Award
Damien Harris TD run vs. NYJ
Harris showed his resolve in Week 2 with a tough run dragging multiple Jets defenders into the end zone on his 26-yard touchdown run, grounding the Jets defense en route to the Pats' first win of the year.
Josh McDaniels reached into his bag of tricks to get things started in Week 7 against the Jets, with Kendrick Bourne throwing the first pass of his career for a touchdown to Nelson Agholor.
Tippy Toe Sideline Award
Kendrick Bourne TD vs. TEN
Kendrick Bourne showed plus after-catch ability all season and his touchdown against the Titans was a prime example as he delivered a stiff arm and tip-toed up the sideline for an important score. It was an improbable play, made possible by Bourne's nose for the end zone.
Fresh Arm Award
Mac Jones' three pass attempts vs. Buffalo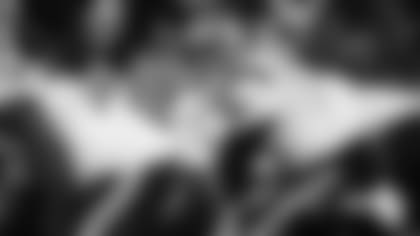 The Patriots managed to beat the Bills in windy conditions by leaning almost entirely into their ground game. Mac Jones attempted just three passes in the game as it was an easy night on his throwing arm.
Pick Six Party
Adrian Phillips, J.C. Jackson and Kyle Van Noy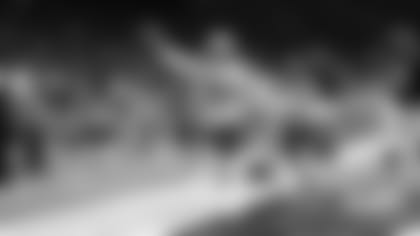 The Patriots got three pick sixes this season, with Phillips being the most impactful as it sparked the win over the Chargers. Jackson's made it a two-score game against the Panthers, while Van Noy's was the icing on a blowout cake in Atlanta.
Practice (squad) makes almost perfect
Kristian Wilkerson (offense) and Daniel Ekuale (defense)
Wilkerson and Ekuale were two players who managed to make an impact in games despite being on the practice squad. Ekuale found a role along the defensive line while Wilkerson's performance against the Jags should help give him confidence heading into his third year with the team.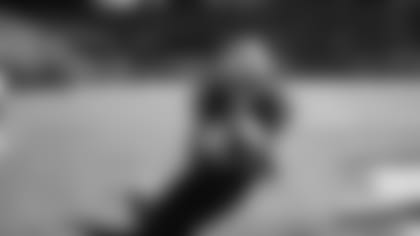 After two years without a major threat at tight end, Henry delivered what the Patriots needed, giving Mac Jones a reliable red zone outlet, and picking up nine touchdowns.
Take That! Award
Kendrick Bourne's long TD strike vs. Dallas
After a deflating pick-six against the Cowboys, the Patriots quickly struck back with Jones finding Bourne for a 75-yard touchdown that gave the Patriots back the lead. It was an early season play that showed Jones' resilience and the potential of Bourne within the offense.
The Patriots needed a boost to get back in the game against the Texans and got it thanks to Houston blocking their own punt for a net zero-yard punt. It was one of the most comical plays of the season and one that led directly to one of the only comeback wins of 2021.
Stevenson burst on the scene in his first preseason game with a long touchdown run and carried that over into the regular season, giving the Patriots a potent second option at running back. Together, Harris and Stevenson were a complementary wrecking crew.
Homecoming Award
Tom Brady returns to New England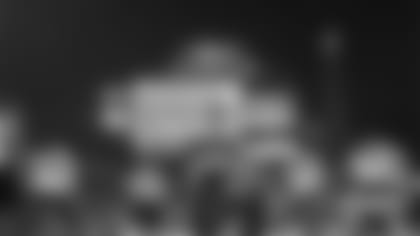 Few events in New England over the last 20 years were more hyped than Tom Brady's return and the game delivered, as a back-and-forth affair that the Bucs pulled out at the very end. For all the hype, it was a game that provided some closure for a lot of people.
Touchdown Catch of the Year
Up 14-7 in the second quarter and facing a 2nd-and-5 from the Cleveland 23-yard line, Mac Jones took a shotgun snap and focused his eyes downfield on wide receiver Kendrick Bourne. Jones fired a laser of a throw to Bourne, who, as he made the catch at the goal line, was crunched from both sides by two Browns defenders. But Bourne held on as he fell to the turf in the end zone for the score.
You Can Come Home Again Award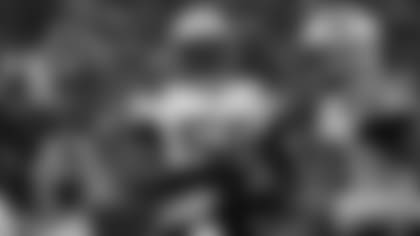 Thomas Wolfe was wrong, at least in the case of Kyle Van Noy, Ted Karras, Trent Brown, Jamie Collins, and Harvey Langi. All these former Patriots donned the red, white, blue, and silver again in their second – or in Collins' case, third – go-round with New England. And each man played a significant role (Langi was on his way to doing so before going on injured reserve in the season).
Lifetime Achievement Award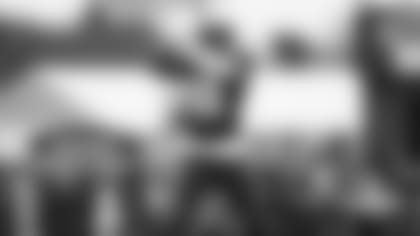 The 2021 season saw plenty of newcomers, from rookie draft choices to young veteran free agents. We'd be remiss, though, if we didn't acknowledge the contributions of a few longtime Patriots leaders who provided consistent leadership and stability: Devin McCourty, Matthew Slater, and Dont'a Hightower.
I've Got Your Back, Mac Award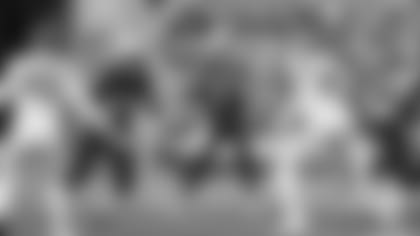 He was only needed in mop-up duty on a couple of occasions this season, but backup QB Brian Hoyer served his role well as an experienced sounding board and insurance policy for rookie starter Mac Jones.
The Half Century Award
The offense had its ups and downs throughout the season, but the highs were certainly the two games in which they scored 50 points or more. They nearly made it a third time when they put up 45 against the Browns.
You Get Nothing Award
In soccer, they call it a "clean sheet" when a team doesn't allow a goal. In football, there's nothing better defensively than doing something similar. Kudos to the Patriots D for keeping the Falcons off the scoreboard during a short turnaround trip to Atlanta back in November.
Caught in Spiderman's Web Award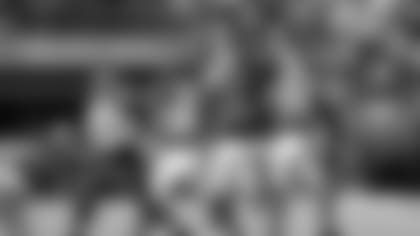 Up 21-6 in Carolina late in the third quarter, the Patriots needed to stop a Panthers drive that would have kept them in the game. Enter Jamie Collins. The linebacker, in his third stint with the Patriots, made one of the most athletic plays of his NFL career, in which he's made. As Collins began to rush at the line of scrimmage, he read the eyes of Panther QB Sam Darnold and timed his jump precisely as Darnold fired a pass. Collins caught the bullet of a throw at close range and came down with the INT. Afterward, even head coach Bill Belichick remarked about how memorable a play it was.
Tugging on Superman's Cape Award
They say you shouldn't tug on Superman's cape, meaning don't challenge someone you know is better than you. Apparently, no one told this to Mac Jones. From Day 1, the rookie first-round draft choice gave incumbent starting quarterback Cam Newton – famous for his celebratory mimicking of Clark Kent/Superman – all he could handle throughout the spring and summer. In the end, it proved too much for Newton, who was sent packing at the end of the preseason while Jones took over under center and remained there all year.
Mike Tyson's Punch-Out!! Award
Just when it seemed like Titans running back D'Onta Foreman was on his way to a long, game-tying touchdown run back on Thanksgiving Weekend, Patriots cornerback J.C. Jackson came chugging from behind to make a textbook forced fumble, punching the ball out of Foreman's grasp. Teammate Jalen Mills recovered for New England, and from that point on, the Patriots took control of the game. Jackson's great hustle on the play turned the tide for New England, helping them get a much-needed win over a formidable foe.
Carolina (Trade) on My Mind Award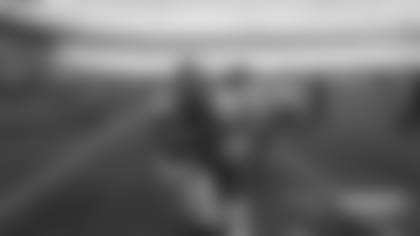 James Taylor famously sang about going to Carolina in his mind, but mid-season, South Carolina native Stephon Gilmore got to see his own dream of playing close to his hometown become a reality when the Patriots dealt him to the Panthers, who play in nearby Charlotte, North Carolina. While it's unfortunate that the two sides couldn't work out an agreement for the former NFL Defensive Player of the Year with the Patriots to remain in New England, in the end, it proved an amicable parting, as evidenced by the warm welcome Gilmore gave his former teammates, coaches, and owner when the Patriots visited the Panthers a short time later in early November.
James Develin Honorary Fullback of the Year Award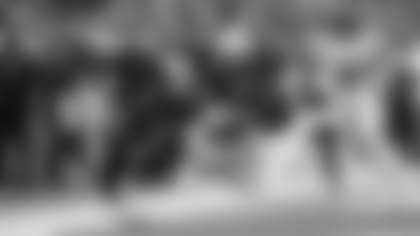 Jakob Johnson, of course. Few teams still value this position as much as the Patriots, and Johnson, whose development as an International Pathway program participant has been remarkable, continues to improve and find himself getting more and more playing time, as his predecessor, Develin, once did. Johnson also made NFL history this season as the first Pathway player to reach and surpass 1,000 snaps played in NFL games.
Welcome Back, Kotter Award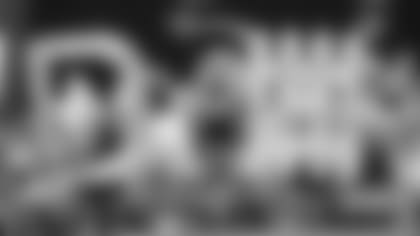 Patriots fans (and those across the entire league, for that matter) deserve this one. After having to sit at home for nearly all the 2020 season because of the coronavirus pandemic, football fanatics across Patriot Nation once again filled the seats here at Gillette. They also made their presence known at stadiums throughout the league – remember how loud it was at SoFi Stadium when New England beat the Chargers in their own place? Thanks to all the hundreds of thousands of folks who attended games in person this past season, the memories of 2020 games in empty stadiums seemed like little more than a surreal bad dream.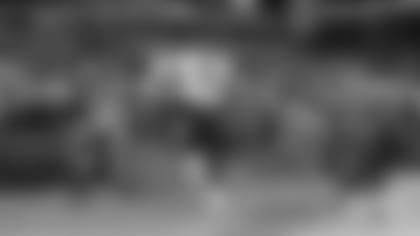 Sure, give Mother Nature the assist for New England's Monday Night Football victory over the Bills in Buffalo back in December. On a night when weather conditions weren't the best, neither was the Patriots game plan, which saw rookie QB Mac Jones throw only three pass attempts. However, a win is a win no matter how you get it, and this one helped give the Patriots 10 wins, good enough to get them a coveted spot in the playoffs.
Back on the Dancefloor Award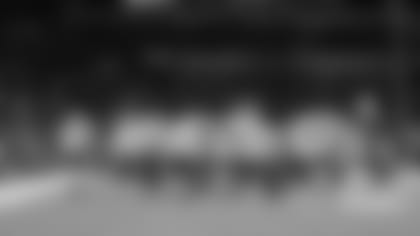 After just a one-season hiatus from the postseason, New England managed to climb back into the playoffs in 2021 – a remarkably rare accomplishment for a team with a rookie starting quarterback. Though the end result wasn't what the Patriots hoped, the Wild Card appearance can serve as a positive jumping-off point as New England begins the process of augmenting its current roster and building a new (and hopefully improved) 2022 squad.