The Patriots bounced back from a disappointing 2020 season to win 10 games and get back into the playoffs in 2021. As always, there are plenty of hard decisions to make this offseason and while there are several promising young players who should make strides heading into 2022, there are also a number of established veterans that are coming toward the end of their careers, especially on the defensive side of the ball.
Turnover in the NFL is inevitable. If you're not getting better, you're getting worse, and though championships are never won in the spring, last year showed how much solid free agent and rookie classes can improve your team.
The Patriots don't have the same kind of cash and space this year, so they'll have to be selective on how they continue to build around quarterback Mac Jones and reinforce a defense that limped down the stretch of the 2021 season.
Here are the 10 big and burning questions that will define the Patriots offseason!
What to do about J.C. Jackson?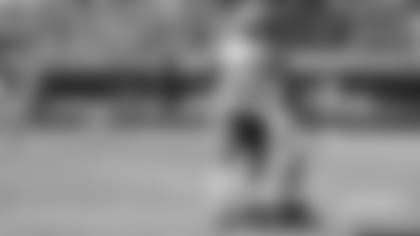 The most significant free agent this offseason is cornerback J.C. Jackson, who made the team as an undrafted rookie in 2018 and has done nothing but make consistent plays on the ball ever since, logging 25 picks in his first four years, setting an NFL record.
The Patriots' options are clear, they can look to give Jackson a long-term deal, they can secure him for a single season with the Franchise Tag, or they could choose to let him walk. Cap space will certainly be an issue, with the cornerback tag expected to be in the $17.5 million range.
The team has shown this kind of willingness in the past, like with Asante Samuel in 2007. But that was a stacked team that Samuel helped put over the top. The Patriots have a lot of work to do on the defensive side of the ball, and a heavy investment on Jackson could be prohibitive to moves across the rest of the roster.
Still, his talent and playmaking ability is unquestionable and he's in his prime. Those traits are unique, and you have to wonder if the team can let a player like that get away. The Franchise Tag window opens February 22 and ends a week before the new league year starts March 16.
Will the team legends return?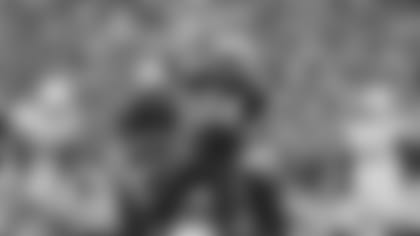 In the coming days and weeks, we'll find out what some Patriots veterans like Devin McCourty, Dont'a Hightower, James White and Matthew Slater have planned for their future. With multiple championships and nothing left to prove, it could be the end of the line for some of the most important locker room leaders.
All are also due to hit free agency, so if any do have a desire to keep playing the team will have to weigh which direction to go. Clearly, the Patriots need to put long-term plans in place at their important positions regardless. A balanced linebacker, a ball-hawking free safety and a third-down pass-catching back should all be near the top of the offseason priorities.
Unfortunately, there would be no easy way to replace the experience and leadership that those players all bring and turnover would bring some uncertainty on and off the field.
How to plug offensive line holes?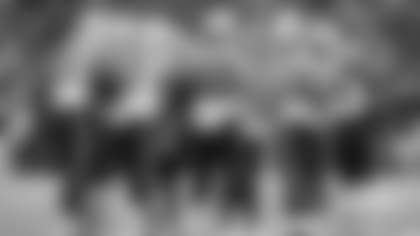 Starting left guard Ted Karras and right tackle Trent Brown are both up for free agency after playing out their one-year deals to return to the team. It's not hard to see either getting a third contract with the Patriots, as both expressed how happy they were to return to New England last offseason.
Their futures could be tied to Michael Onwenu, who seemed headed for the starting left guard spot this season until injuries forced some juggling and the team ultimately found consistency with Karras at guard and Onwenu serving as a third tackle. What does 2021 mean for Onwenu's future? Will he go back to tackle? Will he be ready to outperform Karras at guard?
Either way, with Isaiah Wynn hitting the final year of his deal, the Patriots have long-term questions at tackle. Brown and Karras' return would provide some continuity but finding long-term answers on the edges is especially important.
What does a Year Two jump look like for the rookies?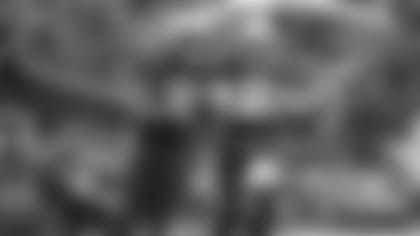 There will be plenty of excitement to see Mac Jones, Christian Barmore and Rhamondre Stevenson in their second seasons, all had outstanding rookie years and are poised to be even bigger impact players with a year under their belts.
Jones especially will benefit from a chance to catch his breath from a whirlwind 2021 while entering the offseason strength and conditioning program that should pay dividends on the field.
But the top trio isn't alone, as Ronnie Perkins, Cameron McGrone and Joshuah Bledsoe are all on the cusp at position groups that could see significant turnover. They could all have major opportunities to jump into the mix.
Can any of the depth step up?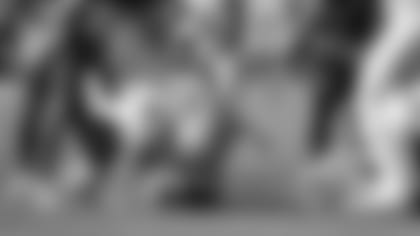 Along with some of the rookies who missed out on much experience in 2021, there are a few younger players that could finally get their shot to play more significant roles. The plus athleticism of many of them is something the team could use on both sides of the ball.
If none of those players can elevate, the Patriots have even more work to do this offseason than we realize.
New deals for Jonathan Jones? Shaq Mason? Damien Harris?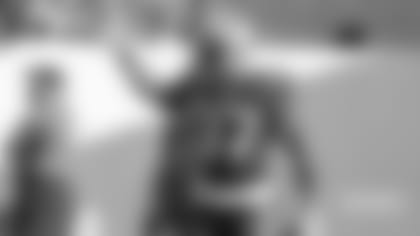 With the Patriots up against the cap this offseason, they'll have to find some ways to open some breathing room and that could start by signing some of their key players to extensions. Shaq Mason and Jonathan Jones are both entering the final year of extensions they signed with the team, combining for a cap hit of over $18 million. Giving Mason and Jones extensions could help open space in 2022 while keeping two important players around past this season. Mason received a number of All Pro votes as he continues to be one of the best guards in the game.
Jones suffered a shoulder injury and was lost for the season this year. His absence was a difficult one to overcome. With the futures of Jackson and McCourty up in the air, keeping an experienced and versatile player like Jones around makes sense.
The team could also consider giving Damien Harris an extension as he enters his last season, though he's still on a rookie deal and it might be hard to extend him and also lower his current cap hit. Still, Harris is an emerging leader and someone the team should want to keep around.
How to plug and bolster the defense?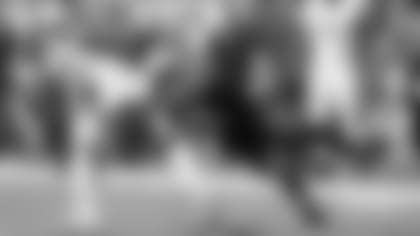 It's hard to shake the taste of the playoff loss from a defensive perspective, as they did nothing to slow down Josh Allen and the Bills all night, and it was the second time in four weeks that it looked like that. The statuses of Jackson, McCourty, and Hightower, not to mention free agents Ja'Whaun Bentley and Jamie Collins, will play a huge role in the direction the defense takes, but it's a safe bet things will look different.
Where will they invest? In Jackson and the secondary? Or will they target the front seven and look to add first around the promise that Matthew Judon and Christian Barmore showed in 2021? Will the scheme adjust a bit? It could be an offseason of significant change.
The championship core of the defense is fading away like it was in 2008 and 2009. That rebuild took a few years, with the arrival of McCourty (2010), Chandler Jones (2012) and Hightower (2012) being important adds that got them back to a championship-level defense. Expediting that process this time around should be important while they still have a quarterback on a rookie contract.
How can the offense take the next step?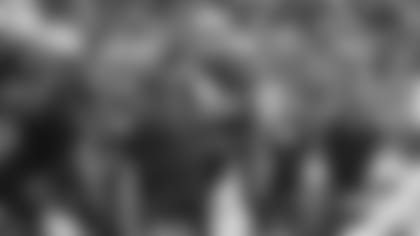 Aside from the offensive line and the question at third-down back, the offense will mostly return intact and that's good news for Mac Jones, who will at least be throwing to the same pieces he had last year. The Patriots offense was effective for much of the year with the rookie and the new pieces around him. That experience should point toward improvement in 2022, but will it be enough to compete with likes of the Bills?
The Patriots offense needs another dimension to it, but in the form of a veteran via free agency or trade? Or should the team take a chance on yet another loaded rookie wide receiver class in the draft? A versatile and explosive option could be a game-changer as the team looks to build around Jones' strengths.
Can they hit again on multiple draft picks?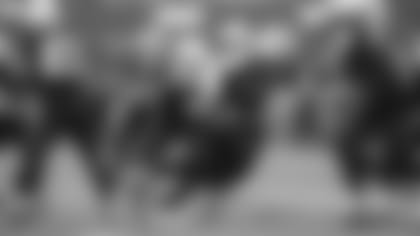 The Patriots had a strong 2021 draft with Jones, Barmore and Stevenson leading the way and, while they now don't need to worry about finding a quarterback, this draft is every bit as important as the team tries to get back to the top of the AFC East.
New England is slated for six picks, not the kind of extra capital they often have that enables them to move around the draft board. But last year they made just one trade, for Barmore, and otherwise let the board come to them and had one of their best classes of recent memory.
If they can simply find three more impact players in this draft, it will be another much-needed boost.
Could there be a bombshell awaiting?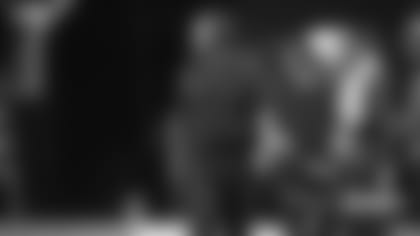 Lastly, if you've followed the Patriots for long you know to expect the unexpected and that surprises and shocking moves are usually par for the course. What might Bill Belichick have up his sleeve this offseason? Without a ton of cap space to maneuver it could require the Patriots get creative and few teams are better at getting creative during the offseason to make impact moves.
A trade for a big-time receiver, everyone's already all over Calvin Ridley, or to reinforce the secondary could make a lot of sense. Once the pieces start moving everything else will fall into place.
It was a nice bounce back season for the Patriots, but there's still a lot of work to do and a ways to go. Hopefully 2022 will again be another step in the right direction.