Why is everyone so down on the Patriots this year? It was a re-building year coming out of Covid (with some key starters opting out) with a new franchise quarterback and plenty of free agent signings. Most teams would be happy to bounce back with a winning season and playoff berth in a re-build (many teams have a couple of 2-14 seasons before they regain respectability). Are we so spoiled that we are used to having the Patriots rebuild on the fly/refuel in the air as if we weren't missing a beat between the three distinct segments of the 20-year dynasty (arguably the greatest in NFL history)? Lots of work to do in the offseason to catch the Bills next year (who have built an undeniably great team), but if the amazing house that Kraft built can't do it, then nobody can. What am I missing? Brian Fiedler
Nothing, actually. You're not missing anything at all, Brian. In fact, this is probably the most level-headed reaction to the 2021 season that we've received in our inbox. Some of us who analyze this team for a living have been saying as much for months now, but our objectivity has too often fallen on deaf or overly optimistic ears.
Rebuilding efforts take time, sometimes significant amounts of it – just ask the Bills, who had to wait a quarter century to be competitive again – and what's required from a fan's perspective is patience. I wish more fans were able to look at their favorite team with as sensible an outlook as you've just articulated. Well done, Brian. Erik Scalavino
A question looming through the bitter disappointment: What do you think the Patriots need to bridge the obvious gap between them and the Bills? Is it just a talent difference? Is it a leadership difference? Is it a coaching problem? How many seasons do you think we need to build a team that is able to keep up with them? And where would you start, on defense or with the offense? Rosen Rashkov
New England has many needs at the moment, but the most glaring one, in my estimation, is overall team speed, on both sides of the ball. Certainly, there's also a bit of a talent gap between the two teams, and the Patriots started to address that issue with the many free-agent signings they made last offseason. However, much more must be done in this regard, and they won't have nearly as much cash to spend this offseason, meaning the draft will become even more important in the acquisition of talented players. Erik Scalavino
The team that came out of the bye week was a totally different team than the one that beat Buffalo. Everything was off, including the coaching. What happened? What changed? The team seemed totally unprepared in the first quarter of many games this season. And the most troubling concern I have is that in losing the playoff game the way they did it appeared most players (not Mac or Bourne) just gave up. How does BB resolve all these issues? Lack of talent is one thing, but quitting is a bigger problem. Paul Oleksak
I disagree, Paul, with your premise that something changed post-bye week. Nothing really changed at all. The only difference in the games that came after the bye was the increased talent level of the opposition.
Throughout the 2021 season, the Patriots needed to get out to a relatively comfortable lead, run the ball to drain the clock, and have things go their way in order to beat most of their opponents. Any time they got themselves in a deficit and had to claw their way back, it proved a much tougher proposition. This fact became more glaring toward the end of the season because the level of competition increased and the breaks weren't going New England's way.
I'm also not entirely sold on your suggestion that players quit. Sure, when you're down 30 points in the second half, it's clear the outcome of the game is decided and human nature then takes over. It wasn't a lack of motivation, though, but a lack of talent and speed that led to this inauspicious ending to the season. Erik Scalavino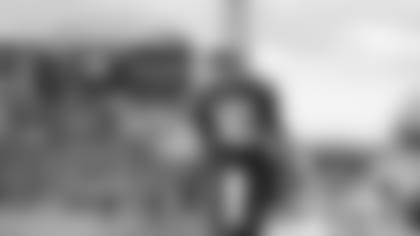 We're on to 2022! We lost a game, but we have the QB for the future. Time to build for the next season! What do You guys think the biggest concerns are for the free-agent market and the draft? I firmly believe retaining "Just Cover "Jackson is the top priority. Keep him. Pay him. He deserves it. Richard Farkas
Mac had as good a rookie season as could be expected, but I'd like to see how much he improves in Year 2 before I'm ready to anoint him the next franchise QB. Certainly, he needs more help around him to make some of those improvements, and the list is a long one.
As I've already mentioned, the Patriots aren't going to be able to target as many veteran free agents this year, and they could be saying "So long" to a number of aging veterans, which means they'll likely have to really on younger, less experienced guys and be more talent-focused in the draft (as opposed to their penchant for so-called "versatile" guys who don't do any one thing exceptionally well).
We could see a number of significant changes to this roster, including on the coaching staff, this offseason. I'm excited to see and analyze what those might be. Erik Scalavino
There are holes aplenty [on the roster]. Can they be filled in the draft alone? This past year's spending spree in free agency seemed to make little difference come playoff time. There were some things to be positive about – the running game, some of the WRs, and of course Mac Jones. He can only get better. I have no illusions of him being the same caliber as Josh Allen, but he can improve for sure. David Phillips
No, they can't solve all their problems via the draft, but as I've already pointed out, they'll have to rely on it a lot more this year as opposed to last year. If, as was the case in 2021, New England can assemble a draft class in which three of the top players selected can make an immediate, positive impact, they'll be laying more of a solid foundation for the future. Some tough decisions might also need to be made with older veterans who haven't been performing as well of late.
Also, the veterans they added in 2021 definitely made a difference. No, the result in the Wild Card round wasn't indicative of this, but just imagine where the Patriots would have been (i.e, not in the playoffs at all) were it not for the upgrades these veterans brought to the roster this past season. It's important to keep this in perspective. Erik Scalavino
That playoff game was too hard to watch. Painful. We couldn't compete at all. We need playmakers. The year we selected Kyle Dugger, we could have selected Tee Higgins, but passed on him and he was the obvious pick for me. That year we also could have taken Donovan People-Jones in Round 6. He was a steal for Cleveland. In 2021, we picked the best DT in most charts, Christian Barmore, and he was an obvious pick. I think we need to start selecting obvious picks more often. What do you think? Luis Bazan
Drafting is an inexact science. It's very easy for folks like you to second-guess picks once they've had some NFL experience. You could do this every year with every team in the league, so, we're not going to entertain that here. However, your point about selecting more players who appear to be "consensus" picks is valid. We saw that in 2021 and, as noted earlier, three of those top picks played significant minutes and were very productive as rookies (Jones, Barmore, and Rhamondre Stevenson). I'd like to see that approach taken more often in Patriots drafts going forward. Erik Scalavino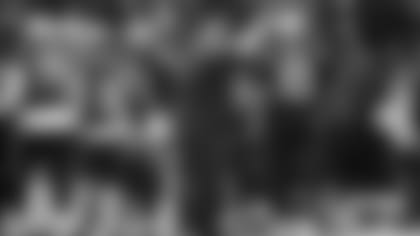 What do you make of McDaniels head coaching prospects? Certainly would seem an amazing fit for some teams. I would have even thought one of the major college programs too that needed a big headliner. I assume he'd be waiting for the right fit after Denver tour. Scott Kavanagh
I think Josh would make a good head coach, especially after his, shall we say, learning experience in Denver from 2009-10. So far, the only team he's been linked to in the rumor mill is Houston, where former Patriots staffers Nick Caserio and Jack Easterby inhabit the top brass. But even then, he's only been rumored. He hasn't yet had an official interview. One has to assume that McDaniels' having left the Colts at the alter a few years back still gives other teams pause when it comes to considering or hiring him. He's a fantastic offensive coordinator, though, so, it would be great for the Patriots if he stays right where he is. And if he does, he could end up being the head coach here someday. Erik Scalavino
I've seen a blog post about Belichick possibly making this his last season with the Patriots. I'm wondering what you guys think and who you think would be a good replacement? Bernice Hopkins, Ontario, Canada
I have no idea what you've been reading, but the Bill Belichick I know doesn't show any signs of departing any time soon. He was asked point-blank this past Sunday if he plans to coach again in 2022 and he indicated that he does. It's never wise to say "never" when it comes to anything BB might or might not do, but at this point, he's given us no indication that he plans on stepping away from the Patriots. So, why don't we table this discussion until he actually does. Aside from McDaniels, whom I mentioned in the previous answer, I'm not prepared to consider anyone other than Belichick for the top job right now. Erik Scalavino
Patriots fan here in Buffalo. Been a faithful listener [of the Patriots Unfiltered podcast] for the last decade. Do you know of any groups on social media that are Patriots fans in my area to go to games with here when the play the Bills? I'm tired of being harassed every year when I make my trek to that awful stadium. Would be nice to have a group to travel with. Keep up the great work everyone. Love the show. Jotham DuBuke
The Patriots Tailgate group on Facebook is a reputable one with whom we're very familiar. The West Coast-based folks who serve as the group's administrators (we've had them as guests on the podcast from time to time) organize Patriots road trips for fans all over the country. I'd recommend joining that group and inquiring about trips to Buffalo or elsewhere in the NFL where the Patriots are scheduled to play. You'll meet a lot of like-minded people, make new friends, and never have to be alone when you go to a game away from Gillette Stadium... including in Orchard Park. Erik Scalavino
Last year, you dismissed the idea of moving N'Keal Harry to tight end. This season his only contribution has been as a WR blocking. Now team has signed Jalen Smith to the practice squad as a TE and he's the same weight and two inches shorter than Harry. Does this change your opinion? John Carco