The third preseason game is over and so, too, most likely is the playing time for the vast majority of the Patriots front line players. Tom Brady got his feet wet, as did Sony Michel and the starting offensive line while the defense was basically intact for part of the first half as well.
So, that means it's time once again to take a stab at the 53-man roster that will be announced a week from tomorrow (August 31), a group that most certainly will change in the days leading up to the opener against Pittsburgh.
Until then, here's Patriots Unfiltered's Roster 3.0: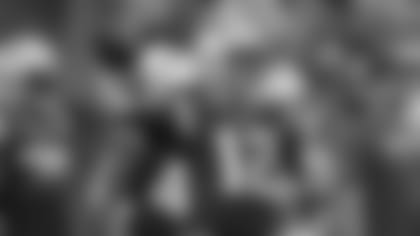 Quarterback (2)
Tom Brady, Jarrett Stidham
I've been of the belief all spring and summer long that all three quarterbacks will make the cut. Stidham's strong preseason has me rethinking that a bit. Brian Hoyer is a serviceable backup but if Stidham's progress is such that Bill Belichick feels comfortable with him stepping in if needed, Hoyer's spot would go elsewhere.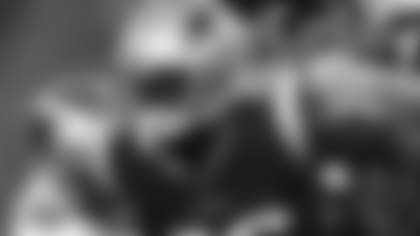 Running back (5)
Sony Michel, Rex Burkhead, James White, Damien Harris, Brandon Bolden
Pretty straightforward with this group. Harris was impressive in Tennessee both as a runner and receiver and the rest are known commodities. Rookie Nick Brossette runs hard but lacks explosiveness and there's no room on the roster.
Fullback (1)
Develin is another known commodity and he beats out German fullback Jakob Johnson, who will revert to the practice squad as its 11th member as an international player exemption.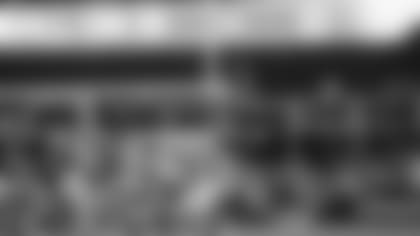 Wide receiver (6)
Julian Edelman, Josh Gordon, Demaryius Thomas, N'Keal Harry, Phillip Dorsett, Jakobi Meyers
Here's where things start to get tricky. Gordon's status (he's on NFI) and the health of Thomas and Harry are factors. That uncertainty could give another spot to Meyers, Dorsett, Braxton Berrios or Maurice Harris. It's hard to imagine Gordon opening on NFI as that would cost him at least the first six games. It also wouldn't be surprising to see a wideout not currently on the roster brought in, as was the case last year. We'll go with six for now with Dorsett and Meyers.
Tight end (2)
Ryan Izzo, Lance Kendricks, Ben Waston (suspended)
Unquestionably the thinnest position on the roster. Kendricks has the size to block and Matt LaCosse has shown flashes of being able to contribute as a receiver. Neither is the full-time answer, however, and LaCosse is banged up. Watson will help when he returns. The question is, will Belichick find a stop-gap solution outside the organization or opt to keep LaCosse, Stephen Anderson, Eric Saubert or Andrew Beck instead?
Offensive line (8)
Isaiah Wynn, Joe Thuney, David Andrews, Shaq Mason, Marcus Cannon, Ted Karras, Hjalte Froholdt, Cole Croston, Yodny Cajuste (NFI)
Wynn's return has solidified the starting group, but the backup job is still up for grabs. Croston's versatility to play both guard and tackle give him a leg up on Dan Skipper. James Ferentz struggled a bit the last two games and has been outplayed by Karras. The rookie Froholdt has been prone to penalties but shows promise. Tyler Gauthier, Tyree St. Louis, Cedrick Lang and Martez Ivey all could be practice squad candidates.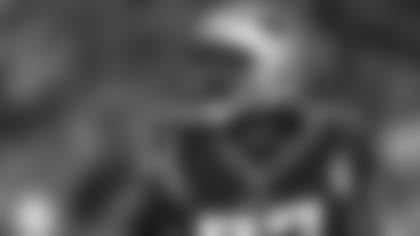 Defensive line (6)
Michael Bennett, Lawrence Guy, Adam Butler, Danny Shelton, Byron Cowart, Deatrich Wise
The "surprise" omission here is Mike Pennel, who hasn't shown much in camp and played deep into the fourth quarter of the last two games. Shelton has consistently gotten reps ahead of him and done more with the chances. Cowart has been a pleasant surprise and earned an extended look as an interior rusher, playing early against the Panthers. Ufomba Kamalu, Keionta Davis, David Parry and Nick Thurman are likely on the outside looking in.
Edge/outside linebacker (5)
John Simon, Kyle Van Noy, Jamie Collins, Chase Winovich, Derek Rivers
Injuries will impact this spot as well with both Shilique Calhoun and Rivers missing practice this week after getting banged up in Tennessee. If Belichick wants to use a return IR spot on one or both, they would have to be on the initial roster in order to be eligible. Rivers would seem the more likely candidate for that. Trent Harris, Christian Sam and Terez Hall have the athleticism to compete on special teams but there doesn't appear to be room.
Linebacker (3)
Dont'a Hightower, Ja'Whaun Bentley, Elandon Roberts
This is pretty straightforward unless Roberts is used as trade bait to acquire a tight end or some other area of need. Calvin Munson has some experience in the system and could stick on the practice squad.
Cornerback (6)
Stephon Gilmore, Jason McCourty, J.C. Jackson, Jonathan Jones, Joejuan Williams, Duke Dawson
This is perhaps the deepest and most talented position on the roster, so much so that second-year, second-round pick Dawson is firmly on the bubble. Jones is in the final year of his deal but represents a bargain in the slot given some recent contracts at the position. Rookie Ken Webster got a late start and could be ticketed for the practice squad.
Safety (4)
Devin McCourty, Patrick Chung, Duron Harmon, Terrence Brooks
Chung's recent indictment could have a ripple effect on the roster but without any additional information we'll keep the status quo at the top of the depth chart. Brooks' ability to perform both on defense and special teams give him a leg up on Nate Ebner and Obi Melifonwu, although that later may be worth keeping based on potential. A.J. Howard and Malik Gant look like prime practice squad candidates.
Special teams (5)
Matthew Slater, Keion Crossen
Brandon King's quad injury opens a spot for a special teamer and Crossen is my choice. Ebner and Melifonwu obviously are in the mix here as well, so Belichick will have some tough choices. The specialists are set in stone.