FOXBOROUGH, Mass. - Understandably, the last week has been a roller coaster for Romeo Crennel.
On Sunday, Crennel helped lead New England to its third Super Bowl win in four seasons as the Patriots defensive coordinator. Shortly after the game, he was called by Cleveland Browns team president John Collins and offered the head coaching position. By Monday night, he arrived with the team to Gillette Stadium, where he helped great thousands of fans. Tuesday, he passed on the Patriots victory parade to attend a press conference in Berea, Ohio, where he was officially introduced as the Browns 11th head coach. In the roughly 48 hours since then, he's been working with general manager Phil Savage to put together his coaching staff.
"It has been somewhat of an emotional roller coaster," Crennel said on a conference call with New England media Thursday. "Winning a Super Bowl was a great win, and then realizing the finality of the fact that Bill [Belichick], Charlie [Weis] and myself were not going to be working together anymore. Then getting the call from Cleveland offering the job. Getting on the plane and coming to Cleveland and being introduced to the press. It was a great feeling, it's a great time, and it was a sad time. But change is part of this business. You have to move forward and move on."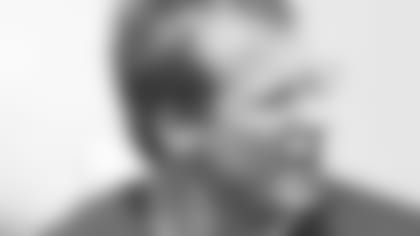 ]()Part of moving on for Crennel will be to hire coordinators on both sides of the ball for his coaching staff. While he admitted to having several names on his list for the defensive coordinator vacancy, Crennel said Thursday he has asked, but not yet received, permission from the Patriots to speak with defensive backs coach Eric Mangini.
"The only thing I can say about Eric is that his contract is up, and so technically he is a free agent," said Crennel, who had been in meetings all morning and not received an update from Savage regarding the Patriots response. "I have requested permission to talk to Eric Mangini and I do not know whether that permission has been granted or not. That's a formality in the league that you have to go through even though his contract is up."
While Mangini's contract with the Patriots expired at the end of the Super Bowl, Crennel called it a "formality" that the Browns are required to ask permission to speak with him. Crennel said that Mangini is one of "several" names on a list of candidates he would not divulge.
"I do not need permission to talk to Eric, but as a formality, you should send in the papers," said Crennel, who noted he has not asked permission to speak with defensive line coach Pepper Johnson. "The formality is such that I have requested permission."
When asked why he would need permission to speak with Mangini, Crennel responded: "There's no way that I could make him an offer. That could be construed as tampering."
Mangini is considered by many to the heir apparent to Crennel as the Patriots defensive coordinator, but indications are that the team will be facing a hotly contested market for the 34-year-old's services. According to reports in the Boston Globe and the Washington Post, Mangini is drawing interest from the Miami Dolphins as well as the Patriots and Browns, as all three teams have close ties with the 10-year coaching veteran. Aside from his relationship with Crennel, Mangini worked with Savage when both were with Baltimore in 1996. There is also familiarity with Nick Saban, recently named head coach of the Dolphins on Dec. 25, who was the defensive coordinator with the Browns under Belichick from 1991-94.
Mark Maske of the Washington Post is reporting today that all three teams have made contract offers to Mangini, who is likely to make a decision "within the next day or two."
Mangini's NFL coaching career began in 1995 when he worked as a Coaches Assistant under Belichick with the Cleveland Browns. He spent the following season with the Ravens before serving three seasons (1997-99) under Belichick with the New York Jets, then joining New England for the 2000 season as the defensive backs coach.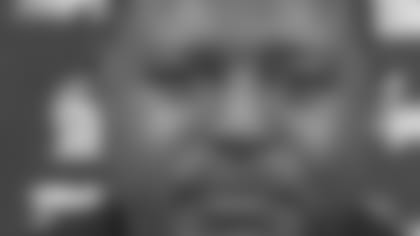 ]()Crennel isn't surprised Mangini is receiving attention.
"Having worked with Eric, he is a bright, smart, young up-and-coming guy," Crennel said. "He has proved that he can do the job in the secondary. He's worked with Pro Bowlers, he's worked with free agents, and he's been able to get them to perform. That in itself lets a lot of people know that he's capable and makes a lot of people interested in him."
Soon after Weis accepted the head coaching position at the University of Notre Dame, he stated he had made an arrangement with Belichick that he would not bring any members of the current Patriots staff to the Fighting Irish. Crennel said he has not talked with Belichick about the prospect of hiring Mangini.
"I really didn't talk to Bill [about it]," said Crennel. "Bill and I, we have a good relationship. I think that Bill and I can talk among each other about whatever we need to talk about. We didn't make any agreement or any pact or anything like that."