Gone are the big, blue, temporary lockers for rookies in the middle of the Patriots locker room. So, too, are many of their former inhabitants.
That's life in the NFL, and it happens every year.
What's surprising is who else is gone from the New England locker room, and how quickly they disappeared.
Just two days ago, wide receiver Deion Branch was casually talking as he strolled through the room. Now, all that remains is his memory.
"He's just a great guy overall. Taught so much on the field: how to practice, how to stay motivated out there, how to do the rep right so we don't have to repeat it," recalled tight end Rob Gronkowski. "He's a great guy. I always loved talking to him. We'll always be in touch."
Branch was one of the victims of Friday's final roster purge to get down to the regular-season limit of 53 active players.
Veteran linebacker Bobby Carpenter, a free agent signing by New England this offseason, was one of those who initially made the cut. That only lasted for a day, though. He was let go Saturday to make room for wide receiver Greg Salas, for whom the Patriots traded with the Rams (a 2015 pick was reportedly the price tag).
"That shows the business side of the NFL," Gronkowski continued. "It's always tough to see your friends go, people who are mentors, guys you look up to. That's part of the business, but at the same time, you wish them the best of luck, hopefully everything works out for everyone you see go. It's definitely a tough time.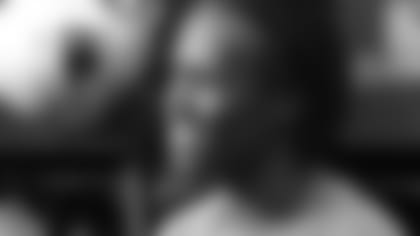 Of course, there are still guys who were expected to stick, and did. Like free agent receiver Brandon Lloyd. Even he insisted Sunday, however, that he never took his job here for granted.
"It's always exciting to make an NFL roster. There's always a doubt. Nothing's ever for certain," he told reporters. "I've prepared, am in shape, ready to go. There's always a level of excitement going into the year, but that's like that every year."
When the final cuts were announced, the Patriots kept just four receivers. They now have five on their 53, with Salas on board. He arrived at Gillette Stadium late this morning and was being ushered around by a member of the team's staff, trying to get him settled in his new home.
At first, Lloyd claimed he wasn't surprised that so few pass catchers made the team, but then revealed his true feelings.
"It was a competitive camp. I haven't been in a camp that was that competitive at the wide receiver position, where guys had so much past experience with the starting quarterback, past experience in the NFL, and then we're all battling out for, you know, a couple spots," Lloyd observed.
"So, it was definitely competitive and that's the way it shook out. These guys understood what we were competing for by signing here, and it was up to the coaching staff and, ultimately, how we practiced and how we played, to make the team."
"I think of that on days like last Friday. 'Man, that could be me one day,'" added Gronkowski on the thought of getting cut. "You just have to keep working hard every week, keep doing what you do so you can stay around.
"I think that always humbles you," echoed cornerback Devin McCourty. "You have to realize how blessed you are to continue to have the opportunity to play. We come into camp with 90 guys, and they put it all on the line. To get released, you definitely feel for those guys… it's one of the worst days in the NFL.
"But we're excited now. We've got our team."
"That's last week now," added Gronkowski. "Just got to focus on Tennessee."
The Titans, New England's first opponent of the 2012 regular season, have elected to go with second-year QB Jake Locker as their starter next weekend. Gronkowski has some familiarity with Locker, as the two competed against one another in the same college conference – Locker at the University of Washington, Gronk at the U. of Arizona.
"He's a physical quarterback, a competitor. He's always trying to make something happen out there," noted Gronkowski. "He always tough competition to play against."
One week from today, the Patriots will kick off the 2012 regular season in Nashville, where the Gronkowski-Locker connection is just one interesting story line. Another is the McCourty twins. Brothers Devin, of the Patriots, and Jason, of Tennessee, are both starting corners in the NFL. The latter actually just signed a lucrative, long-term extension with his club.
Regardless of the subplots, just having a game that counts in the standings to prepare for is something every player seems ready to tackle.
"I think we're all looking forward to it – a chance to get out there with the real thing," continued McCourty. "Once you get into training camp, you love to get that over with. And now we're into the regular schedule, getting a game in every week. I know I'm really looking forward to it."
"Definitely anxious," admitted Gronk. "I'm always excited to get the season started. First game of the season, always got the jitters, always ready to go. College football started this week. It was exciting watching all that, and it's getting you more excited to get going.
"Yes, you did in big, physically, mentally. This is what counts. This starts the season. Everything from here on out matters."
For details about today's Patriots practice (which begins early Sunday afternoon), please visit the PFW blog.