While the Patriots improved on special teams overall last season from the previous year, one area where they still lagged behind most of the league was on kickoff returns.
Heading into 2012, that remains a spot up for grabs.
"Obviously last year was an area of still inexperience for us," special teams coach Scott O'Brien admitted. "I think in our case, there's a good example of the learning curve of things that happened the way they happened that were either good or bad. Hopefully we learn from that experience and we continue to improve."
Danny Woodhead appears to be the incumbent kickoff returner by default, but by no means is he a lock to hold onto the job. O'Brien spoke before Sunday's training camp practice about the qualities he looks for in an ideal kick returner.
"There's toughness obviously. It's like having to run through a door and you don't know what's at the other end, that's number one," he explained. "Great vision, instincts, cutting ability, but there's a process. Those are the instinctive things you're looking for; the mental makeup, besides the physical skills.
"But there is a learning process with all returners, no matter what experience they've had in the past because of the schemes and the coverage principles that we have to deal with here. It becomes a learning process of how they do things besides just the physical skills they do have."
And to be fair, all the blame or credit should not fall solely on the return man. He had 10 other players in front of him to help set up the return.
"Well that's a good point because you're only as good as those 10 guys, no matter who it is," O'Brien continued. "There have been some great specialists in this league through the history of it and there are some now too that make everybody look good, they make everybody look good. No matter who you put on the field, that guy is really only as good as the other 10 guys that give him an opportunity. You're just trying to get him one-on-one, let him to what he does, but they get him started."
New England, perhaps more than most NFL teams, places a great deal of emphasis on acquiring veteran players who predominantly contribute on specials teams – so-called "core special teamers." But there are only so many roster spots for those types of players, which makes it a bit tricky come cutdown time to decide who stays and who goes, especially when rookies often make the team based on their special teams abilities.
"Right now we have a lot of competition and it will sort itself out," noted O'Brien. "Not only will it make us better with better competition, give you more options, but they make each other better on some of the situations."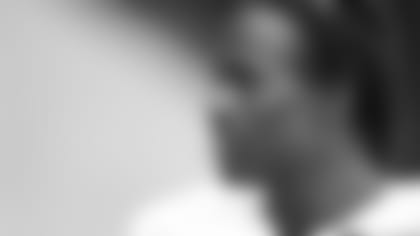 Since he arrived in Foxborough this spring, wide receiver Brandon Lloyd has looked impressive. The newest addition to the New England offense wouldn't go that far, however, when asked for a self-assessment.
"We're plugging away," Lloyd said of camp. "It's still too early to really tell, but we're doing our best. We're doing what we're coached to do and eventually we'll start hitting on all cylinders."
But it certainly looks, at this point, like the chemistry between him and QB Tom Brady –
"Nope. Don't have it. Not yet," he interjected.
When pressed on the subject, Lloyd insisted that the casual, or even the dedicated observer is reading too much into the apparently positive body language between quarterback and receiver.
"There's no give and take," maintained Lloyd. "It's what we're coached to do, and we all go out and execute."
He would only concede that the relationship is developing.
"It just takes time. We're continuing to talk and work together and seeing what one another is expecting out of the route running and eventually it will start clicking."
And how long will it be until "eventually" gets here?
"It just happens," Lloyd replied matter-of-factly. "Most of the time that kind of stuff happens when we're in the game and everybody's just on the same level. You can talk and you can discuss and practice a lot of stuff, but you really figure things out in the game-time situations."
During training camp, players have very little down time. Lunch is one of the rare occasions when they can kick back a little.
This year, training camp and the Summer Olympics in London are overlapping, and count punter Zoltan Mesko among those trying to keep an eye on the sporting events overseas.
"I'll watch it at lunch time a little bit and a little bit at night on the tape replays. It's pretty cool to watch everything."
Mesko, a University of Michigan alum, is following some of his former classmates who are participating in the Games.
"I know a couple of swimmers – Peter Vanderkaay got the bronze medal in the 400 freestyle. So, I was proud of him, as a Michigan alum – a couple of other track and field athletes."
Of course, former Wolverine Michael Phelps is on Mesko's radar, particularly after his surprising fourth-place finish in the men's 400 meter individual medley.
"Yeah, definitely a fan of his… I actually didn't watch the race, I read about it," the punter admitted, "but that's the way it goes. That's why we compete, and that's why we risk failure, because we love sports and competition."
Buy: Chandler Jones – New England's top draft pick dominated Nate Solder in one-on-one pass rush drills and in 11-on-11 action.
Sell: Rob Gronkowski – The All-Pro tight end had perhaps his worst practice to date, dropping several catchable passes and missing a key block in 11-on-11 action.
Play of the Day: Brady to Lloyd TD – During 11-on-11, quarterback Tom Brady executed a perfect play-action fake to his running back, which drew the defense up toward the line of scrimmage. Wide receiver Brandon Lloyd exploited the mistake, getting a full 10 yards or more behind the defense. He easily hauled in Brady's 40-yard bomb for the score.
... Linebacker Tracy White, who left practice early on Saturday with an apparent injury, was not seen during Sunday's session. Meanwhile, rookie defenisve lineman Justin Francis, who was carted off Saturday, returned to action in full pads and looked no worse for the wear. There were no other changes to the attendance roll call.
... After four straight days to open camp, the Patriots will take Monday off from on-field activities. Practices are scheduled to resume Tuesday afternoon from 1:30 to 4.