No matter their reason, Patriots fans found something in their team that keeps them cheering. Some have been rocking Patriots gear since birth, and some, like Minh Lam, hadn't put on a Patriots jersey until the age of 73. 
Minh's son Kien wrote a beautiful and moving essay about his father's relationship to the team and how it's transformed theirs, as well. Kien published "How My Dad Became a Patriots Fan at 73" just before the Super Bowl, and it follows how he and his dad, a Vietnamese refugee who worked tirelessly to provide for his family, grew closer through the Patriots. They had never truly found hobbies or interests to bond over until Kien noticed his father not only watching football, but showing a sincere understanding and interest in the game. 
Kien, a California based photographer, told Lifestyle that it was a story he just needed to write. 
"Over the last couple of years, I've been lucky enough to spend more time with my parents. Staying for longer periods at home, I started to notice little things about them that I hadn't before," he said. "Football was one of those things and I really wanted to put that down onto paper to share it with my siblings and also just to show my appreciation for my dad." 
The entire week leading up to Super Bowl LI, Minh wore the brand new Tom Brady jersey his son bought for him, and though they wish they could have been in Houston to see the Patriots topple the Falcons on Super Bowl Sunday, the moment was a special one for their family.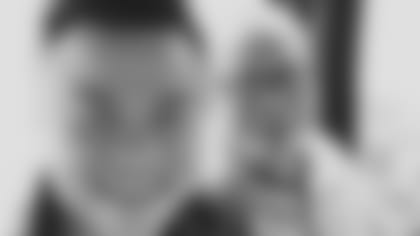 "It was just amazing. I lost it in the few seconds that followed the chaos of the win before I ran around and hugged everyone, starting with my dad. It's nice because hugging isn't something we really do in our household. He was so excited that it made the win all the much sweeter," Kien said. At one point, he was imitating Gisele's fist pump and was more animated than I had seen in a long time. Despite the devastating 28-3 score, we never lost hope and it was so nice to have the whole family around so vested in the game. Even my mom, who doesn't watch football, was extremely nervous as each play was made."
While some may say football is just a game, Patriots fans know it is much more than that. It has a way of bringing people together, and Kien and Minh are firsthand examples of that. Kien said this was just one way to continuously find new ways to connect, no matter how unlikely common interest may seem at the start. 
"It's something I don't want to take for granted and be complacent about. It's motivation for us to try to connect in different areas. Despite his age, I want him to experience as much as he can, even now. I've been fortunate enough to travel quite a bit over the last few years, so now I'd like to do some travels with my parents. Specifically, I'd like to see if we can get him on the Camino de Santiago walk with me from France through Spain and hopefully we can make it to a Patriots home game together at some point." 
RELATED LINKS