He has five Super Bowl rings, including three as head coach in New England. He just surpassed 150 NFL wins and has produced multiple game plans that are on file at the Pro Football Hall of Fame in Canton, where someday his bronze likeness will take a deserved spot alongside the all-time greats of the game.
But there is one thing an overwhelming majority of his players have that Bill Belichickdoesn't - a tattoo.
"Not yet," Belichick said recently with a sly smirk.
That's right, after years of coaching an abundance of athletes who display personal tales of success and mourn through seemingly endless personality puzzle pieces permanently inked upon their temple-like athletic frames, Belichick himself is "getting the pressure" to go under the needle.
"But I haven't given in yet," he added.
Who has that type of tattoo-pushing power over a man once listed among Time Magazine's 100 most powerful and influential people in the world? That would be his eldest son, Stephen.
Interestingly, the seemingly single-minded man best known for his football genius and never-ending focus on the ultimate goal in the profession that's consumed the previous 35 years of his adult life isn't considering a tattoo that in any way ties to the game upon which his life has been built. Rather, it would be a combined tribute to his heritage and another game, one that holds strong to his heart and in which he shares a common love with his three children.
"He's got one that we're going to ... that he wanted both us of us to get," Belichick said, again smiling at the unique dialogue, one very distant from the typical football questions he's normally so well-prepared for. "It's, uh ... well, it's the ... it would be something along the lines of the Croatian emblem ... like the coat of arms, which has swords on it ... with, instead of the swords it would be replaced by lacrosse sticks."
Not surprisingly the man who deals in facts and certainties above all else at all times isn't quite ready to sign off on his virgin trip to the permanencies of a tattoo parlor.
"We're not there yet," Belichick concluded with a laugh.
While Belichick may not be ready to ink the deal with ink, the bulk of the players in his locker room have already done so, many more than once. An unofficial, eye-ball survey at Gillette shows that better than three quarters of Belichick's roster bears body art or is in line to get some very soon. From practice squaders to All-Pros like Randy Moss, from undrafted free agents to first-round picks, tattoos are a common thread that crosses the boundaries of age, race, experiences and every discernable difference.
Like Belichick, many of his players are actually drawn to tattoos by family members. Special teams aceRay Ventrone'sfather, for instance, has "a ton" of tattoos. The undersized playmaker now has two of his own, both from college, that tie very clearly into who he is as a person.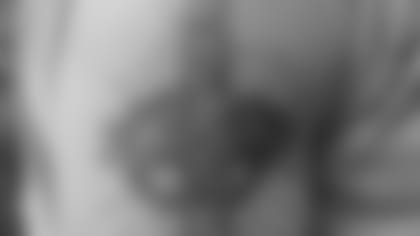 He started things off with a cross on his arm during his sophomore year at Villanova in light of his good Catholic faith. During his senior season he added the script of a prayer given to him by his father that he leaned on heavily while dealing with a major ankle injury that sidelined the bulk of his final collegiate campaign. A permanent part of his body on his left arm, what he refers to as the prayer to the Blessed Mother, is very much a part of his daily life.
"I said it every day when I was trying to get back. And I use it every day still," Ventrone said. "I've shared it with my family. It's not ... it really isn't a well-known prayer. I don't even know if it has an actual name. It starts out as, 'We turn to you for protection, Holy Mother of God. Listen to our prayers and help us in our needs. Save us from every danger, glorious and blessed Virgin.'"
Former long snapper Lonie Paxtonwas the tattoo patriarch during his days in the New England locker room. If teammates need an advisor on body art, one on hand more so than a father, brother or family member, Paxton, now in Denver, was always available.
"You always consult with him," said center Dan Koppen, who's limited but large tattoos to date include supportive symbols of the American way of life such as a bald eagle and the Statue of Liberty.
Last season, Paxton hooked third-round pick Shawn Crableup with his personal artist, a meeting that had to wait until the rookie landed on season-ending injured reserve. Crable had to wait because getting body art is like having a cut, in that it scabs and flakes off. The grind of a football season wouldn't allow the tattoo to heal properly.
For the most part, the guys bearing body art in the Patriots locker room have one overwhelming bond - the ink incarnations are permanent memories and even memorials to important chapters and people in their lives.
Safety Brandon Meriweatherhas "eight or nine" tattoos to date, and while he's not sure of the number he's very certain of why he got most of them. A rather meaningful one on his forearm reads, "Rest in Peace, Torri Hicks," a remembrance of a childhood best friend, who died in a four-wheeler accident right in front of Meriweather. Two others show portraits of his mother and grandmother with roses.
"Actually I use them for other people, not necessarily for me," Meriweather said. "When I walk around I like people to know that my grandma is a queen rose in my life and my mom is also a rose in my life. When people see my tattoo of my homeboy that lets them know that I was dedicated to him. That was like my family. So all my tattoos, I just use them to let other people know about some of the things going on in my life."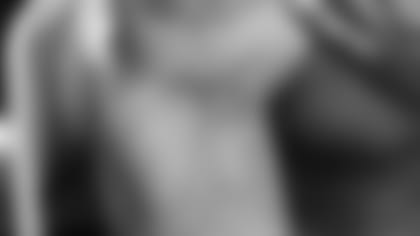 Cornerback Jonathan Wilhitehas gotten nine tattoos in the six years since he turned 18, when his mother allowed it after his graduation from high school. He's gotten a couple at his stops along the way through Butler County Community College, Auburn and even during his short stay in the pros.
"Everything I got symbolizes something. I didn't just go get some ink put on me. So when I look at them I know they all have a story behind them," including, he explained, a set of praying hands with his mother's name on it. "It just symbolizes the hard work and the effort that she made to get me here. So I just wanted to honor her by putting it on me and every time I look at that tattoo I remember the things that she did for me."
But not every needle job is so well thought out. Even Meriweather's first, at the ripe age of 8, was less than lasting. The former Miami star actually did his first himself, a now very much fading script on his arm.
"I had some Indian ink, thread and a needle," Meriweather said smiling. "And I kind of poked myself.
"I wouldn't say it hurt like hell, but it didn't feel like the other ones that I got later."
Offensive lineman Nick Kaczuralso took a less cerebral approach to his tattoos. The Canadian has two arm bands, a lion on his shoulder and a couple stick figures, the last revealed with a gruff chuckle.
"It's something that nobody else would want to do to themselves, really," Kaczur responded. "That's basically all it is."
A combination of the pain involved and budding parental maturity has led Wilhite to claim his days in the tattoo chair have ended.
"I think I'm done, man," Wilhite said. "Too much pain for me. And then if you want to stress to your kids not to have tattoos you can't just keep getting them. At some point it had to end. I have them in the spots now that I wanted them at. I'm pretty much finished with them."
That pain factor, that at least partially has the rookie starting cornerback swearing off more art, is a topic that drew a variety of responses in the New England locker room. Many players said that certain spots, including the stomach, back, neck and underside of the arm are the most painful, but more often than not machismo left them disregarding the pain that comes with two, four, six or even as many as 10-plus hours of getting poked with a needle and having the same spot rubbed dry with a cloth repeatedly.
"There are a couple spots they hit that you are like, 'Why am I doing this?'" Crable admitted. "But other than that it feels like you fell and scraped your leg."
Maybe the biggest consensus of all those with tattoos is that, like a good bag of potato chips, you can't stop at just one.
"I think it's definitely addictive," Kaczur said. "Once you get one you are always thinking about something else.
"I think the hard part is figuring out what you want to get. But once you know and once you get one, I think it is true when they say it becomes addictive. I don't know what it is about it but it definitely does."
Coach Belichick, you've been warned.