The 2001 Patriots brought in so many free agents that it was hard to keep track. Included in the roughly two dozen newcomers was a blazing fast wide receiver who had barely made a blip on the NFL radar, and Drew Bledsoe seemed to take an immediate liking to him.
From the first day of training camp it was apparent that David Patten was Bledsoe's type of receiver: a speedster who could line up on the outside and go get the deep balls that the quarterback loved to throw. Bledsoe looked his way often that summer at Bryant College, and the two connected many times behind the defense. Once the regular-season began, Bledsoe found Patten seven times for 79 yards in his game-plus of action before he was knocked out with a chest injury.
Patten died tragically in a motorcycle accident on Thursday at the age of 47, and he leaves behind a rather underrated legacy. While he and Bledsoe never consummated the rapport they seemed to develop that summer, Patten remained a huge part of the Patriots success during the early part of the dynasty.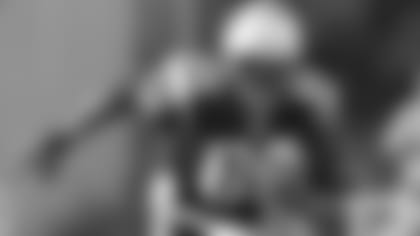 It's become a time-worn cliché that the Patriots have gotten by without certain types of receivers under Tom Brady. Other than the Randy Moss years, Brady found ways to dominate without the deep threat to loosen up the defense, or so the narrative says. But Patten was a deep threat, and during his four years in New England he opened up plenty of space underneath for the likes of Troy Brown, Deion Branch and Davis Givens to operate. Even though Patten wasn't a 6-4 specimen drafted in the first round – in fact he stood 5-10 and wasn't drafted at all – he still filled a valuable role in the offense and was instrumental in the team's first three titles.
The big plays were countless. It was Patten who dazzled with his three-way performance in Indianapolis in 2001, catching, running and throwing for scores in a blowout win over the Colts. It was Patten who somehow managed to keep his feet in bounds in the back of the end zone in Champagne, Illinois, in a miracle 33-30 comeback win over the Bears in 2002. And it was Patten who scored the only offensive touchdown in the Patriots first-ever Super Bowl title, an 8-yard strike from Brady at the end of the first half in the win over the Rams in New Orleans.
He was a major contributor during his four seasons (2001-04) with the Patriots, catching 165 passes for 2,513 yards and 16 touchdowns in the regular season and adding 15 receptions for 174 yards with two touchdowns in the postseason. He earned three Super Bowl rings with the team, ending his tenure in Foxborough with his best season in 2004 when he finished with 44 receptions for 800 yards and seven touchdowns.
Off the field Patten was a quiet and thoughtful man. His spirituality came through when he spoke, always looking at reporters in the eyes as he chatted. Many Patriots may have exuded more personality than Patten, but few showed more respect for those around him.
"I am heartbroken by the news of David's passing," said Patriots Chairman and CEO Robert Kraft. "He was a devout Christian who followed his passion following his football career and founded his own ministry. David transitioned from an undersized and understated wide receiver to a powerful and passionate preacher. In New England, he will always be remembered as a three-time Super Bowl Champion. His touchdown reception in the AFC Championship game at Pittsburgh propelled the Patriots to Super Bowl XXXVI and I'll never forget his remarkable catch in the back of the end zone in that game. It was our only offensive touchdown in the Super Bowl and secured our first championship in franchise history. Our sincerest sympathies are with his wife, Galiena, his family and all who are mourning David's tragic and untimely death."
"It breaks my heart to hear of David's tragic passing at such a young age," Bill Belichick said. "I am grateful to have coached David. He is an essential person and player in Patriots history, without whom we would not have been Super Bowl champions. I especially appreciate David for his professional journey. As much as anyone, David epitomized the unheralded, self-made player who defied enormous odds to not only earn a job in the NFL but to become a key player on multiple championship teams. I can speak for anyone who had the pleasure to be around David that his work ethic, positive energy and character were elite. My deepest condolences are with his family and loved ones."
And while he never got to fulfill the promise he seemed to show working with Bledsoe, the two did get a chance to make one huge play together during the 2001 title run. That came, of course, in the 2001 AFC title game in Pittsburgh. After Brady left with an ankle injury, Bledsoe immediately looked Patten's way. The pair hooked up on three straight Bledsoe throws, the last resulting in an 11-yard touchdown – also the only offensive TD the Patriots would score that day.
Patten wasn't the Patriots biggest star, but he was right in the middle of so much of the team's success.