It's not that there was anything wrong with the band. It certainly had a pedigree, with the daughter of crooner Perry Como leading the way. It's just that Lou Holtzfelt like something was missing.
Each summer, right before the start of the college football season, the then-head football coach of the University of Notre Dame threw a party for his coaching staff and their families.
At some point during this particular bash, in 1994, Holtz decided to grab the mic and say a few words.
"We've been treated to some great music here tonight," Holtz began, "but I'd like you to know that one of my coaches is musically talented, too. Come on up here, Dean."
The secondary coach and the newest member of Holtz's Fighting Irish staff, Dean Peeswas a relative unknown who suddenly found himself the center of attention – singled out, no less, by one of the legendary college football coaches.
Pees was, in fact, a gifted pianist; he didn't necessarily like to perform for crowds, nor was he accustomed to doing so at the spur-of-the-moment. Music was personal to Pees. It was the avenue he took to calm himself, to balance out the stressful aspect of his life as a coach. As much as football was his public persona, music was his private panacea.
Panic-stricken, he turned to Melody, his aptly named wife, and said he couldn't do it. She told him he had no choice. At her urging, Pees summoned up the courage. He went on stage and belted out a song or two.
"Everyone loved it," Melody recalled fondly, "and, most importantly, Lou was very happy."
This wouldn't be the last time she would encourage her husband to take his musical talents to a higher level.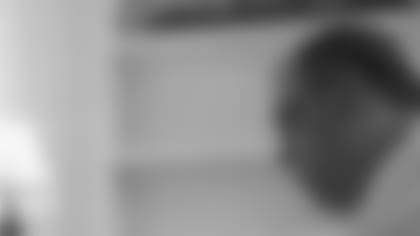 ]()Growing up in the tiny, bucolic town of Dunkirk, Ohio in the 1950s and '60s, Pees remembers his parents asking only two things of him and his seven siblings.
"One, you go to college," he recounted, "and two, you learn to play an instrument. Everybody had to do it, the boys and the girls. We all went to college, we all graduated from college – all eight of us – and the other thing is we all took piano lessons."
But Pees, apparently, was the only one who truly enjoyed making music; he does to this day.
"It's kind of a – especially away from football – it's such an opposite," he observed. "You know, most players are motivated by music, whatever it might be the guys listen to in the locker room. For me, it's a way to get away from football and go home and really, truly relax. Sitting and watching a college football game on TV is not relaxing. Watching the Red Sox is not relaxing – they make me nervous. So I can go in and play the piano with my headset on and be a world away."
This hobby, as Pees describes his relationship with his music, has become more than just that. Because, you see, Pees is really good at it. So, good, in fact, that in 1990, he recorded a CD (titled The Other Side).
Pees does not sing, so each song is an instrumental composition. Using a keyboard that can simulate the sounds of other instruments, Pees lays down each track separately, then stacks them as he sees fit to provide background music.
"So, it sounds like there's a flute or something in there. It's really not, it's the piano," said Pees.
But again, had it not been for Melody, the CD may never have been made. Pees had just been named defensive coordinator at the University of Toledo, leaving little time for his music. Melody happily did the leg work.
"I had done some research into mixing houses," Melody explained. "Found a studio in Toledo that would work with us and started a recording label called Melody Records. We spent time in the studio mixing the sounds, and in the offseason, got the record made."
She then had a friend of hers design the cover art, before contacting an outfit in Philadelphia that made the labeling.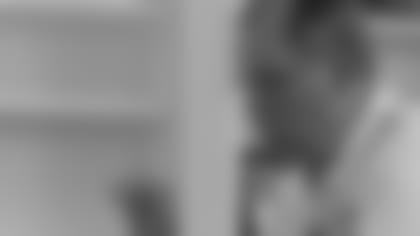 ]()"My wife did it all, said a proud Pees. "I just played the music."
His style, if not as polished, most closely resembles that of pop pianist Jim Brickman (coincidentally, also a native of Ohio), whose sentimental, thought-provoking ballads have made him an international superstar. Pees, however, is not looking to enter that stratosphere, instead choosing to appeal to a more intimate fan base.
"We sold it at Toledo games at first," Melody said of the first CD. "For a while, we thought of marketing it, but decided to keep it more personal. We give them as gifts to friends now."
Pees composed every song on The Other Side, with the title track being his favorite, though each one is special to him because they're all dedicated to different loved ones.
"Every song on there is written for somebody," he revealed. "Absolutely, there's always some motivating factor that, when I sit down to write something, I'm writing it thinking about someone or something. I've written a bunch more for my daughters who've gotten married, my grandsons, everyone else.
"There's one on there for my mom, one of them for my dad, one for my wife. They're all good ones. Probably 'The Other Side' is my favorite because that's really me. That song is really … it's kind of the other side of me, away from football."
Pees has even been inspired by at least one of his players. When Patriots Pro Bowl guard Logan Mankinswas married, Melody performed the ceremony (she's an ordained minister) and Pees penned a personalized wedding song for them.
"It's amazing," Melody added, "but you can almost sense what he's feeling when he's playing the piano. When he comes home, he turns out the lights and plays. I can sense his emotions."
What makes his song-writing feat more astonishing is that Pees cannot actually read or write music. He simply comes up with the tunes in his head and proceeds to play them.
Which can be problematic.
"If I forget it, I forget it. There are some songs on [The Other Side] that I can't play anymore because I've forgotten them," Pees laughed.
But their collaboration on Pees' debut CD was such a success that the couple has designs on cutting a follow-up. Both agree that, as good as his initial effort was, his new music is vastly improved. They even have a clever name for the new, 10-track album: 2nd and 10.
Pees would have liked to have recorded the new material last offseason, but a previously planned shoulder surgery forced him to hold off. For the time being, at least.
"I'm gonna keep pushing, though," Melody promised.