The writers of Patriots Football Weekly have done their homework on all the prospects in this year's NFL Draft. Now, you can download the actual notes they took on all the top players, broken down by position for your convenience. Today, they offer their notes on the safeties.
* - indicates underclassman
FREE SAFETY
1 | Damarious Randall, Arizona State
Andy Hart: Former baseball player. All-Pac12. Solid, wrap-up tackler. Lean frame. Good speed. Aggressive INT returns. Only avg. breaks and ball skills.
2 | Cody Prewitt, Mississippi
Andy Hart: 3YR starter. All Am 2013. Better when deep. Confident tackler with form hits. Forces fumbles. Not overly explosive.
3 | Adrian Amos, Penn State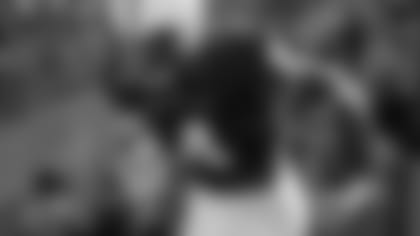 4 | *Durell Eskridge, Syracuse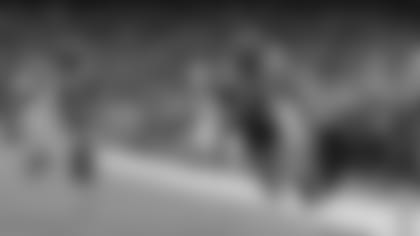 5 | *Gerod Holliman, Louisville
Andy Hart: Bulked up for Combine. Great production with 14 INT. Interesting skill set and potential.
THE REST:
*Chris Hackett, TCU
Andy Hart: Long, lanky build. High-end speed concern. Not explosive. Tracks OK. Later round pick.
Derron Smith, Fresno State
Andy Hart: Good ball skills. Can hit. Pretty quick. Takes advantage of his chances to make plays.
Kurtis Drummond, Michigan State
Andy Hart: All Am. 3YR starter. Captain. Throws his body around. Looks more like NFL backup.
Tra'Mayne Bondurant, Arizona
Andy Hart: Rover S LB type. Wrap-up tackler. Solid. NFL backup/SPT.
Tevin McDonald, E. Washington
Detrick Bonner, Virginia Tech
Andy Hart: Foot surgery. 40 career starts. Former cornerback and LB. Not thick.
Jermaine Whitehead, Auburn
Andy Hart: Played both safety spots. Had issues with coaches/suspension. Good ball skills. Avg. breaks but can cover some. Gets beat deep.
Dechane Durante, Northern Illinois
Andy Hart: Good size. Slow feet.
Justin Cox, Mississippi State
Andy Hart: Looks like a CB. Pretty athletic. Suspension issue?
Dean Marlowe, James Madison
Tevin Carter, Utah
Sean Sylvia, Boston College
Johnathan Aiken, Rutgers
STRONG SAFETY PROSPECTS
1 | *Landon Collins, Alabama
Andy Hart: Can play either spot. All Am. Thick. Solid. Explosive at LOS. Can make plays down the field. Very good but not elite.
2 | Ibraheim Campbell, Northwestern
Andy Hart: 45 starts. Lots of production. Team captain. Jacked build.
3 | Jaquiski Tartt, Samford
4 | *James Sample, Louisville
5 | Kyshoen Jarrett, Virginia Tech
Andy Hart: Frmr CB. 38 starts in a rover role. Pretty explosive. Solid tackler.
THE REST:
Anthony Harris, Virgina
Andy Hart: High effort guy. 1YR starter. Good production. Thick. Thumper. Playmaker who can cover some. SPT at least.
Ronald Martin, LSU
Andy Hart: Big. Pretty good range. Not super smooth or fluid, though. Decent at tracking the ball. SPT.
Jordan Richards, Stanford
Clayton Geathers, Central Florida
Anthony Jefferson, UCLA
Sam Carter, TCU
Brian Blechen, Utah
Isaiah Johnson, Georgia Tech
Andy Hart: Most tackles for any DB in school history. But not really quick or explosive. Decent size, though.
Damian Parms, Florida Atlantic
Andy Hart: Decent size. Wrap-up tackler more than hitter. Avg. speed and avg. athlete.
Dominique Williams, Boston College
Lorenzo Waters, Rutgers