Over the weeks leading up to training camp Patriots Today has been debating some of the more interesting individual positional battles that will be taking place in New England. After Brian Lowe and Jackie Brittain make arguments for the players who'll be competing for roles and jobs this summer, the PFW staff analyzes the debate and declares a winner. We keep things rolling with a look at a couple guys battling for jobs on the cornerback depth chart.
Ras-I Dowling vs. Marquice Cole
The arguments:Lowe kicks things off by sticking with the talent and potential that obviously comes with Ras-I Dowling, a former second-round pick. The issue for Dowling has been injury, landing on IR in each of his first two seasons in the NFL. His health concerns date back to college and high school. Remember, this is a guy who Bill Belichick picked as a starter for his first NFL game in 2012, even after missing time in training camp. Dowling has the size to match up with big receivers. While there are questions about his quickness and fluidity in coverage, he hasn't really played enough to hash those concerns out.
Brittain is correct that Cole parlayed a special teams role into a lot more playing time on defense last season than many of us expected. But playing and playing well are two different things. Cole is one of those diminishing returns type guys, meaning his positive play decreases the longer and more often he's on the field. Cole may retain a role as a special teamer, but his value on defense is very much a concern.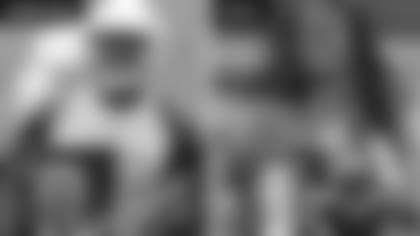 The verdict – Dowling: Talent trumps. Cole is what he is – a special teamer and lower-level backup. Dowling is oft-injured but hasn't yet proven he doesn't have the ability to be the starting-caliber cornerback that he was drafted to be. If Dowling stays healthy, after what Lowe continually referenced as a positive offseason, then he's the guy who not only makes the roster but could end up being a starting cornerback.
Now it's your turn to weigh in. Who has a better chance of making the Patriots roster and contributing at cornerback this season – Ras-I Dowling or Marquice Cole?
http://polldaddy.com/poll/7256954/
What do you think of the battle between Dowling and Cole? Let us know with a comment below!