Later tonight the 2013 NFL Draft will kick off in New York. Throughout the rest of today mock drafts will be analyzed, trade rumors will swirl and fans will be anxiously awaiting any news about their favorite team's plans.
But very little that will be bandied about in the coming hours will come to fruition. Now is the time of smoke screens, rumors and misinformation. So we figured we'd throw our thoughts into the ring of pre-draft media mayhem.
As we do each year at this time, the boys of PFW have sat down and put together a few predictions of what's ahead in the next three days of NFL Draft action. Read 'em and rip 'em!
Will the Patriots trade up, trade down or stand pat in the first round? Andy Hart: Though I think there will be an attempt to trade down and add picks, my gut tells me the Patriots will have to end up staying put at No. 29 and making a pick.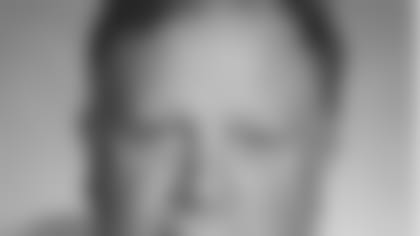 Fred Kirsch: It all depends on finding a dance partner, but they have to trade down, right? The need for more picks and the huge similarity in talent forces the issue. Paul Perillo: The kneejerk reaction would be trade down, and sometimes the consensus opinion is correct. Belichick will try to add some extra second- and third-round picks by moving down from 29.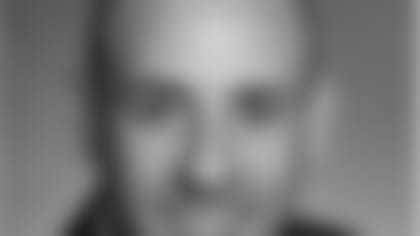 Erik Scalavino:I actually think they'll stay put at 29. There should be enough talented players available at positions of need for New England to warrant making a selection. Besides, everyone expects Bill Belichick to trade down because he has so few picks this year. He never does what everyone expects.
Who will be the Patriots top pick?
AH: Datone Jones, LDE, UCLA. Jones has the potential to do it all as a left defensive end and fills a position of need as a late-round pick. It will be the best value on the board at that point.
FK:** Barrett Jones, C, Alabama. In some books this would mean Jones slides but that's not crazy considering his position. I'm assuming this pick is made early in the second round as a result of trading down and the Patriots have another pick in the same round. There's nothing better for a QB's confidence than a solid line in front of him. This also allows Ryan Wendell to be that inside super sub when the inevitable injuries happen.
PP: I think defense has to be the priority and I'm leaning toward cornerback because I feel too many defensive linemen will be off the board for Belichick to go that way. Desmond Trufant from Washington is my pick.
ES:Desmond Trufant, CB, Washington
Which positions will the Patriots target, in order, in the first three rounds?
AH: DE, WR, CB. The Patriots need to address the passing game on both sides of the ball and get that done with the top three picks.
PP: I'll go with cornerback, wide receiver, defensive end.
What will be the most surprising pick/development of the weekend for the Patriots?
AH:**
Belichick will trade a player not named Ryan Mallett to add a pick/picks in this year's draft.
FK: The Jones pick will have people scrambling right off the bat.
PP: Fred will actually be familiar with the Patriots first-round pick. OK, how about the Patriots making a trade for a wide receiver like they did in 2007 with Wes Welker and Randy Moss. Which one? I have no idea.
ES:New England will not execute a single trade.
Which first-round pick will be the biggest bust?
AH: Eric Fisher. The tackle just doesn't impress me the way he seems to the rest of the world. This is assuming that Kyle Long doesn't ride his family name into the end of the first round. If he does, then Long – who started just four games at guard at Oregon – is my guy here.
FK: Kind of hard to have a bust when, according to the experts, no one is really a blue-chipper. I'll go with Cordarrelle Patterson, wide receiver out of Tennessee. Nothing derails the progress of a wide out more than injuries and word is he has tight hamstrings.
PP: Justin Hunter, WR, Tennessee. He's supposed to be an outside burner but I don't see that ability when watching his tape.
ES:Whichever quarterback is chosen first.
Which top-rated player will fall the farthest in the draft?
AH:** Bjoern Werner, DE, Florida State. It already seems like people have realized that he's maxed out his talent and isn't worthy of the top-10 pick that he was once projected as.
FK: Manti Te'o slips to the second round but is still the first inside linebacker to be drafted.
PP: Geno Smith. I've seen some mock drafts where he's in the top 10 and I think he could fall all the way out of the first round.
ES:Eddie Lacy, RB, Alabama.
Which prospect will end up having the most productive NFL career?
AH: Sheldon Richardson, DT, Missouri. A stud disruptive defensive lineman.
FK: The more I see of Barkevious Mingo, the more I like. He has huge upside and could be another DeMarcus Ware. The two highly-ranked offensive tackles, Joeckel and Fisher, will also have long careers but production is harder to quantify there.
PP: I believe defensive tackle is the most talented position in this draft so I'll take Sharrif Floyd from Florida.
ES:Jarvis Jones, OLB, Georgia. Especially if the Steelers take him. He's made for their system.
How many quarterbacks will go in the first round, and which passer will be the first to hear his name called?
AH:** We did a PFW mock draft last month with zero QBs in the first round. I'll stick with that. Ryan Nassib will be the first passer taken.
FK: All indications are pointing to Geno Smith as the only one and he'll be off the board at No. 4 when the Eagles select.
PP: I think there's a good chance that no quarterbacks will get selected but I'll say that someone will trade back into the end of the first round and take Geno Smith.
ES: I think three QBs will be selected, mostly out of desperation. Teams that need one will panic, with Geno Smith being the first to hear his name called.