Over the coming weeks leading up to training camp Patriots Today will be debating some of the more interesting individual positional battles that will be taking place in New England. After Brian Lowe and Jackie Brittain make arguments for the players who'll be competing for roles and jobs this summer, the PFW staff will analyze the debate and declare a winner. We continue the series with a look at the battle at right guard!
Dan Connolly vs. Marcus Cannon
The arguments: Brittain accurately cites Connolly's consistent, dependable play at right guard over the years, in addition to his strong work ethic and versatility on offense and special teams. Lowe, on the other hand, believes Cannon is finally emerging as one of New England's most talented offensive linemen after overcoming cancer early in his NFL career.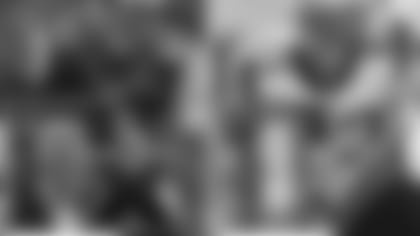 The verdict – Connolly: There's no doubt that Cannon is a massive individual and might be versatile enough to play both guard and tackle. However, he hasn't shown the necessary ability to perform consistently at a starter-quality level thus far in his Patriots career. Connolly has, and the right guard position, which has been his full-time since the retirement of Stephen Neal, will remain in Connolly's safekeeping for the foreseeable future.
Now it's your turn to weigh in. Who has a better chance of making the Patriots roster at right guard – Dan Connolly or Marcus Cannon?
http://polldaddy.com/poll/7224625/
What do you think of the battle between Connolly and Cannon? Let us know with a comment below!