P.K. Sam has made some mistakes. He knows this. The Patriots scouting manual describes its desire for players who love football and not the trappings of football, not the so-called benefits resulting from money and fame. Sam was a deviation from that philosophy, although he's looking to shake that reputation.
He didn't get it when he arrived in Foxborough. He left Florida State early and expected to hear his name called fairly early on Day 1 of the NFL draft only to fall to the last pick in the fifth round where the Patriots obviously felt he had value.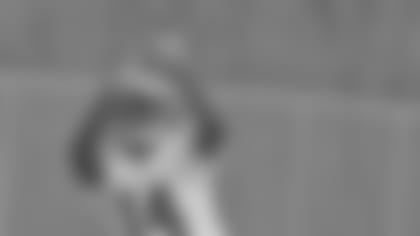 ]()During his first appearance as a Patriot at rookie mini-camp, he dogged his college quarterback Chris Rix and made a comment regarding the lack of a star receiver in New England.
He was 21 and relatively arrogant for a fifth-round pick. "I don't know how I said that," he said recently when reminded of his words from a year ago. "I would pick these receivers that we have and put them against anybody. As soon as I got here, I saw that these guys are some of most underrated receivers, which is partly because of this program. It's not about being in the limelight. It's not about you. You just come in and do your job and it's about winning. They could get on TV running their mouths and be household names, but hard work gets you there. Deion [Branch] is the Super Bowl MVP. He doesn't have to say anything."
That's true, but Sam, sitting in the Gillette Stadium media room three months after the Patriots Super Bowl XXXIX victory, has some 'splanin' to do. He was home in Florida when his team was preparing for the title game in the same state without him. His move from injured reserve to reserve/suspended the week before the Super Bowl raised some eyebrows and created questions about his attitude, questions he now feels prepared to answer.
"There is some stuff, off the field, I would have done differently," a clearly more humble Sam said. "I didn't handle going on injured reserve very well last year. But my attitude wasn't the P.K. Sam that people I've grown up with know. I'm just trying to change that around here because they just know that one year. I'm trying to change my attitude."
Last year was difficult for Sam to handle the way it unfolded. He may have lacked the necessary maturity to make the jump to the NFL and the sense of responsibility that comes with being a professional, but he was dealt some setbacks that derailed what he figured was the P.K. Sam Express to stardom.
"I'm not going to lie. Before the draft, I went out and got the Cadillac EXT with the 26 [inch rims] and a nice [stereo] system. You couldn't tell me anything for a little while. I was out partying the night before the draft."
Then reality hit. Sam figured he would be drafted in the second round and take home a fat paycheck that guaranteed him a long look from an NFL team. Instead he barely made it into the fifth round and is now year-to-year fighting for his NFL life without a financial commitment to buy him time.
"It was like running into a brick wall," he said. "I had to mature a lot and my mom tells me she sees it. It's being thrown into an environment you're not used to. You don't go home anymore to see your friends and family. You have to pay your own bills and assume necessary responsibilities you never had. You have no choice but to grow up. I felt about 30 years old by the end of last year."
Sam is Exhibit A as to why the draft is an inexact science, especially when dealing with young underclassmen. It's difficult for a team to gauge how a player will respond to new responsibilities and instant adulthood, although it may have been questions about Sam's ability to adapt that led to his draft day plunge.
"It's hard to be in a new place," he explained. "It snows here. You're not playing. It's bad enough to be in a totally new place and then you can't even play the thing that keeps you happy, the game you love growing up. I was 21, didn't have any family nearby, left college early, dropped in the draft and was on IR. It got to me. You leave school early to be financially stable and then you're not. The 164th pick is not financially stable. It's year to year. So I left my free education, my friends and my family to try to make some money and help my parents out and then didn't get it."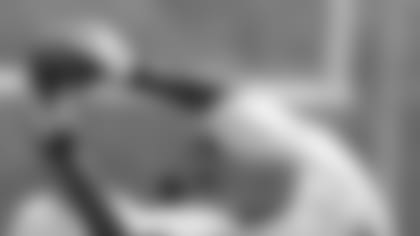 ]()Sam didn't know what to do with the mixed feelings he felt overwhelming him. He didn't know who to talk to and his bitterness negatively affected his approach and attitude until the Patriots finally suspended him.
"I couldn't figure out who to talk to last year," he said. "This is a business and you may find a shoulder to lean on, but you have to produce. Who cares if you're going through stuff? Just get through it. I didn't want to talk to anybody about it."
Things began to change when Sam befriended Branch, the hard-working receiver cut out of Troy Brown's mold. Heading into his second season, Sam has hitched his wagon to Branch, which is a good starting point for a kid trying to resurrect his NFL hopes with little time to do so.
"We're like brothers now," Sam said. "I go over his house and if I need anything, he'll help me out. Last year wore me down, but this is a new year."
Sam hopes to show a side of him New Englanders didn't see last year. The rookie got off to a decent start in mini-camps and training camp last year before pulling a hamstring running a go route at a summer evening workout. He returned from that injury, but went on IR in October, ending his season.
Looking back, he wishes he handled things differently and better, but doesn't regret declaring for the draft nor does he feel he was ill advised.
"I don't regret it. I prayed about the decision before I made it. To fall in the draft was humbling. Obviously God has something in store for me. Maybe if I went in the second round I'd be less motivated because of the money, and I'd be out of the league in three years. Being a fifth-round pick has made me hungrier to prove I can make it."
Whether through discussions with Branch or simply a realization that his college life as a big man on campus is long gone, Sam seems to have had an epiphany. Speaking about his situation in May, he was a long way from the kid who scoffed at then agent Pat Dye Jr., who told Sam that he only produced in college for a season and was likely a fourth rounder.
"They had me at 6-1, 196 pounds on their list," Sam said, never saying whose list to which he was referring. "I was over 6-3, 210 so I thought I could only go up. My numbers compared favorably with the top picks. I ran a 4.4 flat at pro day, jumped 37 inches and broad jumped more than 10 feet. I heard I was the 11th or 12th receiver on the board and for some reason I dropped. If I was getting bad advice, I can't help that. It's over now. I'm here and this is my job. If you're a first-round pick or a seventh-round pick, if you're not cutting it, you're going to be gone sooner or later. The only difference is financial."
Branch seems to have rubbed off on Sam, who now must back up his words with his actions. The Super Bowl MVP is vouching for the second-year hopeful and relates to some of what Sam endured last season.
"P.K. has grown a whole lot from the time he's been here until now," Branch said. "He still has a lot of growing to do as far as off the field and he hasn't been on the field much after being injured last year. But now we get an opportunity to see him develop. P.K. is a great young guy that has a lot of talent and hopefully he can use it."
Branch probably knows Sam better than any other member of the Patriots organization. The two Georgia natives developed a bond while rehabbing injuries together last season.
"He's more compassionate and wants to learn now," Branch said. "He wants to go out and catch more balls and wants to understand things. He asks me about certain blitzes or routes. It was hard to see any of that last year because he was injured and went in the tank. I understand that because I went through it myself [when I was injured my rookie year]. I didn't take it to the extent that he did, but he felt everyone was on him and I was telling him every day, 'Man, people just want the best for you around here. Nobody is hoping you do something wrong so they can count you out because nobody is counting you out of anything.' He's getting there."
He'll have to get there quickly. Sam is among seven receivers all of whom have a legitimate chance to claim one of five or six roster spots. He seems prepared for what is to come and began working toward 2005 when 2004 ended for him.
"When I was suspended for the Super Bowl, I went home and started working out immediately. I've been running routes, working on catching the ball, and working on quickness, footwork and flexibility.
"There's not much room for error, but I don't sweat the competition because it's on me. I don't control someone else catching the ball or running the right route. All I can control is having my stuff together. If I know I went out and gave it 100 percent and end up getting cut and never play again, I'll have no regrets. If I'm laid up in the house doing nothing and then go out and don't know what to do, I'm sure I'd be talking five years from now about what might have been. To me, football is life, but you have to have some perspective. The competition will be there and hopefully I can come out on top of it."
To do that, he will have to demonstrate the improved attitude he spoke of in May. He will have to study and work hard before, during and after practice. He has to continue following Branch's lead. Then he might have a chance to make his teammates and coaches forget about last year, when the young, cocky kid out of Florida State was humbled by the NFL's harsh business reality.
"There was some stuff last year that seems like it's behind us," he said of his relationship with his coaches. "It's definitely behind me and it seems like it's behind the staff."
Only Sam can make it stay there now.
"Everybody has different trials and tribulations they go through," Branch offered. "But at the same time, you have to realize that you're your own person and you make your own decisions and you can't worry about what goes on and what's happened in the past."
Sam is looking ahead. The time is coming to see if he can rise above, not only the competition, but also the demon he created last year with his suspension. He sounds like he gets it and is ready to atone for the rookie mistakes he made a year ago.