Mark this date on your calendars. It's significant because it's not every day that you hear an NFL player say he's happy to be back at training camp.
But this year is different.
After a sometimes bitter negotiation for a new collective bargaining agreement with the league's owners, players seem relieved to be back on the field doing what they love.
"It's about time," nose tackle Vince Wilfork declared upon greeting reporters for the first time this summer. "Just happy to back. It's been a long time for all of us. It's time to get to work. We have a lot ahead of us."
"Feel good. I'm excited," wide receiver Deion Branch proclaimed.
"I know for me," echoed cornerback Devin McCourty, "being here for my second training camp, just to be back and get in here, it's kind of the same feeling of that first year: happy to be back, happy to be playing."
While camp is back in session, it will have a decidedly different feel from now on, given the rules of the new CBA, which restrict the number of padded practices allowed throughout the year, including offseason.
That, coupled with the hurried nature of off-field and on-field business taking place, is making for a unique environment to start this season. Free agency and rookie signings, which normally are long since finished by now, are all having to take place in the first week or so of camp.
But that's just another obstacle teams will have to overcome.
Well, it's been a very busy three days for us, going on four now I guess from Monday until this morning," head coach Bill Belichick told the media at his opening press conference Thursday morning.
"We're trying to juggle a lot go balls in the air between player personnel rules, contract rules, practice rules, assembling a team, trying to get everybody in here, trying to get them out on the field, start getting our training camp going and trying to adjust some practices and things like that from what we normally do. So, it's just trying to get everything underway and get a smooth flow here. There's a lot of work to do, but we're excited to get started. It's good to see everybody back and we're just kind of taking it hour-by-hour - I wouldn't even say day-by-day yet. It's one step at time."
"Not rushing," added McCourty, "but I think in this game of football that there is always a sense of urgency. You're preparing for an opponent. You can't control what your opponent does. You can only worry about yourself. There's always a sense of urgency of how much better you can get each day."
"We try not to compare it to different years," said Wilfork. "All that's behind us now. We've got to get in shape and play some good football."
And it appears the team is in better shape to play better football with the acquisitions they reportedly made on Day 1 of camp. First, as Belichick acknowledged, the team is in discussions to acquire defensive lineman Albert Haynesworth from Washington. That seemed like all but a formality by day's end.
Then, on the other side of the ball, the receiving corps got a boost with the report that New England executed another trade, this time with Cincinnati, to lure wide receiver Chad Ochocinco. Neither move was officially announced as of 6 p.m. Thursday, but all indications seemed to point to their being imminent.
After just one day, it's already been a wild ride for the Patriots in 2011.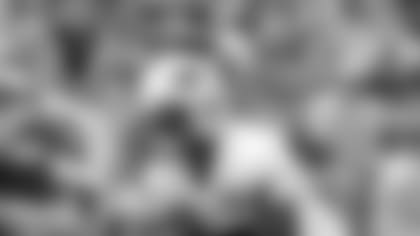 ... On a bright, sunny day, with temps in the mid-80s, New England took to the field for two practices, one in the morning, the other in the afternoon. The morning session was a walkthrough, with players wearing just jerseys and shorts. No helmets or pads of any kind.
... In the morning practice, 14 players listed on the roster handed out by the Patriots PR department were not seen on the field. That list included unsigned rookies Nate Solder, Ras-I Dowling, Shane Vereen, Stevan Ridley, Ryan Mallett, Marcus Cannon, and Malcolm Williams. Veterans included Kyle Arrington, BenJarvus Green-Ellis, Logan Mankins, Nick Kaczur, Alge Crumpler, Myron Pryor, and Marcus Stroud.
... In the afternoon, the list was virtually the same, with some minor alterations. Joining the group were rookie draft choices Ridley and Williams. S James Sanders, rookie OL Mike Berry, DL Brandon Deaderick, TE Aaron Hernandez, DL Ty Warren, and DL Ron Brace were on the field in shorts and t-shirts, working on rehabilitation exercises.
 ... Though there are conflicting reports, the team reportedly released defensive lineman Marcus Stroud, who'd signed after being released by the Bills prior to the start of the lockout.
... Sammy Morris, who reportedly re-signed with the team, also was not on the field. It's believed he is also not allowed on the field as of yet as his contract won't be official until Friday at 4 under the new CBA rules.
... Players donned shells (those smaller, lighter shoulder pads) and helmets for the afternoon practice.
... The theme of the afternoon workout was 7-on-7. As usual, broke into two groups at the start. First defense was on the end of the field closest to the media tent, going against a majority of first-team offensive players, while a mix of offense and defense reserves were working on the far side of the field. Later, both units mixed and matched regular starting players with rookies, younger vets, and newcomers.
...On the d-line, lining up next to Wilfork's left was Kyle Love, with Eric Moore to his right on several plays. Brandon Spikes lined up next to Jerod Mayo at ILB, with Jermaine Cunningham and Rob Ninkovich manning the left and right OLB spots, respectively, at the start. Leigh Bodden was back at his right cornerback position, with Devin McCourty on the left. Brandon Meriweather and Patrick Chung manned the safety spots most of the early going.
... Kickoff return team saw quite a bit of work today as well. Brandon Tate and Matthew Slater were the first duo to take a rep (Tate handled the kickoff). Julian Edelman and Tate were up next. Darius Butler then teamed with the up-man Slater. That rotation continued, with Taylor Price spelling Slater on occasion.
... Free agent kicker Chris Koepplin handled the kicking chores, presumably to save the leg of incumbent Stephen Gostkowski, who's recovering from quad surgery but was in uniform for both practices. Gostkowski later practiced field goals from long distances with a snapper and holder.
... Interestingly, safety Josh Barrett was working quite a bit in the afternoon with the linebackers, similar to the way we saw Tank Williams do so in past training camps.
Meriweather nearly picked a Hoyer pass intended for Price on a 20-yard slant
... The team set up for a training camp ritual: the 1-on-1 tackling drill, where cones are set up about15-20 yards apart and 30 yards deep. A ball carrier does his best to elude the oncoming defender within the area of the cones. Normally, this is a thoroughly entertaining spectacle, but since the squad wasn't in full pads, there wasn't much of note that took place. Seemed a bit pointless, actually.
... Ridley got some action as a ball carrier and catching passes out of the backfield, with mixed results. Ditto for fellow rookie Lee Smith, who also saw several passes thrown his way early on.
... Tate came down with a great catch during 7-on-7, on a ball thrown slightly in front of him down the hashmarks. Tate dove headlong to secure the pass, drawing applause from the capacity crowd.
... QB Tom Brady made a great throw, splitting two defenders, down the left sideline, and Price made a tremendous leaping, full-extension grab, to the delight of the fans who saw the action right in front of them.
... Spikes made an INT in a defensive drill, but came down awkwardly and appeared to favor his left ankle or calf, though he remained on the field. After a few plays, he received some stretching assistance from a trainer. He returned later for more 7-on-7 action.
... Ninkovich took some reps at long snapper, something he's done in the past here in New England training camps.  
... The undrafted rookie free agent tight end, Will Yeatman, is one big fellow, kind of in the mold of Kyle Brady.
... Butler made a nice deflection of a Tom Brady pass intended for Deion Branch on a crossing route.
... The defense, as a whole, was forced to run a penalty lap during 11-on-11 work, after a series of bad plays.
... Team field goal, typically the end of afternoon practices, saw Gostkowksi hit on five of six attempts from 28-38 yards out. His lone miss came from the left hash, 35 yards out.