Arriving back at Gillette Stadium around 3 a.m., Bill Belichickand his Patriots had little time to get some shut-eye.
Hours earlier, the team had escaped the City of Brotherly Love with a narrow 27-25 preseason victory over the Philadelphia Eagles. After jumping out to a sizeable early lead, New England allowed the Eagles to claw their way back and nearly finish off the Pats.
So, it was up to Belichick and his staff to review the game film, break it down, and share what they learned with their players.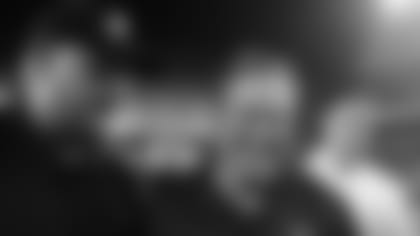 ]()"There were a lot of positives in all areas," Belichick told reporters via conference call late Friday. "Still a lot of things needed to work on. Fundamentally, a lot of little techniques. There was some evidence that we made some progress there."
While not diving specifics, Belichick disclosed that improvements needed to be made in areas where there was either a lack of proper execution or simply a lack of consistency.
"We've gone through the films in quite a bit of detail today, both as a staff and with the players here this afternoon, to get those things corrected," Belichick added.
Two weeks after opening training camp, the 2009 Patriots got their first chance to test what they've learned and worked on against an opponent other than their own offense and defense. That, in itself, was valuable to Belichick and his players.
The coach explained that, during the game, he and his staff were forced to make adjustments based on Philly's scheme, which is significantly different from what New England runs. That gave the coaches an opportunity to shake off the rust and get back into game shape by fine-tuning their in-game channels of communication between each other and the players.
"That was part of the whole learning process, not only for the players, but also the coaches," Belichick continued. "Our work from the press box to the field and from the field to the players, and the play-calling. That was good for all of us.
"As much contact was we've had during training camp, game action and game contact and game speed is another level from that."
And with that added intensity comes extra bumps and bruises. Belichick said many of his players are receiving treatment of simply recuperating from Thursday's contest, with no practices scheduled again until late Sunday afternoon.
"That's another step where we go from the training camp practices to games to post-games, to start all over again for the next week, and that whole process," Belichick went on. "We're still definitely in training camp, and we'll have a training camp schedule this week involving night meetings and two-a-day practices, all those same things we've been doing, with some modifications for our schedule. But we're still going to maintain that same focus and emphasis."
While many players, like rookies Julian Edelmanand Myron Pryor, saw extended amounts of playing time against the Eagles, a number of others either didn't get into the game or didn't even suit up. Cornerback Shawn Springs, tight end Benjamin Watson, linebackers Tedy Bruschiand Paris Lenon, and defensive lineman Ty Warrenwere among the Patriots scratched from the lineup.
As the Patriots look forward to their next preseason contest, a home game next Thursday against Cincinnati, Belichick expressed confidence that many of those players are closer to getting back on the field.
"We'll take that day by day, but it feels like we've made some progress with those guys in the couple of days that we've been gone, and then today. That's heading in the right direction as well."