[wysifield-embeddedaudio|eid="523426"|type="embeddedaudio"|view_mode="full"]
During Monday's day-after-game conference call, Bill Belichick spent the bulk of his time continuing to praise his team and break down the 36-17 win over the Steelers that punched New England's ticket to Houston for Super Bowl LI.
A day later, the page has clearly been turned to preparations for the big game.
Certainly some of that is the coaching staff beginning to break down Atlanta in all three phases of the game.
Another part of it is dealing with all the various logistical issues that go with the lead up to a Super Bowl. Tickets, transportation and a week of work in a strange city all need to be set up as a foundation for potential on-field success come Feb. 5 at NRG Stadium.
Scouting/game planning and logistics are parallel roads of preparation taking place right now for the Patriots at Gillette Stadium.
Belichick said the Patriots tried to shift their focus to the Falcons, "about as quickly as we could."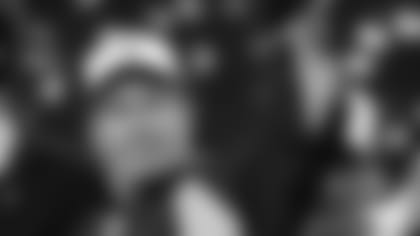 "We're on to Atlanta now as a coaching staff. We're deep in the middle of them."
The Patriots played in a previous Super Bowl in Houston – beating the Panthers 32-29 in a shootout at then Reliant Stadium on Feb. 1 2004.
Belichick said there isn't a lot of relevant carryover from that experience to this one. That week New England practiced at Rice University and then the Texans facility. This week the Patriots will work out of the University of Houston.
Belichick noted that even media commitments have changed a lot in recent years, including a primetime Monday night Super Bowl Opening Night replacing the more traditional Tuesday Media Day.
Other highlights of Belichick's Tuesday morning conference call with a growing group of media included a focus on the Falcons team speed, what Thomas Dimitroff has brought from the Patriots to Atlanta, praise for Alan Branch's contributions and minimizing the idea Chris Hogan's lacrosse skills carry over to football.
1. Falcons "have a lot of fast guys": Belichick spent some time talking about his relationship with Falcons GM general manager Thomas Dimitroff, whose father worked on the coach's staff with the Browns. Dimitroff also worked under Belichick for a long time, serving in the New England scouting department from 2002-07, when he took over the Falcons. When asked about what the talent evaluator, who he called a "football guy," brought to Atlanta in terms of putting his stamp on the Falcons, speed was the first thing that came to Belichick's mind.
"The thing that I would notice the most is just the speed, the team speed at that Falcons have. They have a lot of fast guys," Belichick said. "Defensively they close up space very quickly. Their linebackers run well. Their defensive line, although they have a couple big, strong, physical guys in there, overall they have usually nine or 10 players on the field that I would say are fast. They are either as fast or faster than probably what the average speed of their position is in the league. I'd say that's the big stamp that he's put on the team."
2. Branch sticking out for Patriots run D: The Patriots run defense has been on an impressive run for the bulk of the second half of the season. The ground score allowed to the Steelers on Sunday night was the first rushing TC the team gave up since Week 8 in Buffalo. New England finished tied for third in the league in run defense. Clearly, the success has been a group effort as the unit prepares to take on Devonta Freeman, Tevin Coleman and the NFL's No. 5 rushing attack.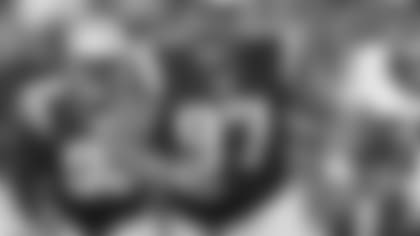 One of the biggest factors in the Patriots success on run defense – both literally and figuratively – has been the veteran defensive tackle Branch. Clearly, his work has not gone unnoticed by his head coach.
"Alan's done a great job for us," Belichick began. "Along with his play, which is certainly significant, one of the things that's really been impressive about him has been his play time. In addition to his overall production, he's played a lot more than he has in quite a while in terms of number of plays. From a production standpoint he's got quite a few tackles, tackles for a loss. It's hard to measure the disruptive plays, but he certainly has his share of those. He's played very well for us in the running game. He's given us a presence in the pass rush of a long, physical player in the middle. That's all been really good. And he's played more plays."
Belichick went on to describe just how unique Branch is in terms of his build, a 6-6, 350-pound guy with athleticism. "They don't grow on trees. They are hard to find," he said, comparing him quite favorably to past Patriots veterans such as Ted Washington and Gerard Warren.
3. Re-lax, bro: Chris Hogan's record-setting performance in the AFC title game – nine catches, for 180 yards with two touchdowns – has made the receivers extensive lacrosse background a major storyline in recent days. Hogan was an all-conference lacrosse player at Penn State before playing one season of college football at Monmouth and pursuing an NFL career as an undrafted player.
Given Belichick's own love and extensive background with lacrosse, he was asked if Hogan's skills in that sport transferred to the football field and helped him success in his career.
"I don't know about that," Belichick said, sort of dismissing the carryover. "I'd say the one thing that Chris does well and maybe is related to lacrosse is just his conditioning. He's in good condition. He runs a lot of deep routes. He has real good stamina. He can keep going. So that's probably some carryover there, but the skills are pretty different."
Belichick added that it might be a better question for his son, Patriots safeties coach Steve Belichick, and Mike Pellegrino, a Patriots coaching assistant, both of whom have backgrounds in the two sports.