[wysifield-embeddedaudio|eid="522346"|type="embeddedaudio"|view_mode="full"]
With two weeks to prepare for Super Bowl LI against the Falcons in Houston, Patriots head coach Bill Belichick was in no rush during his day-after-game conference call Monday morning to move on from his team's impressive win over the Steelers.
Nor should he be. New England came away with the 36-17 victory thanks to impressive contributions across the board, extending its nine-game winning streak to advance to an NFL-record ninth Super Bowl.
From tone-setting runs, to big plays in the passing game on offense and goal-line stands on defense, Belichick's latest Super Bowl squad once again proved its mettle by dispatching Mike Tomlin's overmatched Steelers.
So though Belichick spoke with the media for more nearly 25 minutes, very little of the conversation had to do with Atlanta and the Matt Ryan-led squad that's now all that stands between the Patriots and a dynasty-extending fifth Lombardi Trophy.
"I'm just kind of cleaning up some things from last night," Belichick said when asked about Atlanta. "So we're not really there yet. I'm mean, only seen them a little bit this year on TV. Haven't really had them in any crossover games. Obviously a very good, very talented team. There are a number of people down there in that organization that I know and have worked with and I have a great deal of respect for them.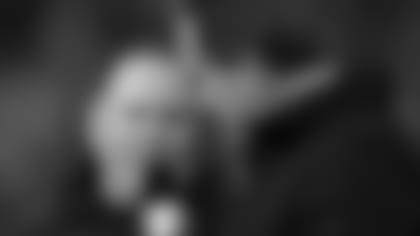 "But we'll start digging into them before the day is over."
Until then, with the freshly-fallen confetti in place on the victorious Gillette Stadium turf, Belichick was more than willing to praise the evolution of his defense, the contributions of his coaching staff and the many key players who made plays to push the Patriots to the doorstep of another Super Bowl ring.
There is work remaining, but the time for a little celebration extends a bit longer before turning the page to the Falcons.
"Obviously it was a great win for our team and our organization last night," Belichick said. "It's great to see the players who have  worked so hard take so much satisfaction in their relationship with their teammates and the goal that they accomplished last night. Another step in a season where the team has already won 16 games, but it was another significant step. When you see them reacting and congratulating each other and celebrating like that you know you have a closeness on the team that's special. I mentioned last night and it's true. These guys work hard. They put up with a lot from me. They put up with a lot of significant demands and requirements here. But it's done with the intent to try to produce a good product and a good team. They buy into it and they perform well in critical situations like last night. I take a lot of satisfaction in seeing them achieve that because they've worked so hard for it and I think they deserve it. But you have to go out and prove it.
"Going back to [author] Jerry Izenberg, 'No medals for trying.' This time of year everybody tries hard. Everybody has a good team that's still playing. You are only rewarded for achievement. Last night we were fortunate enough to earn that. It's a great feeling to see everybody have that kind of interaction with each other and feel so good about their teammates and the guys they've worked so hard with."
Here are some of the highlights of Belichick's upbeat, extended, at times even playful, day-after-game conference call.
1. Bon Jovi had Gillette Stadium "rocking": As the second half of the rout of the Steelers played out, a fun moment involving longtime Belichick friend and rock legend Jon Bon Jovi organically erupted in Foxborough. Watching the game from Owner Robert Kraft's box, and standing alongside Rob Gronkowski, Bon Jovi led the Gillette Stadium crowd in an impromptu rendition of his classic hit "Living on a Prayer." Belichick, like Tom Brady and other players, admitted he heard the 68,000-person group singalong.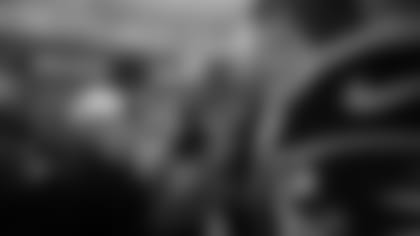 "Yeah, I was definitely aware of it," Belichick said. "Jon, I've heard him play that song dozens of times. But he had the place rocking, maybe a little bit more than we did. Pretty impressive. He's a great friend. He's been a great friend for a long time, all the way back into the '80s. We've shared a lot of great moments together, including the 1990 (Giants) Super Bowl in Tampa. He was in the locker room after the game, still taking crazy pictures and stuff like that. Great memories from there.
"It was great to have Jon here and I always appreciate his great support. That was quite a moment. One that you usually don't see at a professional football game. So it was special."
2. Red zone defense shines again: While the Brady-led offense was putting up big plays in the passing game, New England's defense was keeping the Steelers out of the end zone. That was especially notable with a goal-line stand to end the first half, forcing Pittsburgh to settle for a field goal. The stout Patriots front came up big again early in the fourth quarter, keeping Big Ben and Co. off the scoreboard despite four shots from inside the 6.
New England's red zone defense was a key part of the unit leading the NFL in points allowed. It was also a strength that had to evolve over the course of the season, winning in one of the most important aspects of the game.
How did that evolution come about?
"Preparation, practice, execution," Belichick responded with practicality. "There is no magic wand. You just have to go out there. If there are five eligible receivers, usually they get four of them out. If it's man-to-man coverage, you have to cover them. You have to rush the passer. Contain the quarterback. Stop the run. Zone coverage, it's a short throw. You have to be on the receivers tight or a good quarterback will get the ball into those windows. Good execution in zone coverage. Getting to the receivers. Filling up those spaces so it's hard to throw the ball in there.
"But it really just comes down to playing good team defense in both the running game and the passing game, and on the goal line, which gets into a whole new set of defensive calls and techniques. We had a couple big stops down there, too, over the course of the year."
3. Blount's 18-yard "tone-, tempo-setting" play: LeGarrette Blount only had 47-yard on his 16 attempts. But, the big back had a memorable 18-yard run in the third quarter to set up his own 1-yard touchdown. With the Patriots leading 20-9, Blount almost single handedly moved a pile of Steelers to get to the goal line. Belichick acknowledged it was the type of play that can carry emotional weight beyond the simple yards attained.
"And the whole stadium, too," Belichick said when asked if the play can charge up an offense or the entire sideline. "That was a great play.
"You don't see that very often. But that's a great look at determination and toughness and just running strong with a purpose. We've seen Pittsburgh do that too. [Le'Veon] Bell had one of those plays last week or a couple weeks ago, whatever it was. But LeGarrette is that kind of back. He's a big back. He's a horse. He can carry some guys with him and make tough yards. That was a tone-, tempo-setting play.
"He's got some very aggressive running plays that are kind of characteristic of him and when you see one like that it certainly puts a lot of energy into the team, the sideline and, like I said, really the entire stadium."