Though he'd already discussed the shocking Jamie Collins trade in a Monday afternoon interview on WEEI radio, Patriots head coach Bill Belichick faced the entirety of the media for the first time since the deal Wednesday morning in his press conference at Gillette Stadium.
The coach tried to simply let his words from the earlier interview stand as his thoughts on dealing the Pro Bowl linebacker in the middle of a successful season, reporters came at Belichick from a variety of angles in an effort to bring more clarity to the situation.
While other topics such as Malcolm Butler's ascension to Pro Bowl cornerback and the value of the bye week were addressed, not surprisingly the bulk of the nearly 20-minute presser had questions either directly or indirectly tied to the aftermath of the Collins trade.
Here are some of the highlights of Belichick's Collins-centric presser as the trade continues to resonate with fans and media alike.
1. How does Belichick explain to fans that the team is better without Collins?:The final question of Belichick's extended press conference may have unearthed the best answer. After dealing with reporters coming at the matter from many different viewpoints, a pretty simple but direct question, as follows from the transcript circulated by the Patriots PR department.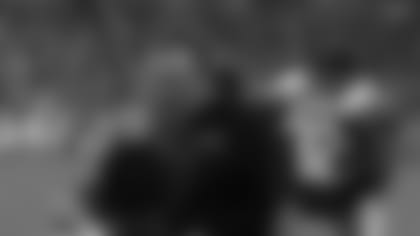 A move like the Jamie Collins trade often leaves fans wondering how the team is better today than it was prior to the move. What do you say that might help them understand the answer to that question?
Belichick's response was simple and direct.
"It's my professional judgement," Belichick said.
In many ways that's a reference to Belichick's impressive experiences and track record as well as knowledge of the situation and the game as a whole. Those are all the factors that make him the best coach in the game today. But he still questioned on each move he makes, the media dealing with them individually just as the coach himself must do.
An uncomfortable earlier question alluded to the "In Bill We Trust" mantra that many fans often use in a similar defense of questionable Patriots moves, though, didn't garner nearly the same type of answer, the coach basically alluding to his philosophy of ignoring the noise.
"I really don't pay too much attention to what's out there on the outside. I try to focus on the team and do what's best for the team and that's what drives me is to make the best decisions I can for this football team, the organization, ownership, the Kraft family. That's what I try to do. There's no way I could keep everybody happy anyway, so I just do the best I can," Belichick said.
2. Mike Lombardi 'one of the smartest people that I know':Now a Fox analyst, Mike Lombardi spent two-plus years as the Patriots assistant to the coaching staff after he was let go as the general manager of the Browns. This week, in the wake of the Collins trade, Lombardi went on WEEI radio with pretty pointed comments and criticisms of both the linebacker and the Patriots defense as a whole. Given his recent and intimate relationship with the inner workings in New England, his opinions carried a lot of weight in the post-trade narrative this week.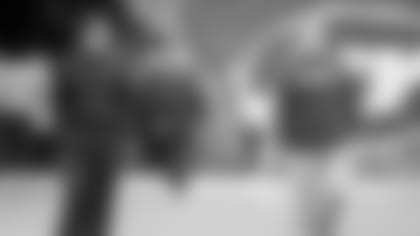 Interrupting a question regarding Lombardi, Belichick expressed high praise for his former assistant who also worked with him back in the early 1990s in Cleveland.
"Look, Mike's one of the smartest people that I know," Belichick said. "He's one of the smartest people I've worked with and he was a huge asset to me for the two years that he was here. Mike's a smart guy and he studies football and he knows it very well I would say on probably all teams. So you talk to Mike."
It was the second time in the presser that Belichick urged the media to talk to Lombardi about his comments.
"Well you should ask Mike about whatever Mike said or whatever anyone [said]," Belichick said when asked about Lombardi questioning Collins' effort. "I'm sure everybody had something to say so go talk to them. I don't know."
He then deflected another Lombardi-based follow-up.
"I expressed my feelings. I think other coaches have expressed their feelings. I'm sure there are a lot of people out there that have an opinion so talk to them. Go talk to them. I don't care," Belichick said.
3. 'My obligation is to all of the players': Many fans and media have added Collins' name to a long list of shocking moves Belichick has made over the years involving big-name players. The trade of Richard Seymour was brought up. As was the release of Lawyer Milloy.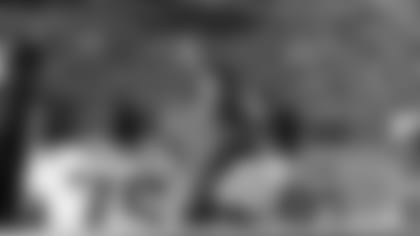 Belichick made it clear that he doesn't make big-name moves any differently than he would seemingly lesser transactions, noting that all can have emotional or interpersonal impacts in the locker room.
"Well unfortunately that's part of this business and I'm sure a lot of you don't want to take into consideration other moves that are made on the roster but they affect everybody," Belichick responded. "So it might be a guy that isn't a big guy on your radar but to his roommate or to a teammate that's very close to him it is a big move and so I recognize that, I understand that, I appreciate that, but again, in the end my responsibility is to the football team. It's not to an individual player so I make the decision that I make based on what I feel like is best for the team. It's not a personal decision, it's a team decision. If it was a personal decision then there'd be a lot of decisions that would be different. But that's not my job. My obligation is to all of the players; not just to a single individual. I know you want to focus on the bigger names if you will, which is fine. I understand that. But all of the players are important to me. They're important to their teammates. They're important to the organization and anything that affects any individual on the team is important. Not just to three or four we want to single out because of whatever their star power is. I'm not minimizing that but things affect all of the players on the team; not just the few names that are mentioned."