Bill Belichick and the Patriots closed out their week of preparations before travelling to Denver with a 7 a.m. press conference at Gillette Stadium. The team practiced in full pads before gathering their belongings and boarding their charter flight to Denver for Sunday's AFC Championship showdown with the Broncos.
Belichick joked about the early starting time and also offered some thoughts on the upcoming game. He said the full-pads workout was reminiscent of a regular "Wednesday or Thursday practice" and admitted it was an opportunity to fine tune all "line of scrimmage work, blitz pickup, short yardage, goal line, tempo, pad level."
The full-pads work may also have given the team another chance to maintain its physical edge as the Broncos clearly want to establish the run, something that was a bug problem during the team's first meeting when Denver rushed for 179 yards in its Week 12 overtime win.
Belichick continued to discuss the need to be disciplined, even at this late stage of the season.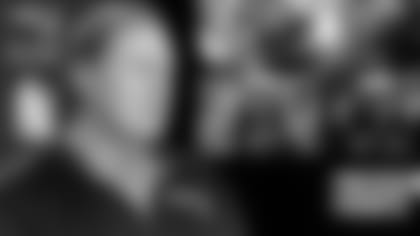 'NOTHING MORE IMPORTANT' -Asked about the importance of schemes vs. fundamentals, Belichick said it was all about finding the right balance.
"There's nothing more important than fundamentals, so no play is good with bad fundamentals. It's just impossible. That being said, there are a lot of scheme things that come up over the course of the season that teams keep building. We build and our opponents build, and so each week, there's more to get ready for because they're further along.
"It's a lot different than the first game of the season when you only have so much time to work on stuff. We've had over 100 practices, and it keeps building and building. So you've got to deal with the scheme issues, and you've got to deal with the fundamentals. So it's trying to find that balance, but they're both critical. I mean, if you're out-schemed, you're out positioned, then you're in bad shape. And like I said, no play is a good play with bad fundamentals. Just, it won't happen, so that's the balance."
MAN IN THE MIDDLE -Linebacker Dont'a Hightower has enjoyed another strong season in the middle of the Patriots defense, and Belichick talked about his various abilities.
"Dont'a really has a great set of skills. He's big. He runs well. He's very smart and instinctive. He's got a good feel for the ball and the passing game, which doesn't necessarily happen with all linebackers. He's played in sub situations. He's played sub linebacker. He's played inside. He's played outside. He's played in all the nickel and dime stuff. So he handled that well, and he's played in multiple spots. He did the same thing at Alabama. He rushed. He covered and played the run, was a good pass defender, was on the field on all three downs, played in the kicking game."
PLAYMAKER -Finally, Belichick was asked about having Julian Edelman back in the fold.
"Just having another good player out there. The more you have, the harder it is to defend the more guys you have who can make plays. And Julian makes them, you know, after the catch. He's a strong runner after the catch along with some other guys we have. So it's the passing game, it's the run-after-catch game and that helps spread the defense and opens up things for other guys. So the more threats, the more weapons you have on the field, the easier it is to attack."