Bill Belichick cheerily took to the mic Wednesday morning in the Gillette Stadium work room as his team began preparations for this coming Monday night's game with Rex Ryan's Bills.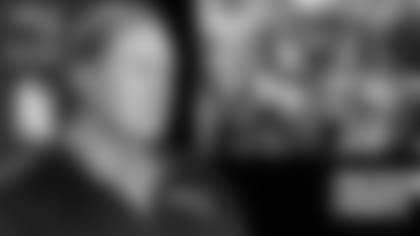 As is the case in each of the coach's big mid-week pressers, a variety of topics bubbled through the crisp fall air. Queries ranged from key aspects of Belichick's own team to the varied, talented attack New England will face on each side of the ball against the upstart Buffalo squad that's won two in a row and is feeling good about itself.
Here are three notable takeaways from Belichick's morning meeting with the New England press corps: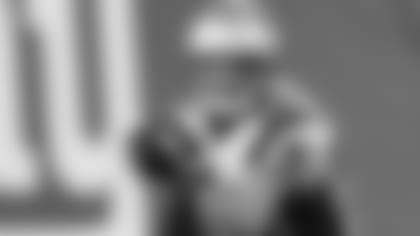 1. Amendola - "We're not moving him to tackle": There is no question that the Patriots are facing a lot of questions on offense right now due to key injuries a few key spots. The offensive line has been obliterated by health problems, although the hope is the group could get some reinforcements back to practice this week. Tom Brady's core of pass catchers has also been cut, losing Dion Lewis to IR with a torn ACL and, this past Sunday, seeing Julian Edelman going down to a broken foot that could sideline the slot machine until January.
In the light of those injuries, Danny Amendola stepped up with 10 catches in New York, including a pair on the drive to the game-winning field goal, as well as a key punt return. Still, Belichick was asked if Amendola's role was going to change moving forward given the injuries the offense is dealing with.
"I mean he's going to basically play the same position and do the same things that he's done," Belichick said. "I mean, we're not moving him to tackle...no, I mean he's going to do what he does."
And the coach has been pretty happy with what Amendola has done since landing in New England as a free agent acquisition in 2013.
"Danny's a really consistent guy," Belichick said. "I think anybody in the program would speak to that. His work ethic, his toughness, his intelligence, he's ready to go every day. There is no days off for him. Every play for that matter. He works hard on every play. I'd say it's pretty much as advertised. It's no different than what Josh [McDaniels, Patriots offensive coordinator] said from what it was in St. Louis. I would say the first spring that he was here he stood out daily in the OTA work. Whatever it was, whether it was short routes, deep routes, catching the ball, quickness, returns. He's really looked good since the day he got here."
2. Bills run, and throw, with success: Buffalo heads to Gillette Stadium this week with the NFL's No. 2 rush offense. LeSean McCoy has settled into his new home now, averaging 4.7 yards per carry on his 528 yards. Rookie Karlos Williams has been even better per play, with a 6.2-yard average on his 360 yards and a team-best five touchdowns. But the Bills also have a first-year quarterback in Tyrod Taylor who's as statistically impressive as almost any in the game. Taylor leads the NFL with a 70.5 completion percentage, has the third-best passer rating (106.2) and is in the top five in average per attempt, touchdown percentage and lowest interception percentage.
"They all look pretty good. He always looks pretty good," Belichick responded when asked if McCoy looked different from the first meeting with Buffalo in Week 2. "He's fast. He's quick. He has good vision. He's a good runner. The more space you give him, the worse it is. We have to do a good job of tackling this week. All of them. All the skill players. They have good talented players in their skill spots.
McCoy and Co. will have to prove themselves against a Patriots run defense that's on an impressive roll and now ranks No. 2 in the NFL. Taylor, on the other hand, will test a suspect New England pass defense that allowed him to throw for 77-percent completions and three touchdowns despite eight sacks in the first contest.
"He's playing well," Belichick said. "He played well against us. He's a hard guy to tackle. He's elusive. He runs fast. He's got good vision. He's a hard guy to tackle. He's completing 70-percent of his passes. And they're not all screens and check-downs, either. He's throwing the ball down the field to [Sammy] Watkins, [Charles] Clay, [Robert] Woods, all those guys. They are playing well offensively - 25 points a game, whatever it is. They're moving the ball. They're scoring points. They're running the ball well. One of the highest rushing teams in the league. There is a lot to stop.
"But's he's done a good job. It all runs through him and he's been very productive for them."
3. Sacks a "great stat for media and fans": The Bills have a big, athletic, expensive defensive line. It will be a big challenge for the Patriots banged-up, makeshift offensive line. The one thing Buffalo doesn't have is big sack numbers. Ryan's front has just 14 sacks as a team (no player with more than 3), ranking 29th in the NFL in sacks per pass play. By comparison, the Patriots have 30 sacks, led by Chandler Jones' NFL-best 10.5, and rank 4th in the league in sacks per pass play.
But according to Belichick, sacks really aren't a number he cares about, one way or the other.
"They do a good job defensively," Belichick responded when asked if he was surprised Buffalo had just 14 sacks. "I think that's a great stat for the media and the fans. I don't think that's really what it's all about."