[wysifield-embeddedaudio|eid="376966"|type="embeddedaudio"|view_mode="full"]Bill Belichick's Patriots (7-0) have a little extra time between Thursday night's win over the Dolphins and a return to action a week from Sunday against the Redskins at Gillette Stadium.
While there was time for little more than walk-throughs between a win over the Jets and last night's action against Miami, there's now an extended break for New England's players to get healthy and for the team's coaches to figure out exactly what the team needs to continue to work on heading toward the second half of the season.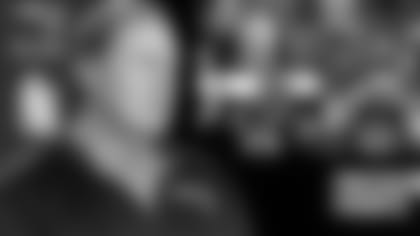 Though Belichick used his typical day-after-game conference call to praise his players and coaches, the atypical Friday afternoon meeting with the media also offered the coach the opportunity focus on things the Patriots need to continue to work on, including ball security and penalties.
Those areas mark a couple of the key takeaways form Belichick's cheery conference call with reporters:
1. Ball security good, not good enough: The Patriots have just three giveaways in seven games. They are on pace to break the NFL record for fewest giveaways, or turnovers, in a single season. The record mark is 10, shared by the 49ers and the 2010 Patriots. But even with just two fumbles and one Tom Brady deflected interception on the season, Belichick made it clear on Friday that the team's ball security needs to be even better moving forward.
"I think the numbers have been pretty good. We haven't lost the ball a lot," Belichick conceded before continuing in a more critical manner. "I think our ball security could still be better, though. We have too many plays where I don't know if it's secure enough. Hopefully it is, but I don't know, I think we've got to keep working on it. I think it's something you've got to stress every week. Each team has different players and sometimes styles of how they get their turnovers. Not every team gets them the same way. I think there are certain higher frequencies with some teams than others, and you've got to make sure you're ready for what they do best, how they get their turnovers and at least try to keep them from getting them the way they've gotten them in the past. I still think we've got a lot of work to do in that area."
2. Stork and Andrews, an odd center out?: David Andrews has played every snap at center as a very impressive undrafted rookie this season, filling in for second-year man Bryan Stork through the first eight weeks as the veteran recovered from a concussion on injured reserve with the designation to return. That return could come as early as the Washington game, with Stork having gotten back to practice prior to the Jets contest last Sunday. With Stork's potential return in mind, Belichick was asked if either he or Andrews might be an option to see some snaps at guard, where New England is dealing with injuries to impressive rookies Shaq Mason (knee) and Tre' Jackson (knee). The man who knows his New England personnel as well as anyone, responded with seemingly rare and rather honest uncertainty.
"The offensive line, the two guys you mentioned, they've both played the same position to this point. Could somebody play something else? Maybe. They haven't, so if we did that, there would be a question," Belichick responded of the two life-long centers. "I'm not saying they couldn't, but we haven't really seen it yet. I think the first thing for Stork is just get him back on the field and get him practicing. That's number one. So we took a step there a week ago, last week, as I said, we didn't really practice at all for the Miami week. Hopefully physically he can be ready to go or more ready and we'll just have to see how it all works out."
3. Unforced flags a concern: All coaches hate penalties. But some are mildly more acceptable than others. A holding call against an elite rusher, for example, might be understandable if far from laudable. But the Patriots, especially on offense, had the types of penalties against the Dolphins that there is simply no excuse for. False starts, illegal men down field, illegal formations, would drive Pee Wee coaches batty. Belichick just can't rationalize those, even in a convincing victory.
"The penalties are definitely a problem, and last night a lot of them hit on the offensive side of the ball, so we put ourselves in a lot of long yardage situations. Several of the penalties were really concentration lapses, just things we didn't do well enough and had a violation. We've got to do a better job being more consistent on that," Belichick stressed Friday. "Things like that are just bad offensively because the defense doesn't have to do anything. All they have to do is stand there. If we false start or go downfield or create fouls that are just not really caused by the defense, it's one thing if they cause you to do something or make a great move or something and you have to reach out and you're fighting and trying to grab a guy, that's one thing. It's another thing to go out there and have a low level of execution and either get a penalty or like I said, false start, misalign or something like that where the defense doesn't have to do anything at all. We've got to do a better job of that.
"The bottom line is we've got to do a better job avoiding them because it's costing us too much yardage and too much field positon, so we'll keep working on those."
The coach would not allow that some of the penalties he was describing might have been the result of the short work week and limited practice action. No excuses.
"I wouldn't say that," Belichick said. "I mean look we've practiced a lot this year. We've played four preseason games, seven regular season games. It's time for us to get it done on the coaching and the playing end in all three phases of the game. Again sometimes it's more in one phase than another. We have different crews and all that, but we've just got to do a better job. It's not anybody's fault but ours. We've got to coach better and we've got to play better and we've got to make better decisions and we've got to coach it in such a way that we don't put ourselves in that situation."
Because even a team that's cruising along at 7-0 and scoring 30-plus points again can be derailed by penalties, at least that's the way Belichick sees it after 40-plus years in the NFL.
"Look, if we keep having them, eventually it's going to catch up to us," Belichick said. "I can tell you that from experience. You might get by with it. Just like turning the ball over, you might get away with it for a game or two, you might get away with it, but eventually it's going to cost you. Like I said, it's one thing when you go out there and you play your best and coach your best and the other team, sometimes they're just better than you. You go out there and make mistakes that are really unforced errors or unforced penalties, unforced turnovers, unforced mental errors, bad coaching decisions, then you're just not giving yourself a good chance to win. We don't ever want to do that and we try the best we can to avoid those every week, but we've still got work to do."