What was once considered one of the top two or three marquee games on the Patriots schedule in 2015 has literally lost its star power as the Cowboys host New England this week without the services of quarterback Tony Romo and receiver Dez Bryant.
But don't expect Bill Belichick to overlook Dallas (2-2) given the team's rash of recent injuries that have sucked the sizzle and scariness out of America's team.
In his Wednesday morning press conference in the media work room at Gillette Stadium Belichick described what is still dangerous Week 5 opponent among his various thoughts as the Patriots emerge from the bye week.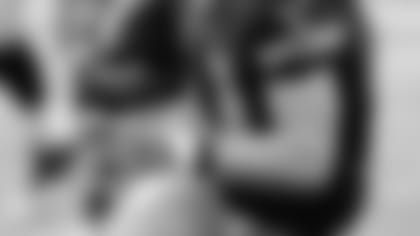 1. Cowboys are 'explosive.' 'clutch' and unfamiliar - Two weeks ago the Patriots had to prepare for a Jaguars team that hadn't faced New England since 2012. Belichick emphasized how much extra work his squad would have to put in against a team that had a whole new regime since the last battle in the infrequent series. This week the Patriots must get ready for a Cowboys team that it hasn't seen since 2011. It's a more talented, highly-thought-of roster of talent than Jacksonville, even with its current injuries. Belichick emphasized the talent the team has and the need for his players to get up to speed with Dallas' personnel/schemes this week.
"Going through Dallas and all the things they do well, it's a really explosive football team," Belichick said to open his press conference. "They seem to start every game from ahead, drives and defensive plays, blocked kicks or close to it. They have a really aggressive attitude. They've got a lot of clutch players on both sides of the line of scrimmage. A lot of good players. A lot of depth. A lot of size. Power. Run the ball well. Very active defensively. Create a lot of negative plays. Good in the kicking game.
"They've made a lot of clutch plays...lot of clutch plays in critical situations in the last year and a half.
"It's a team that we don't know very well here that we have to do a lot of work on in the next few days, and really try to zero in. But I've been really impressed watching them."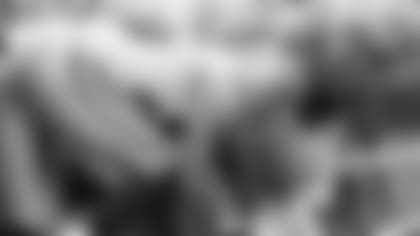 2. Dallas D, Rod Marinelli do what they do - Dallas defensive coordinator Rod Marinelli has a long history as a defensive mind going back to his stops in Chicago, Detroit and Tampa Bay. According to Belichick, the veteran defensive coach doesn't change up his schemes and approach much, something that's not generally a good characteristic of a unit that's about to face Tom Brady, Rob Gronkowski and the Patriots game-plan-based high-powered passing attack.
The Patriots won 36-7 over Chicago when Marinelli was the Bears coordinator in 2010. New England beat his Lions 28-21 in 2006 and Tampa Bay 28-0 when he was the assistant head coach of the Bucs in 2005.
"One thing about Rod, I don't think you are going to see much different," Belichick observed. "I think he'll be the first to tell you that he believes in what he's doing. He's not going to change a lot. He's had a lot of success, probably no reason to change it. Will there be a couple of game plan things for us? I'm sure obviously there will, but overall they believe in what they are doing. They do it well. They've had a lot of success with it. I can't imagine him putting in a new defense this week. That would be so out of character. They don't need to do that. I don't think believe in that. They have a lot of variety in terms of what they do with the front. They don't run a million different coverages, but they run them well. They're sound. They make you beat them. They don't give you a lot of easy plays. They play hard and they know what they're doing. That's what it's always been. I can't imagine it's going to be much different."
The coach did note that the offense in Dallas under Scott Linehan does change week to week and the Patriots will need to make a lot of in-game adjustments on defense on Sunday.
As for personnel changes on the Dallas D, Belichick called Greg Hardy, who is returning from suspension, a "dynamic player" and a "handful" for his offense to deal with. He also referenced Hardy and Rolando McClain coming off suspension when asked about his team avoiding a letdown against a Cowboys squad without Romo and Bryant, while focusing on the "best offensive line in the league" and tight end Jason Witten being "as good as they come."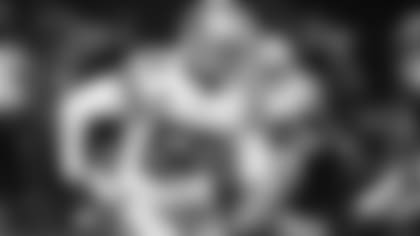 3. Belichick and Sean Lee go back to Cleveland- Sean Lee has battled his share of injuries, but he's also one of the best linebackers in the game today and a key cog in the middle of the Dallas defense. If the Cowboys are to pull off the undermanned upset, Lee, who was dinged up himself last week, will likely have to be a key part of it. He's more than capable of being a thorn in the side of any offense, according to the Patriots boss.
"Sean's one of the most instinctive linebackers in the league, maybe as instinctive as probably anybody I could think of," Belichick raved. "He has a great nose for the ball. Good anticipation in both the running game and the passing game. Shows up at the right place at the right time. He just really knows what's happening a lot of times before it occurs.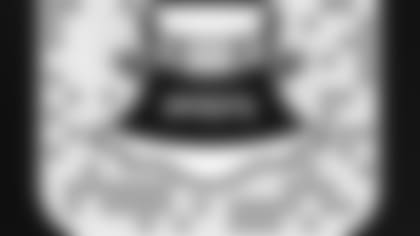 "He's a kid that came up and visited us when I was in Cleveland, from Pittsburgh. Remember him when he was just a little guy. But he's a heck of a football player."
Come again? How did a young Lee end up visiting Belichick's Browns?
"What were you on, SnapFace there?," Belichick joked when a reporter followed-up later for a clarification on the Lee connection. "He's a Pittsburgh guy. Friend of a friend kind of thing. He came up to practices a couple times. He wasn't the star that he is now."