[wysifield-embeddedaudio|eid="384326"|type="embeddedaudio"|view_mode="full"]As Bill Belichick said himself in the immediate aftermath of his team's 27-26 comeback win Sunday evening in New York, a lot went into a football game that seemingly included a little bit of everything throughout the most recent dogfight with the Giants.
Injuries were an issue. Big plays came from both teams in all three phases of the game. And there were more than enough mistakes to go around for each sideline.
In the end the Patriots moved on to improve to 9-0. It was both a key road victory and, as Belichick addressed in his usual Monday day-after-game conference call with the New England media, a learning experience for all involved.
That theme, a "no update" update on some of his injured players, praise for Danny Amendola and the coach's assessment of the running game on both sides of the ball filled out Belichick's Monday afternoon phone chat with the media.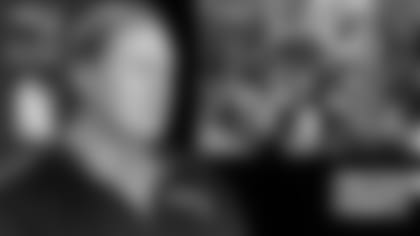 1. Health update? "No": Injuries are a major issue for the undefeated Patriots and a growing concern. The team has been battered along the offensive line and is now dealing with hits to the core of Tom Brady's favorite weapons. Julian Edelman left Sunday's win with a reported Jones fracture in his left foot, an injury that reportedly has him undergoing surgery as early as Monday. Given the 100-reception machine's value to the offense, the first question Belichick fielded in his conference call requested an update on JE11.
"No," Belichick said, "I don't have anything on him."
The issue of health was broached again later in the call in reference to linebacker Jamie Collins. The third-year versatile playmaker has missed the last two games due to an unspecified illness. Belichick also declined to update Collins' status, noting the team was off on Monday and the issue would be more clear later in the week when the players reconvened to prepare for the Bills.
"No," Belichick responded to a query for a Collins update. "We'll update when we do the injury report and all that."
2. Run D better than run O: Given the Patriots impressive passing offense and at times suspect pass defense, the running game on both sides of the ball in New England can often get overlooked. But the area played a factor in Sunday's tight battle with the Giants, for better and worse.
The better came in the form of New England's surging front seven and overall run defense. The Patriots very much held New York's ground attack in check, the Giants averaging just 3.5 yards per carry on 23 attempts, even when including an Eli Manning 10-yard scramble. Over the last month the Patriots front has been dominant, now the No. 2 rushing defense in the NFL, and that was a positive on the way to victory at MetLife.
"I thought we defended the running game pretty well for the most part," Belichick praised. "There weren't really any long plays and there weren't a lot of consistent plays. Although they converted the short yardages."
The flip side of that is that while the Patriots seemingly attempted to run a balanced attack against the Giants suspect defense, including its 22nd-ranked rush defense, the Patriots offense also never got anything going consistently on the ground. LeGarrette Blount ran 19 times for just 66 yards, his own 3.5-yard average.
"Offensively it was kind of the same thing. We didn't have a lot of long plays," Belichick said. "LeGarrette had a couple of good runs where he ran through some tackles for maybe 8 or 9 yards, whatever it was. They did a good job. We didn't run the ball as consistently as we would like to. So that wasn't as productive an area in the game as we would have hoped it would have been."
3. Always learning: Some will point to Sunday's win, a last-second comeback on the road to snap what had been a three-game Giants winning streak against New England as some symbolic moment for New England, a proving of the team's potential championship mettle. Maybe that's true. Maybe it's not. February is still a long way away. There is no doubt, though, that New England made the key plays at key times to win, and that's a good learning experience. But Belichick points out that those learning experiences came in each of New England's previous eight wins this season as well.
"I think we learn something from every game we play, regardless of what the fourth quarter situation is relative to the final score," Belichick said. "There are a lot of situations that take place in the game, even in a couple of the games that the score hasn't been as tight in the end there is still a lot of great teaching situations and situational football that comes up. You learn something from every game and whatever your opportunities are I think you try to take advantage of it and learn from it, regardless of what the score is, whether it's in your favor or not in your favor or it's close or not close. Once the game is finished you just have to learn from it and take advantage of those teaching situations and make sure that everybody understands from them that if it comes up again - do it better. Even if it turned out well, just understand the situation and do it better. So we are always working to improve our overall football awareness and execution and situational football at critical points in the game."