[wysifield-embeddedaudio|eid="401271"|type="embeddedaudio"|view_mode="full"]
By deciding to kick off to the Jets after his team won the coin toss heading into overtime Sunday afternoon at MetLife, Patriots head coach Bill Belichick made it clear he wanted to be on defense to get the extra period going.
Less than 24 hours later, following a 26-20 overtime loss in which Tom Brady never touched the ball, Belichick was executing a different kind of defensive game plan when he was still defending the decision to kick off during his weekly day-after-game conference call with the New England media.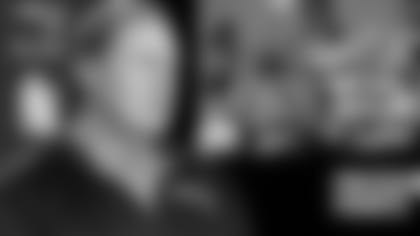 Belichick was also asked to defend his team's decision to play it rather cautiously on the final possession of the first half, rather than utilizing its timeouts and aggressively looking to score with the knowledge it would also have the ball to open the second half.
Sure there were queries about the New England debuts of Steven Jackson and LaAdrian Waddle, as well as a look at the Patriots allowing maybe a few too many big plays on defense in recent weeks. And what exactly was the problem leading the Patriots offense to go 1-for-10 on third down? "Everything."
But for the most part, the bulk of the conference call was spent questioning Belichick's key decisions in Sunday's loss and the coach defending his thought process in the various situations.
1. Kicking off "best opportunity" for Patriots: The first question of the conference call dove right into the decision to kick off to open overtime. The question was how much the decision was predetermined as opposed to it being based on how the overall game and the fourth quarter of the game had unfolded. Belichick said both were a consideration, adjusting as the game played out.
"I clearly thought that was our best opportunity," Belichick said of kicking the ball to the Jets. "So that's why we did it. I didn't like the way it worked out, but to me that was the right decision for our team at that time."
He wouldn't say how much the fourth quarter, New England holding the Jets to punt on New York's final three possessions of regulation, played into the call.
"The bottom line is field position. With good field position you don't have to take it as far. If you get a stop, you need a field goal. So that's…it was really more of a field position consideration. Similar to other overtime games that we've been in, regardless of which way it went. Whether it was the Denver game from a couple years ago or the Denver game from this year where we had the ball, got stopped, gave it to them in good field position. They ended up scoring a touchdown but they didn't have very far to go to get in field goal range."
2. Direction of overtime play "didn't make any difference": Matthew Slater created some confusion when he won the coin toss, chose to kick off and seemingly also expected to be able to choose the direction of play in overtime. But by rule, once Slater elected to kick off, rather than receive or defend a certain goal, he didn't have the right to pick the direction of play. While that may have looked like an issue based on Slater's reaction, Belichick said it was a non-factor, much like the wind itself, though there had been a discussion of the direction on the sideline.
"The discussion was that we wanted to kickoff, No. 1. But No. 2, if didn't win the toss, that we had the preferred direction. Honestly it didn't it didn't really make any difference," Belichick said. "There was almost no wind in the game. So that wasn't a big consideration. What I didn't want to do was defend a goal and then have them choose to kick off. So we chose to kick off. And, again, I don't know exactly what happened out there at midfield, but we obviously didn't have the choice of goals, they did, but we talked about that sideline because that could have been our choice had the coin toss gone differently. So, yeah, we did talk about that. But in the end the direction of the goals, I don't think there was really any wind advantage. If there was, it was very minimal and not really worth taking a goal over."
Belichick also noted that he indeed informed the officials prior to the overtime coin toss that he preferred to kick off.
"Yeah. Absolutely. For that exact reason, so there wouldn't be any confusion about what was going on. That's why when I was asked after the game, 'Was there confusion on the play?' …I don't think there was any confusion. Clete [Blakeman, referee] came over to me after the toss and said, 'You got what you wanted here, right?' And I said, 'Yeah, exactly.' Seems like much ado about nothing, for me. I don't really see what the issue is. Like what are we talking about here? What should have happened that didn't happen or whatever? I don't know."
3. "Maybe…there is a contingent" wanting more aggression late in the 2Q: The Patriots have often pulled off a double-score in the middle of games, putting points on the board as time runs off in the second quarter and then again on the opening possession of the second half. It's been a key staple over the years for Belichick's team to turn tight games into eventual easy victories. But with the ball inside their own 20 with 1:57 to play in the second quarter on Sunday, Belichick's troops took a rather conservative approach despite a pair of timeouts in hand trailing 10-3
"Well, we hadn't moved the ball a whole lot at that point," Belichick explained. "I don't even know if we had 100 yards of total offense. But it couldn't have been much more than that. Had we broken a play and gotten into decent field position then we would have tried to get closer into field goal range. But as it was…we had the ball on our 16-yard line. So. Throw an incomplete pass. Don't get a first down, which again we didn't have…wasn't like we'd had a lot of great success up to that point. Give them the ball back. I don't know how smart that would have been. Maybe there's a party out there, a contingent out there that wants to be aggressive like that. Ball on the 16-yard line, before the half, give it back to them again. That's not really…I didn't really think that was the right thing to do yesterday."