[wysifield-embeddedaudio|eid="404671"|type="embeddedaudio"|view_mode="full"]
Bill Belichick doesn't really care to talk about his team's regular season, or the fact that New England limped to the postseason with four losses in the final six games after Thanksgiving.
The Patriots coach made it quite clear during his usual day-after-game conference call Monday morning that New England will do its usual post-game work on the finale loss in Miami and then go about figuring out how to use this week's bye to be ready for the divisional playoff game that will take place Saturday evening at 4:35 on Jan. 16 at Gillette Stadium.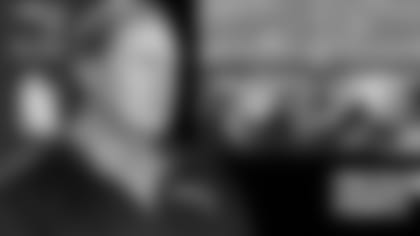 The game plan and the effort in Miami clearly weren't good enough. The health of the Patriots is what it is right now and will be what it will be in less than two weeks. That includes a currently-limping Tom Brady.
All the talking about points aside, Belichick is clearly focused on a one-game season against a still-to-be-determined opponent. So while there were conference call queries from the media about the second-half approach in Miami, the way the team will utilize the bye week and how past experiences and his team's health play into the here and now, the coach wasn't taking the bait.
"We really try to look ahead," Belichick said on multiple occasions, batting down topics that didn't relate to the immediate future and situation at hand. "What difference does it make?"
What lies ahead is a potential/hopeful series of one-game seasons. The next time the Patriots take the field, Belichick knows it's literally a must-win game.
1. "Right now we have one game we have to win": The Patriots have historically played their best football after Thanksgiving. That's a time that Belichick has often described as when the season really begins. This year, though, New England has failed to finish the way it has in the past. Four losses in six games is almost unheard of under Belichick and Tom Brady at any point on the calendar, that dismal stretch coming after Turkey Day is even more unprecedented. But don't expect Belichick to break down or characterize his team's play over the last month-plus. Nope, he's already turned the page to January's key action.
"It doesn't really matter," Belichick said. "Right now we have one game that we have to win. The next game, we don't even know who it's against yet. All our attention, focus and energy will be on that. Analyze any of the other games any way you want. Or any part of them or however you want to slice up the season. But none of it really matters. The only thing that matters is a week from Saturday."
Belichick did bring up a lack of consistency for his team in the loss in Miami, and was asked how big a concern it was to see such inconsistent play this late in the season.
"Yeah…we'll find out where we are in a couple weeks. We'll see how it, how much we are able to improve going forward."
2. Maximize the bye: Belichick, his coaches and his team are no strangers to a bye week. New England has secured a playoff bye for the record sixth-straight season. Clearly there is some value in knowing how to put the week off and extra week of preparation to use, but Belichick also emphasizes that each year is its own entity in regards to such considerations.
"That's something we'll be talking about in the next day or so," Belichick said of the process for his team in the next two weeks. "Try to take advantage of the time that we have and use it as productively as possible as it relates to us, as it relates to who the potential opponents are.
"We'll have to decide how much time we want to allocate to any particular opponent but also just things we need to do regardless of who we play. There is certainly plenty of that."
Experience in the bye is good, but certainly not an overriding advantage.
"I think every year is different just like every game is different," Belichick said. "So what we did or didn't do in the past, I mean I don't know that that has very much relevance. I think this year is this year. I think this week is this week. Our team is our team. And we have to try to do the things that are best for this team. Granted, we have some experience in this situation, so I wouldn't say that has no value. It has some value in terms of kind of having an idea of what you can get done in this situation or what your opportunities are.
"There are always different circumstances. We'll try to take all those into consideration and make decisions we feel like are the best for the team and feel like give us the best opportunity to play our very best football a week from Saturday night."
3. No update on Brady's health: Brady took a big, low hit from Dolphins defensive tackle Ndamukong Suh in Sunday afternoon's loss that left the Patriots quarterback limping to the sideline. After being looked at by the medical staff, Brady had his right ankle re-taped and returned to action on the following offensive series. After the game the New England quarterback admitted that the injury was "pretty sore, but I'll be alright" and seemed to be limping as he left the postgame interview platform.
So it was no surprise that Belichick was asked for an update on his star quarterback. It was also no surprise that the coach did not offer one up.
"Whatever the status of any of our players are, we'll list that as we're required to do on an injury report or practice report and give out that information at that time. We're certainly not practicing today," Belichick said.