Most times Bill Belichick's Wednesday morning meeting with the gathered media at Gillette Stadium is a press conference mixed with queries about the upcoming opponent as well as dealing with the coach's own team.
Today, though, despite the Patriots (10-2) current two-game losing streak and surprising struggles after Thanksgiving, Belichick spent basically the entirety of his 22-minute presser giving a scouting report on the Texans (6-6), their coaching staff and the team's top players.
Clearly some of that has to do with the fact the some call Houston in its current Bill O'Brien-led state as Patriots South. Not only is the former New England offensive coordinator running the show, but the entire team is littered with former Patriots employees such as George Godsey, Romeo Crennel, Mike Vrabel, Vince Wilfork, Brian Hoyer, Charles London, Anthony Pleasant and more.
And given his team's current losing streak, battle with injuries and borderline unprecedented late-season uncertainty, Belichick was probably more than happy to break down the Texans rather than deal a barrage of questions about his team's present unsettled state.
So, what unfolded was a rundown of the up-ticking Texans, J.J. Watt's greatness and the impressive transition Vrabel has made from All-Pro player to assistant coach as well as plenty of talk about Belichick's relationship with O'Brien and getting ready to play against Patriots legend-turned-Texan Vince Wilfork.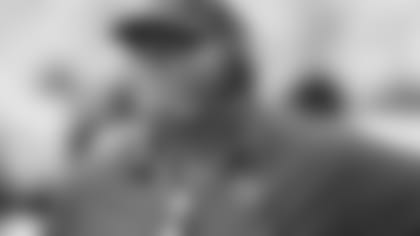 1. Defense leads upward-trending Texans: O'Brien has made his bones on the offensive side of the ball and is focusing in that area in Houston, but it's the Texans Watt-led defense that has thrived in the team's recent return to winning that has the squad in a fight for a playoff spot. For the season, Houston has the NFL's No. 1 defense on third down. The unit ranks No. 7 in the league in total yards, thanks to the No. 3 pass defense. The group is top 10 in sacks per pass play as well as first downs allowed. Lately, the team has been even better, having held the opposition to just six points in three of the last five games.
"The first thing that jumps out watching Houston is really how well they are playing now," Belichick said to open his press conference. "I think coach O'Brien has done an outstanding job with the team given where they were, 2-5 after the Miami game. They've won four of their last five games. They're pretty much at the top of the league in most every defensive category in that time, holding a couple teams to no touchdowns, good teams, too.
"They are playing well. They are doing the things they need to do to win.
"They are just good on defense. Period."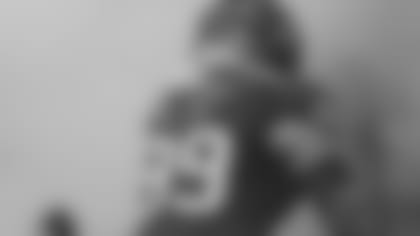 2. J.J. is L.T.-like in his disruption: Watt leads the NFL with 13.5 sacks on the season. But the reigning Defensive Player of the Year, an award he's won twice in the last three years, does more than simply register sacks. Watt is second on the Texans in tackles with 59. He leads the team with 24 tackles for a loss, more than double the next closest teammate. He has 42 QB hits, while no other teammate has more than 9. He's also tied for third on the team with five passes defensed.
Belichick was asked if there was a comparison for Watt that he's seen in his career and the coach went back to a certain Hall of Famer linebacker he had with the Giants, a guy arguably acknowledged as the greatest defensive player in football history.
"He's pretty special," Belichick said of Watt. "He does a lot of things really well. And everybody game plans for him every game. He gets a lot of double teams. Lines sliding to his side. Teams trying to run away from him. He does a good job of all of it. In spite of all the attention that he gets and the schemes that are put in from week to week to try to handle him he still has a tremendous amount of production. They move him around a little bit so he's not always in the same place, although he plays a lot on the offensive right, the defensive left. He's done a really a really good job of dealing with extra attention. Similar to what saw with teams dealing with [Lawrence] Taylor at New York. So he's got that kind of disruptiveness.
"I think the position that he plays, he's as disruptive as a defensive lineman as I've seen. In the same general category as L.T."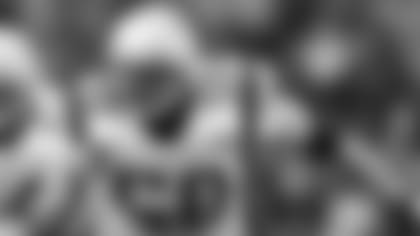 3. Mike Vrabel was an obvious coach-in-the-making: Vrabel was a key cog in the Patriots defense from 2001-08, including three Super Bowl titles and one undefeated regular season. He was a versatile defender, a productive red zone tight end and leader. Early on in his tenure working with Vrabel, Belichick thought it was pretty clear his playmaking defender had a future in coaching when his playing days concluded. Vrabel did just that returning to his alma mater at Ohio State before joining O'Brien and Crennel in Houston.
"Absolutely. Mike and I talked about that a lot," Belichick said of envisioning Vrabel going into coaching. "He'd give me advice. And I'd tell him, 'Mike, when you're a coach, you're calling the defenses, you should go ahead and do that. Here's why we're not going to do it.' Or, 'That's a great idea, we can do that. Glad you brought that up.' Mike's not afraid to make a suggestion. We've had a lot of good discussions, even when he was at Ohio State or even Kansas City (as a player) for that matter, we'd bump into each other from time to time. Particularly when he got into coaching. We discussed a lot. We'd talk about different…about the Xs and Os or managing players or practice tempo, whatever it was. Could be general coaching things. I think Mike's got a great mind for it, a great passion for it. And he's got great playing experience. So he can draw on things that I can't, I never played in this league. I can't draw on those. There is definitely some advantage to that."
Belichick also relayed tales from Vrabel's playing days, showing his knowledge and versatility on the practice field.
"Honestly he would play free safety in practice for us probably once or twice a year. Especially when we were up against a guy like Ed Reed or somebody that you never knew what he was going to do. You'd say, 'Just go back there and go with what you see and if you want to gamble, gamble.' Mike, he would do that. He'd love that. He'd drive [Tom] Brady crazy doing that.
"You could just see his overall passion for the game. He had a great understanding and awareness of the whole game and love to play it.
"Even when he first got here, you could even kind of see it then and his career wasn't even half over and he was already kind of thinking about coaching. You could kind of tell that when he got done playing that's what he was going to do. I think that came pretty early."