First things first, Bill Belichick downplayed the slight puffy, red, irritation around his left eye that he sported when he stepped to the microphone for his first press conference of the week Tuesday morning as he and his team prepare for Saturday evening's playoff battle against the Chiefs.
"I think I'll live," Belichick deadpanned late in the meeting with the media.
The rest of the at times somewhat icy presser dealt with the challenges New England faces against a streaking, talented, fundamentally-sound Kansas City squad that's won 11 straight games.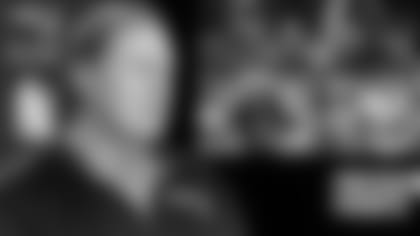 Will Julian Edelman play as a key cog returning to the Patriots offense? Will Jeremy Maclin play as the centerpiece of Chiefs passing attack? And why have Belichick and Andy Reid gotten along so well over the years?
Read on to find the answers to those questions and much more from the mouth of the man in charge of getting the Tom Brady-led Patriots ready for another potential Super Bowl march.
1. "We'd love to be at full strength": Julian Edelman spoke to the media on Monday and sounded very much like a guy ready to return to action on Saturday evening against the Chiefs. There is also seemingly a general expectation that Sebastian Vollmer, Dont'a Hightower and Chandler Jones – all of whom missed the finale in Miami – will be back in action. Belichick was asked about that possibility and how it might boost his team's chances as it opens the postseason.
"We'll see when we practice today and give our practice report. We'll see what everybody can do," Belichick said of an injury report that actually apparently doesn't come out until Wednesday even for a Saturday kickoff. "Look, we'd love to be at full strength. We'd love to have everybody back. We'll see how they are. We haven't really practiced in over a week. So we'll see where everybody is today when we go out there and practice.
"We'd love to have everybody back. We'd love to be at full strength -- always."
[wysifield-embeddedaudio|eid="408986"|type="embeddedaudio"|view_mode="full"]
2. Belichick and Reid family ties: Belichick and Kansas City coach Andy Reid have enjoyed a strong relationship over the years. The longtime head coaches were frequent trade partners when Reid was running the show in Philadelphia. The New England boss was asked about the friendship and how it came about.
"I just think Andy is a straight-up guy, a football guy," Belichick said. "I've always enjoyed my time and conversations with him. We've never worked together, but separate from that we have a good relationship. He has a great sense of humor. I like his family. Seems like he likes ours."
"It's been through the years. Both of us have been around so long…"
3. Preparing for Maclin: Maclin is by far the most dangerous pass-catching option the Chiefs have, more so even than tight end Travis Kelce. In his first season as a free agent addition from Philly he added an actual threat at the receiver position that the team has lacked in the past, notching a career-high, team-best 87 catches that included eight touchdowns. But Maclin suffered a reported high ankle sprain in the Wild Card Weekend win over the Texans. Though the injury looked severe at the time, Belichick says his team will prepare to face Kansas City's key cog.
"That's pretty much the case every week," Belichick said of the uncertain health status of a key opposing player. 'There is usually some player or two like that every week that you could put in that category. We assume everybody is going to be ready. If they are, we'll prepare for their best. If they are not, it's something we can't control, then we have to be ready for whoever else is in there. We have to be read for all the guys on the active roster and even some guys on the practice squad, because they could be elevated.
"We prepare for everybody. And whoever we get, we get. It's pretty much like that every week at some position."
Belichick did have plenty of praise for Maclin's abilities and production.
"Maclin is a real athletic player – fast, quick and strong. He's a very dynamic player with the ball in his hands. He's got a little running back background. He's hard to tackle. They do a good job of creating things for him and he does a good job of getting open, catching the ball and running with it. Again, another guy who can hurt the defense at all three levels."
4. No injury report spot for Belichick: Belichick was asked if the apparent eye issue he's dealing with would lead him to list himself on the injury report this week.
"I don't think we need to list the coaches on the injury report," Belichick joked with a Sahara Desert-dry delivery. "But I'm sure if we're required to do it, we'll do it."