Tom Brady made it quite clear that he wants to win on Sunday. He also wants to find as much rhythm with is offense as possible.
New England heads into the season finale with the chance to secure the No. 1 seed in the AFC with a victory in Miami.
The team is also dealing with a litany of injuries and, quite frankly, hasn't played anywhere near its best football over the last month-plus.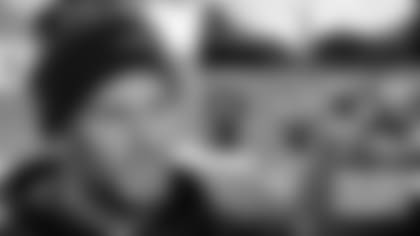 The topics of limping toward the postseason, the importance of home-field advantage and Brady's own self-preservation were key points in the New England quarterback's weekly meeting with the media Wednesday morning at Gillette Stadium.
1.  "It's better to win this game…":The Patriots have already secured a postseason bye. A win on Sunday in Miami would clinch the No. 1 seed in AFC playoffs. The road to Super Bowl 50, at least in the conference, would roll through Foxborough. But with all of New England's injuries there have been plenty of questions and debates as to just how important it is for Bill Belichick's team to secure the No. 1 seed.
Brady was asked how important home-field advantage was, and his answer addresses the topic from multiple angles.
"I think it's better to win this game than to lose this game because you obviously love to always play at home because of communication and so forth," Brady said. "Whoever wins in the playoffs is the team that plays the best on that day, not whether home or away. It's going to be who plays the best. I think this game is really important for us because, you know, it's a great goal for us to be the number one seed. A lot goes into that, a lot of offseason work by a lot of players and coaches, the whole organization to get to this point. There's only one team that gets the number one seed. It's great if you're that team because it means you've done things better than anybody else over the course of the season. We've put ourselves in a good position and hopefully we can go finish strong."
2.  "You'd love to be firing away on all cylinders":The Patriots are in an almost unprecedented post-Thanksgiving slump. Normally this time of year the team is hitting its stride and building momentum for the postseason. But last Sunday's loss in New York was the team's third in the last five games, all since Turkey Day. Brady's offense, which has been without key weapons and working behind a banged-up offensive line, has not been playing up to its own high standards.
So, is it important to find some kind of rhythm on that side of the ball in the final game before the win-or-go-home action of the playoffs?
"You're always trying to do that to a degree. I think you'd love to be firing away on all cylinders," Brady said. "At this point there's still a lot of moving parts with our team, our offense, and it's just kind of the way football season is. We're going to do everything we can to try and play our very best this weekend depending on who's out there and things will take shape and what we'll do may be a little bit different. But whoever's out there we need to go out and execute at a high level. I think that's what it comes down to. If it's anything less than that than you don't give yourself as good a chance or opportunity to win the game, so we're going to try and go out there and play our best and see if we can put together four good quarters of football."
3.  "You'd love to stand in there every throw and step into it": There is no question that the struggling New England pass protection has been a key factor in the struggling offense. Brady has been sacked too often. He's been hit far too much. At times, he's had to give up on plays, throw the ball away or throw while diving away from pressure. He admitted, there is a key balance between being tough enough to hang in the pocket in the face of pressure and knowing when being a tough guy on one play could be a long-term disadvantage for the team.
"It's really important," Brady said of self-preservation. "I think every player, you always talk about making good decisions in the pocket as a quarterback and making good throws and so forth, some of it is knowing the journey is over and going down and not taking a – you know you stand in there and take a huge hit and look tough and then be out for four games and not help your team win. It's a long season and I think you've got to try to be smart about which ones you take and which ones you don't. You'd love to stand in there every throw and step into it and get blown up and act like it's no big deal, but I think sometimes those things do end up being big hits. Like I said, if you're knocked out for four or five games – I talk a lot of times to our receivers especially when you're a 185-pound receiver as opposed to a 220-pound receiver or you're a smaller running back you don't need to take unnecessary hits because you're really putting yourself into a position where you're not available to the team anymore, and that's obviously not helping the team win. So you've got to try to do what you can to help the team win on that particular play and if its fourth down you've got to try to make the play but if its first-and-10 in the middle of the second quarter – Coach [Belichick] talks all about risk-reward with throwing the ball. Even if you complete that pass it's a two-yard gain. If you don't complete it, it's an interception. Is a two-yard reception worth the risk of the interception? I mean it's really not. It goes along with other decisions in the pocket and so forth as a quarterback."