Tom Brady's weekly Wednesday press conferences are getting shorter each time he steps in front of the gathered microphones, but the Patriots quarterback still finds a way to say plenty.
The New England leader responded to inappropriate comments from Cowboys pass rusher Greg Hardy among the thoughts he shared during his press conference that lasted less than five minutes in the Gillette Stadium media work room.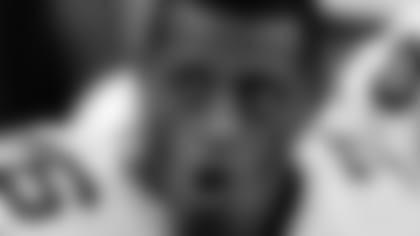 1. Responding to Greg Hardy- In his first meeting with the Cowboys media since serving his four-game league suspension due to domestic violence issues, Greg Hardy had strange tone to his comments. He also made statements that seem inappropriate for any player, never mind a guy who was found guilty of domestic violence. When asked about facing Brady in his return to the field, the pass rusher first stuck with a football response initially before going off on a tangent about the quarterback's wife, supermodel Gisele Bundchen.
"I love seeing Tom Brady, he's cool as crap," Hardy said Tuesday afternoon. "Have you seen his wife? I hope she comes to the game. I hope her sister comes to the game, all her friends come to the game. One of my favorite games of the year, guys."
Brady was asked about Hardy's unprofessional remarks on Wednesday. He, too, started with football before giving a bit of an honest reaction when asked for his response to the comments. Did it tick him off at all when he heard what Hardy said?
"No, I'm just getting ready to play," Brady began. "I'm focused on my job. He's a great player. It takes a lot of different things to handle a guy like that. He's been a great player since he's been in the league. We're going to have to prepare for him and be ready for all the different types of moves that he's got. They have a good D-line anyway. They count on getting pressure from their front four to get to the quarterback.
"I don't really care about his personal feelings."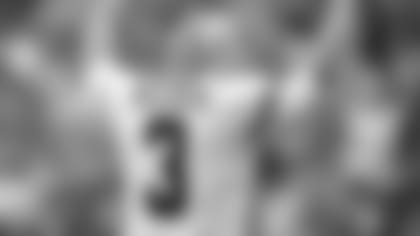 2.  Cowboys "Could easily be 4-0"-* *The Patriots are facing a Cowboys team that's 2-2 and a shell of itself without quarterback Tony Romo and Dez Bryant. But as Bill Belichick's top general and key helper in delivering the message each week, Brady made it clear there is no room for a letdown or to look past the undermanned Cowboys.
"There is no letdown for us," Brady declared. "We're trying to establish a certain level of play. We've got off to a decent start this year, so we have to keep it going. We have to sustain good practices, good games, good weeks and see if we can just keep building.
"This team could easily be 4-0. They are playing at home. They have a lot of good players. They are a very talented team. Last year they were one of the best teams in football. They could have beat the Saints easily last week in overtime. So they are a very good football team. It's going to be a big test for our team.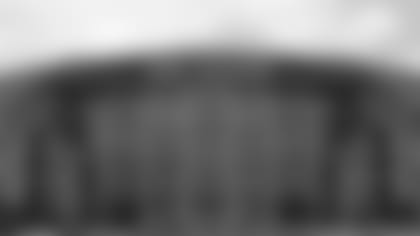 3.  First look at Jerry's World-* *Brady has pretty much seen and done it all in the NFL. But that doesn't hold true for Jerry Jones' Cowboys palace that is AT&T Stadium. The unique jewel of a facility will host Brady and the Patriots for the first time this weekend, as the quarterback acknowledged it's a little bit of a unique feeling going into a place he's never experienced.
"You try to study what you can on tape," Brady said. "And see how the other quarterbacks kind of adjust, maybe some of their rhythms and mannerisms. It is a little different for me not playing at a place where I've played before. A lot of environments I kind of know what I'm getting myself into. I know where the clocks are. So this will take a little time, get out there a littler earlier and kind of get a feel for things. But I'm excited. I've heard a lot of great things about this stadium. It will be fun playing in it."