In a bit of a role reversal, Patriots quarterback Tom Brady often has a lot thrown at him in his weekly Wednesday press conferences with the media gathered at Gillette Stadium.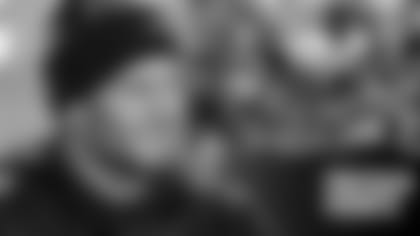 And this pre-Bills game edition was no different, as No. 12 touched on a wide variety of topics in a short time, including the injury-induced changes to his passing attack, the "disappointing" fact that the Buffalo cornerbacks are playing really well and the hot-off-the-presses announcement that Red Sox slugger David Ortiz will call it a career after the 2016 baseball season.
Here's a look at a few of the key highlights from the latest press conference from the reigning GQ cover boy:
1. "Sad to see" David Ortiz retire: Tom Brady has witnessed firsthand the impact that David Ortiz has had on the Red Sox and the Boston championship landscape. The New England quarterback predated Ortiz' arrival in the city and, after the slugger announced on Wednesday that the 2016 season will be his last, Brady will outlast his baseball championship counterpart as well.
Brady was asked to comment on the impending retirement of his fellow Boston multi-time world champion and potential future Hall of Famer Ortiz.
"A great player," Brady said of the man whose clutch hitting helped the Red Sox to three World Series titles. "He's given all of our fans so many reasons to cheer. So he's been an incredible player. I'll be sad to see him go. I got a lot of respect for him and the way that he's always I think brought a great leadership to his team. He's been a great example."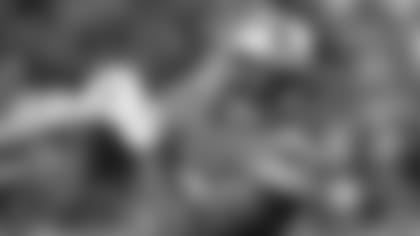 2. Another Brady-to-Fauria TD connection?: Spanning the entirety of Ortiz' career in Boston is the only way that Brady was circumstantially showing his age on Wednesday. New England reportedly signed tight end Joseph Fauria to the practice squad. The former Lions player is the nephew of Christian Fauria, current WEEI Boston sports radio personality and former Patriots tight end who caught 13 touchdowns from Brady over five seasons (2002-05) together in Foxborough.
Earlier in the day, Bill Belichick joked that adding another Fauria showed his age as a coach and the same can be said for the 38-year-old New England quarterback who shows no signs of slowing down.
"I know, amazing," Brady said of adding one of his former teammate's nephews. "I got a text from (Christian) last night. I remember being out at UCLA when I lived in California and meeting (Joseph) out there. So we'll see what he can do. Hopefully he can contribute. If it's in the gene pool, then I think we're in the right place."
The 6-7, 267-pound younger Fauria caught eight touchdown passes in his two seasons with the Lions, including seven as a rookie in 2013 out of UCLA.
3. "Disappointing" to see the Bills corners playing so well: Obviously, every quarterback would love to face cornerbacks and pass defenses that aren't playing well. But that's certainly not the scenario Brady will encounter this week as he prepares for Rex Ryan's defense and Buffalo's underrated combo of cornerbacks in Stephon Gilmore and rookie Ronald Darby, who's made huge strides from the first meeting between the teams in Week 2.
The better those guys play, the more it allows Ryan to do in terms of blitzes and exotic schemes, as he did back in the day in New York with Darrelle Revis and Antonio Cromartie.
"Yeah. They definitely have good matchups out there. So I think they have a lot of confidence in them," Brady said. "Those players have done a great job when the coaches ask them, 'OK, you have this guy and you're gonna match him and shadow him.' They definitely do a good job of that.
"That was a little disappointing to see," Brady added with a smile, "from my study that they are playing as well as they are. But that's part of it. You are gonna go up against good players and they have good players. So we have to figure out how to still move the ball down the field."