A little more than a year ago, Bill O'Brien was the behind-the-scenes offensive coordinator of a New England offense that was among the best in the NFL despite its disappointing Super Bowl loss.
Now, O'Brien returns to a snow-covered Foxborough as the NCAA's Coach of the Year for his work during one challenging season at Penn State.
In town as the keynote speaker Friday night for the New England Football Coaches Clinic inside at Gillette Stadium, the Andover, Mass. native O'Brien looks back fondly on his five years with the Patriots and how working for Bill Belichick prepared him to take over the Nittany Lions program.
"It's been fun," O'Brien said of the last year. "We were surrounded by a lot of good kids, a senior class that really meant a lot to us and a really good coaching staff, solid guys, and then all the other people that go into it. At the end of the year we won more than we lost and it was a good start to a new era."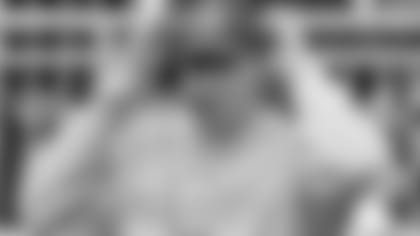 O'Brien went from the quiet shadows of the lower level coaches' area at Gillette Stadium to the face and spokesman of one of the truly storied college football programs under maybe the most powerful microscope in major sports history.
"I was prepared in a lot of ways, just by watching Bill," O'Brien said. "No one is going to be like Bill. You are just watching how he does things, how he operates, how he prepares for press conferences and things like that. Then my last couple years I did do some media things, even if it was just a teleconference it still helps you because you have to think about the questions and try to be honest as you can. That's what I tried to do and that's what I've tried to do at Penn State is be myself and answer the questions as best that I can."
O'Brien admits he still follows his former team, especially when his season ended and he was able to watch New England's playoff games against the Texans and Ravens.
Given O'Brien's close working relationship with Tom Brady, the rising-star coach says he wasn't surprised recently to see the quarterback's team-friendly contract restructure.
"He wants to win," O'Brien said his former star pupil. "He's a guy, he thinks he can play a lot more, many more years. It's hard to argue with him. And he wants to win every time he steps on the field – practice, meeting room and obviously game day. So he's going to do whatever it takes to help the team win. That's why he's a perfect match for Bill and that's what he decided to do and Mr. Kraft did a great job making that happen. And hopefully they get over that hump next year."
For more from this interview with O'Brien tune in to Patriots All-Access next Friday night, March 15 at 7:00 pm on WBZ TV4 Boston or that same night at 7:30 on Patriots.com.
Also be sure to check out the upcoming NFL Draft preview issue of Patriots Football Weekly as O'Brien offers up his thoughts on Tom Brady's reliance on Wes Welker as well as a number of Patriots-related topics!*