How do you prepare for the Black Hole? That's the challenge Bill Belichick's Patriots faced this week as they try to rebound from last Sunday's disappointing loss in Buffalo with another matchup against an upstart team on the road. Oakland is believing in the Raiders and that's made O.co Coliseum (Don't ask, just go with it!) a more challenging place to play in front of some of the most rabid fans in the league. New England traveled west a day earlier than normal, hitting the Bay Area on Friday to get acclimated to the time change. While the team is getting settled in, this Raiders edition Friday Six-Pack is ready to get fans everywhere properly stoked up for a surprisingly intriguing early season battle with the Silver and Black.
Health concerns - New England's Friday injury report includes 14 players. Three - Aaron Hernandez, Sebastian Vollmer and Mike Wright - were downgrade to Out before the team's trip to Oakland. Albert Haynesworth missed practice twice during the week with a back injury. Five members of the secondary (Kyle Arrington, Leigh Bodden, Patrick Chung, Ras-I Dowling and Josh Barrett) remain on the report. Dowling missed practice on Friday after seeing the field earlier in the week. He, Chung, Arrington and Bodden all are questionable for the game. Add it all up and the Patriots are an unknown due to health every week at this point. The Raiders have their own concerns with much of their secondary banged up, and even all-world offensive star Darren McFadden dealing with a groin that tightened up on him a bit last week. The good news is that I'm assuming Chung will return to add some playmaking ability, experience and communication to the rest of the defensive backfield. But that doesn't mean that the injury situation isn't still a major concern. It was also interesting that the team, already banged up quite a bit, didn't suffer much on the injury front during the game last week in Buffalo. What're the chances of that happening two weeks in a row? Depth is a worry right now.
2.
Spreading the wealth
- It was fun watching Wes Welker and Rob Gronkowski help carry the passing attack last week in Buffalo when the pair caught 23 of Brady's 30 completions. Unfortunately it wasn't in a winning effort. Some have claimed that Brady was even forcing the ball at times. I didn't see that, but I would like to see a few more guys contribute. With Hernandez sidelined I'd like to see either Chad Ochocinco or Taylor Price step up. Of course I was hoping for the same thing last week. Unfortunately Price was inactive with his hamstring injury and Ochocinco had a big drop. Price tweeted that he was making the trip to Oakland this week, so maybe he can get on the field and contribute. Or maybe Danny Woodhead will make some plays out of the backfield. I just hope that Brady has more to turn to than just No. 83 and No. 87. I don't have a ton of respect for the Raiders on defense, especially a banged up 28th ranked pass defense. But the fewer options Brady has to turn to, the easier he is to defend. And after getting shut out in Buffalo, Deion Branch needs to show up this week.
Playing with an edge - Hue Jackson is trying to build a bully in Oakland. His team leads the NFL in rushing. That's a first step. He has a physical, Richard Seymour-led defensive front. That's another step. His crowd provides an intimidating, bully-like environment. That will also help the home team. The Patriots need to be ready to match the physical play and intensity in this game. That starts in the trenches with some of New England's highest-paid players. Logan Mankins missed practice to an illness on Wednesday but was off the injury report by Friday. He's going to see a lot of time opposite Seymour. Both guys play a very physical style and aren't afraid to push the boundaries past the whistle or into the gray area of dirty play. That's a one-on-one matchup I'll be watching. It will also be on Vince Wilfork to lead the defensive front's efforts to slow down Oakland's rushing attack. If Oakland can run, run, pass on offense and get some heat up front on defense they have a chance to hang with the Patriots. The Patriots, a team Raiders linebacker Rolando McClain described as "finesse" early in the week, can't be bullied on either side of the ball. I don't think they will be.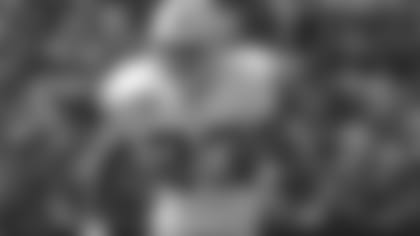 McFadden in focus - Darren McFadden will be the best player on the field on offense for Oakland. He's a big-play runner and a productive receiver. He can take it the distance from anywhere on the field. The Raiders will give him the chance to win the game. He's their franchise guy. That's where Wilfork and Jerod Mayo come in. Regardless of all the other stuff that's going on with the New England defense, the team's two returning Pro Bowl players up front must show their talents to help the Patriots slow down the league's top rusher at this point. McFadden likes to use his speed more than his size, so Mayo may need to run with him. Mayo has been listed on the injury report over the last two weeks with a thigh issue and has been limited in practice. But he was removed from the list on Friday and therefore will be expected to run with Run DMC. If he can't, I'm not sure who else can. Or how much I'll like the Patriots chances if McFadden is breaking off big runs. Can't happen.
Security! - We saw the way to stop the Patriots offense in Buffalo - force/take advantage of turnovers. Maybe the only unit that can stop the New England offense right now is the attack itself. Brady had four interceptions. One was off his receiver's hands. One may have come on a bad route. One hit a defensive lineman in the face. Regardless of the circumstances, Brady must do a better job taking care of the ball. He hadn't throw four picks in a game since 2006, and threw only four all of last year. So it's unlikely he'll give the rock to Oakland much. That's good, because the way the New England defense is playing right now the team can't afford to give the opponent extra chances even if it is a less-than-scary passer like game manager Jason Campbell. Take care of the ball on offense at all costs. Succeed in that and succeed on the scoreboard.
Tackle - Beyond the coverage woes and pass rush inabilities, some of the Patriots defensive struggles boil all the way down to tackling. The Raiders have a lot of team speed, especially at the skill spots on offense. Guys like McFadden, Jacoby Ford and Darrius Heyward-Bey can turn a single missed tackle into a touchdown from virtually any yardage. The Patriots practiced in pads this week and focused a bit on improving their tackling. That better show up by the Bay. It will help to get Chung back in the back end. But overall more gang tackling, better pursuit angles and more complementary play on defense from one level to the next will go a long way toward cleaning up some issues. Miss on McFadden and you'll end up on SportsCenter. That's a promise, not a threat.
Prediction:
Both teams enter this game at 2-1. Each has a single loss thanks to giving up a big lead to the Bills in Buffalo. Both have more than questionable pass defenses. To me the big difference is that the Patriots have the best passing game in the NFL. They will put up points early and often against the overmatched Raiders as long as Brady has the time and room to work in the pocket. I have a lot of respect for the way that McFadden is running the ball right now. I don't think the Patriots will shut him down, but I also don't think he can carry the team on his shoulders in a shootout with Brady. That in mind, I don't feel great about the Patriots pass defense against anybody at this point but still can't see Campbell throwing the ball all over the field to a group of explosive but inconsistent receivers. Put it all together and I see the Patriots once again having to score decent points to win, but expect the team to tighten some things up this week. Look for Belichick's troops to bounce back as his teams usually do and take it to Al Davis' boys to the tune of a 34-16 New England win. Sebastian Janikowski will get his chances to show off his impressive leg, but the rest of his Raiders teammates just won't measure up in this one against a Patriots team that was embarrassed and disappointed by last week's loss.