The Patriots won their second straight game in the preseason with a 23-22 victory over the Chicago Bears. Jimmy Garoppolo heated up after a slow start and the Patriots overcame an early 11-0 deficit and piled up 23 unanswered points.
Here are some random thoughts from New England's second straight win this summer.
Spread it out – For the second straight week Garoppolo and the offense got off to a slow start, going three-and-out on their first possession of the night. Garoppolo's first throw on third-and-two was behind Aaron Dobson and the receiver wasn't able to come up with the grab. But from there the running game got going and Garoppolo then heated up with a terrific two-minute drill to close the first half. Garoppolo mounted scoring drives on his final four series including the first possession of the second half and finished 16 of 21 for 181 yards and a touchdown. He looked much more comfortable operating out of the spread/shotgun throwing the ball on virtually every play, leading to the following thought: rather than scaling down the offense for the backup perhaps the Patriots would be better served by allowing him to be more aggressive.
Derby off to the races – Tight end AJ Derby continues his impressive camp by making a number of difficult catches in traffic. He's shown strong hands all summer and those were on display throughout on Thursday night. He finished with six catches for 71 yards and a touchdown, which came on a patented Rob Gronkowski seam route in traffic. His best catch came near the sideline when he absorbed a big hit while controlling the ball in tight quarters. After converting from quarterback in his final year at Arkansas, Derby doesn't have much experience as a blocker and that showed at times against Chicago. On a failed two-point conversion he lost control of the defensive end and allowed Brandon Bolden to get stuffed behind the line. He'll need to improve in that area if he expects to earn a roster spot.
Back in the running – After getting bottled up consistently in the opener LeGarrette Blount did a much better job of finding space and maximizing yardage. He ran hard throughout the first half and bounced wide to daylight at times while picking up 69 yards on 11 carries and added a touchdown. Tyler Gaffney filled in throughout the first half and did a nice job of moving the pile even though his numbers (11 carries, 31 yards) were much more modest. He was stopped inside the 5 trying to power his way into the end zone but was effective between the tackles otherwise.
Full protection – The offensive line struggled keeping Garoppolo clean in the pocket a week ago but the unit had no such trouble this week. One difference was the insertion of Josh Kline at right guard in place of Shaq Mason, who had some trouble against the Saints. Nate Solder, Joe Thuney, David Andrews, Kline and Marcus Cannon did not allow a sack during their time protecting Garoppolo, and that remained the case on the two series in which Bryan Stork replaced Andrews at center. Overall it was a positive step toward improvement for the guys up front.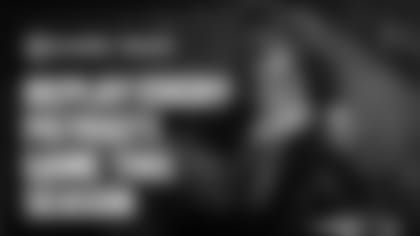 Johnson flashes – Second-year defensive tackle Anthony Johnson has been rather quiet for most of training camp but lately has been making a push. He spent much of last week running conditioning sprints with the rehabbing players while dealing with an undisclosed injury, but this week he's been seen in the middle of the first defense going against the Bears. Johnson lined up at nose tackle in sub packages Thursday night and made several plays. He applied pressure on the passer, knocked down a Jay Cutler throw to force a field goal, blew up a screen with excellent penetration and was just active throughout his time in the game. At 6-2, 295 pounds he's a little smaller than most of the team's other defensive tackles but his quickness was evident throughout. It will be interesting to see if Johnson can keep up the momentum in the coming days.
Extra TEs – The Patriots tried to use some jumbo packages near the goal line with three tight ends plus fullback James Develin. Clay Harbor, Derby and Martellus Bennett were all on the field, and at times the offense featured Cameron Fleming as an extra tight end as well. The heavy looks didn't seem to prove fruitful, however, as the Patriots couldn't find the end zone on three straight carries from inside the 10-yard line in the second quarter. Harbor has been rather quiet in camp and his roster spot could be in jeopardy, especially considering how well Derby has caught the ball. Meanwhile, Bear Pascoe didn't play until the second half, although it's certainly possible that Bill Belichick is well aware of the veteran's blocking ability and doesn't need to see him in game reps.
Extra points –The Patriots opened the preseason 2-0 for the seventh time under Belichick. … Chris Hogan made his Patriots debut and finished with four catches for 53 yards and added a two-point conversion. … Cyrus Jones came up with the first interception of his career and returned it to the 15 to set up a touchdown. He also recovered a fumble in the opener. … Rookie Jacoby Brissett completed 9 of 13 passes for 87 yards after replacing Garoppolo midway through the third quarter.