The Patriots much-tougher-than-anticipated victory over Oakland left more than questions. We'll take a look at some of them with our random thoughts for the 16-9 win over the Raiders.
Pass protection a concern – For the second time in three weeks Tom Brady was under siege for much of the game. In the opener Brady was sacked four times and on Sunday he went down twice more. But in addition to the sacks Brady took some significant hits, one of which from Justin Tuck left the quarterback seemingly in agony. Brady bent over at the waist for several seconds after landing hard on his throwing shoulder and his next pass was well off the mark. The problems were widespread along the offensive line but left tackle Nate Solder really struggled. Rookie Khalil Mack beat him for one sack while Tuck got the best of him for another in addition to the big hit. First-year offensive line coach Dave DeGuglielmo is taking the heat, but the play of the guys up front simply needs to improve – otherwise Brady will have a tough time making it through the season in one piece.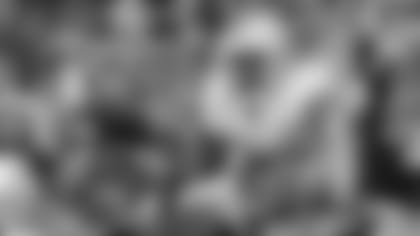 On a High – Linebacker Don't'a Hightower continued his impressive start to the season. He appears more and more comfortable operating around the line of scrimmage, which is something he spoke a lot about during the offseason. Hightower has been moving forward more often this season and has been very physical. And when he has been asked to cover he's done a great job of that as well. He came up with a pair of stops for minimal gains following catches, and he showed competitive coverage skills when he manned up with Darren McFadden on the outside for a fade into the end zone in the first half. Hightower was beaten on the play but was close enough to disrupt the pass, and managed to avoid drawing a flag as well. Excellent start to the season for the third-year linebacker.Not-so-hidden Jule – Julian Edelman has been the Patriots only dependable wide receiver this season and that was the case again on Sunday. He grabbed a game-high 10 balls but picked up only 84 yards with a long of 15. That's due to the fact that opponents are recognizing his importance and the Raiders had a lot of bodies around him throughout. It seemed like every time Edelman caught the ball there were at least two Raiders ready to deliver crushing blows. He took several big shots and went upside down to pick up extra yards after a leap on one occasion to set up a first-and-goal. The constant pounding is beginning to show, however, as Edelman's average per catch dropped to just 8.4 yards per reception after he averaged 14.7 per catch in the first two weeks. He lacked the explosiveness we watched in those first two games, and given the beating he's absorbed that might continue.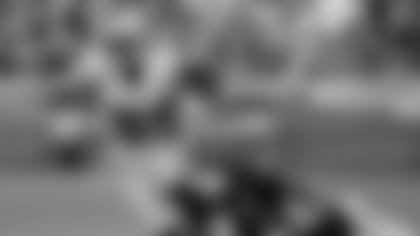 Great expectations – Darrelle Revis isn't just any cornerback so the expectations for him far exceed those of just about anyone else. That said, the first three weeks have been a bit underwhelming. Teams are not shying away from throwing in his direction, and in general they've gotten away with it. Revis coveredRod Streater before the Raiders receiver was lost to a fractured foot. Before he left Streater caught all three passes thrown to him for 32 yards. From there Revis had Denarius Moore occasionally as well asJames Jones. Jones beat Revis for a potential game-tying touchdown late but the receiver mis-timed his jump and an out-of-position Revis was bailed out. Again, he hasn't been awful but the overall performance has been well short of expectations – which was him completely eliminating half of the field.On second thought – Not much went right for the Patriots offense all day and that was certainly the case to close the half. After catching a break following a 22-yard punt and taking over at midfield with 2:45 left, the offense began to move. Passes to Edelman and Rob Gronkowski moved the ball to the Oakland 13 with 1:06 left and the Patriots curiously called one of their two remaining timeouts. It seemed like an unnecessary move given the position of the ball with more than a minute to go, and it soon became a factor. A Stevan Ridley run set up first-and-goal from 3 with 46 seconds left, which seemed like plenty of time. But two failed runs melted the clock to :08 and Brady was forced to call his final timeout. Disaster nearly struck when Dan Connolly's low snap forced Brady to quickly recover and throw the ball away just so New England could get a field goal. But the initial timeout seemed to make running the ball a risky proposition, and eventually the offense needed perfect execution as a result. Instead, the mistakes on the ensuing downs forced a field goal that should have been more.Special attention – Captain Matthew Slater made a pair a terrific special teams plays. He displayed textbook form on a first-half punt and took down punt returnerT.J. Carrie for a 1-yard loss. In the second half he fielded a short Sebastian Janikowski kick and returned 26 yards out to the Patriots 41. That play came immediately following an Oakland field goal that cut the lead to 10-9, and allowed the Patriots excellent field position before extending that lead with a field goal of their own.**
Extra points –The Patriots improved to 12-1 in home openers at Gillette Stadium. The only loss came in 2012 against Arizona. … It also marked the 31st consecutive home win against an AFC opponent. The last AFC team to win in Foxborough was Pittsburgh in 2008. … It took nearly the full 60 minutes but the Patriots defense forced its eighth turnover of the season when Vince Wilfork intercepted aDerek Carrpass to cement the win. New England has at least one turnover in all three games and is on pace for 43 takeaways this season … The win marked the 150th of Brady's illustrious career, which makes his the third quarterback with that many wins, joiningPeyton Manningand Brett Favre. … Edelman caught 10 passes, running his streak to nine straight games with at least six receptions. He now has 22 catches through three games, putting him on pace for 117 receptions. … Gronkowski extended his streak to 53 straight games with at least one reception. His touchdown catch was the 44th of his career, all from Brady, moving the duo into a third-place tie all-time among quarterback-tight end combinations.Drew BledsoeandBen Coatesare just one ahead with 45 and trail San Diego'sPhilip Riversand Antonio Gates** (63).