Gone, it seems, are the two-a-day practice sessions. Gone, at least for the moment, are full pads.
Is this really still training camp?
"Yeah… Does it feel like it you?" responded head coach Bill Belichick at his first press conference of the 2012 season Thursday.
Indeed, his Patriots have begun the preparations, in earnest, for the new NFL season by beginning training camp practices on their double grass fields behind Gillette Stadium. Rookies had been in town for the past week, reporting on July 19 (along with a number of veteran players still rehabbing various injuries). The remainder of the squad had to report by Wednesday, the 25th. First order of business: pass the annual conditioning run.
"I don't think there were too many people – or anybody – that didn't pass the run test, which was, I think, a first that I've seen in a long time," observed wide receiver Wes Welker. "So, that was good to see that guys are really focused on this year and putting a lot of effort into it."
"We're excited to get out on the field today," Belichick continued. "We've had some guys here for as much as a week; other guys since Monday. We're excited to get back out on the field, see how things go. We have a long way to go."
Before the players took the field Thursday, the club made some transactions the previous evening, letting go of veteran running back Joseph Addai and activating linebacker Brandon Spikes off the physically unable to perform (PUP) list. They also signed a pair of players – veteran tight end Visanthe Shiancoe and veteran defensive lineman Tim Bulman.
Meantime, Pro Bowl right guard Brian Waters, who is under contract, has not yet reported for camp.
"Basically same as it was during mini-camp," was the extent of Belichick's explanation of Waters' absence. During the spring, Waters was "an excused absence," according to the head coach.
By being on the did-not-report list, Waters does not technically count against the 90-man roster limit, so at the moment, the Patriots have a pair of open spots.
"We don't have a full roster right now," acknowledged Belichick, "but if an opportunity comes up if we can find the right guy to finish out, to add to our roster, then we'll try to do that. We'll keep you updated on that as it occurs, but right now we're just a couple players under the limit. [We'll] get out there, get started today [and] see where we're at."
When the team finally did get down to business in the early afternoon, nine players weren't in uniform. All the players remaining on PUP – tight ends Jake Ballard and Daniel Fells, guard Logan Mankins, tackle Sebastian Vollmer, defensive lineman Myron Pryor, o-lineman Nick McDonald, and rookie receiver Jeremy Ebert – were in attendance to observe and in some cases do rehabilitation drills. Joining them was rookie o-lineman Markus Zusevics (non-football injury list with a torn pectoral muscle) and rookie DB Nate Ebner, though it was unclear why he wasn't dressed in practice gear.
The remaining 80 players put on a good show for the record-setting crowd of around 12,000 (most ever for a single practice, according to the Patriots PR department).
"It's good to be back. It seems like just yesterday we were still playing," remarked Welker. "We're already back and it's kind of crazy. We're kind of thinking, 'Wow, I can't believe we're already back,' and you get out here and you're going against the defense, and it's just exciting. It's fun to be out here with your teammates and getting better and getting ready for the new season. A lot of high expectations, and we're looking forward to working as a team to put a good product out there on the field."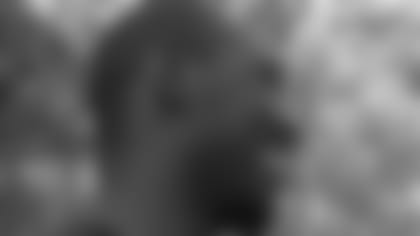 New England's top pick in the 2012 draft appeared poised after his first professional training camp practice.
"My job right now is to earn respect from the veterans and be a sponge," said defensive end Chandler Jones, handling media questions like a seasoned vet.
He and his fellow rookies have had an advantage over last year's draft class, in that there was no lockout this year and they could take part fully in the team's offseason activities.
"Camp is going smooth," added Jones. "I had OTA's and then I had rookie minicamp, and I think those two events prepped me very well for training camp. I'm excited to come back out here tomorrow."
Biggest adjustment so far?
"Time management. When I was in school, when I got out of practice I was doing homework or going to play video games," Jones explained, "but guys [here] are going home to their families and guys are getting into our playbooks. So, you know, this is our job… it's a whole different approach."
No stranger to Foxborough, Jabar Gaffney is back after a three-year hiatus, with stints in Denver and Washington in between. The wide receiver is back in his old, familiar number 10 jersey, and the way he looked running routes and catching passes from Tom Brady, it was like he never left.
"Yeah, he's still the same – full of energy, loves to compete, wants to win on every play, and that helps us out, when you see a quarterback like that," Gaffney said of Brady afterward.
"We connected on a couple of plays today… hopefully tomorrow we can be even sharper than today."
Gaffney first joined the Patriots in the middle of the 2006 season and quickly established himself as a reliable target for Brady. He then was a key contributor in the historic 2007 season and was asked Thursday if he sees any similarities between that offense and the one on the field nowadays.
"We have a lot of talent. We have a lot of talent," he emphasized, "and we have a lot of work to do, but if we can hone in on the stuff we need to and clean up some stuff, we'll put ourselves in a good chance this year."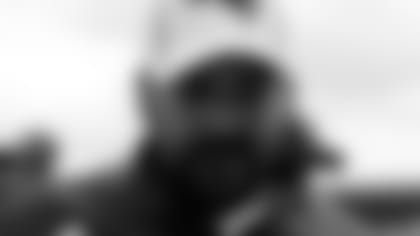 Newly-promoted defensive coordinator Matt Patricia has held that responsibility in a de facto sense the past couple of seasons, but insists his role isn't much different now than it was before – that he and his fellow assistant coaches divvy up the responsibilities on any given day.
"I think we're all just trying to come out here and do our job and really focus on getting the team ready to go for the season. We all honestly really just work excellent together and we all really just do a great job and everybody just divides the pie up and we all work together really well.
Patricia acknowledges, though, that he is excited to have his old colleague, Josh McDaniels, back on the Patriots sidelines calling plays for the New England offense.
"Yeah, Josh McDaniels is a good friend and a good football coach," said Patricia, "so [I'm] glad to have him on board and we're just looking forward to practicing against those guys every day."