NFL Network's Ian Rapoport confirmed some good news on Friday, reporting that Patriots veterans Dont'a Hightower, Patrick Chung and Marcus Cannon are all healthy and ready to return to the team this season. Devin McCourty had previously told Tom E. Curran that he expected all would be back, though there had been no official confirmation from the players.
Rapoport's follow-up is another promising sign that the team is already getting some important pieces back into place.
Hightower was perhaps the most sorely missed, as his three-down ability was nearly impossible to replace with the young pieces the Patriots were using in 2020. Chung wasn't far behind him for the defense, though the team's acquisitions of Adrian Phillips and Kyle Dugger softened the blow a bit.
They'll provide a boost of leadership, experience and playmaking ability to a defense that badly needed all of those elements in 2020.
Similarly, the team was lucky to find a gem in Michael Onwenu, who locked down the right tackle spot for most of the year and helped offset Cannon's absence. Cannon's return could allow Onwenu to slide back inside to his natural guard position, especially if Joe Thuney were to depart in free agency.
While Chung just signed a team-friendly deal last offseason with only a $5 million cap hit, Hightower and Cannon's contract situations could be something to monitor as they represent a $22 million cap hit combined.
With free agency just a little over two weeks away, the Patriots have already gotten their 2021 offseason off to a good start.
Rapoport would also add later in the day that Julian Edelman is hopeful to also be back for the 2021 season but is still in the process of getting over a knee injury suffered last season, which adds some uncertainty to his outlook.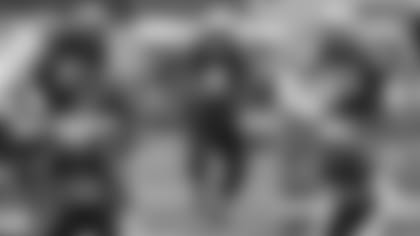 2021 Patriots Unrestricted Free Agent Rundown
Breaking down the 2021 list of internal unrestricted free agents that the Patriots will have to make decisions on.